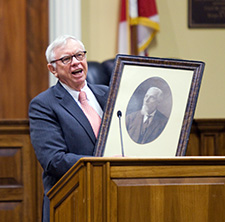 A Strong Foundation
Established in 1847, Cumberland School of Law is one of the oldest law schools in the country. Originally located in Lebanon, Tennessee, the school was founded by Judge Abraham Caruthers, an innovator in legal education. In a time when legal study was conducted by apprenticeship or through lectures, the law school pioneered an instructional method based on intensive trial practice. This laid the foundation for what is today widely acclaimed as the nation's finest program in trial advocacy.
In 1865, during the Civil War, the law school's buildings were burned to the ground; yet, through sheer determination, the school continued its programs.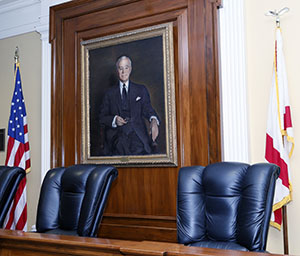 Distinguished Graduates
Over the next six decades, Cumberland School of Law produced a long list of distinguished graduates, including two Supreme Court justices (Howell Edmunds Jackson and Horace Harmon Lurton), several governors (including the most recent past Florida Governor Charlie Crist '81) and U.S. Secretary of State Cordell Hull (known as the father of the United Nations).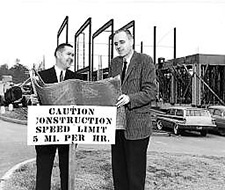 A New Home
In 1961, the law school moved to the campus of Howard College, now Samford University, in Birmingham, Alabama. Since then, the school has flourished, attracting a faculty with significant practical experience and a diverse student body whose shared interest in the law creates a true sense of community.
Today, the curriculum and approach of Samford University's Cumberland School of Law continues to break new ground in law study. Our innovations include:
Groundbreaking use of technology in the courtroom
One of the first centers in the country for children, law and ethics
Consistent regional and national law school competition wins
The South's only community mediation center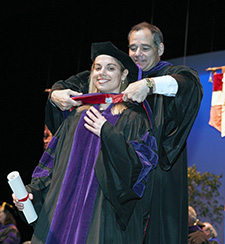 A Bright Future
With approximately 9,000 active alumni in 50 states and abroad, Cumberland School of Law continues to make a name for itself in legal education and remains committed to being the institution where good people become exceptional lawyers.
The next chapter of our history is ready to be written. What will your part of the story be? It all starts with a visit or an application. Learn more