Tiered Levels of Campus Engagement
All campus events and opportunities for engagement sponsored by Counseling Services & Wellness Programs are intended to promote wellness of heart, mind and body among Samford students. Educational events are designed to foster understanding, personal development, growth and healing. Our office utilizes 5 different levels of engagement in addressing mental health and wellness to meet the diverse needs and accessibility of our student population. In addition to individual counseling, we also facilitate Support Groups, Workshops, wellness-Cadres and Seminars to raise awareness about mental health issues on campus. Contact Lyndsay Cogdill Clark at lncogdil@samford.edu with questions.
Seminars
September
Red Zone week- TBD
9/28/19 National Alliance for Mental Illness (NAMI) Annual Walk @ Railroad Park, Saturday @ 10am. Contact Lyndsay Clark at lncogdil@samford.edu if you are an individual or campus group interested in walking with Samford
October
10/6/2019 National Eating Disorder Association's (NEDA) Annual Walk @ Homewood Central Park, Sunday @ 2pm. Samford Team Sign-Up & Information: http://neda.nationaleatingdisorders.org/goto/Samford2019.
November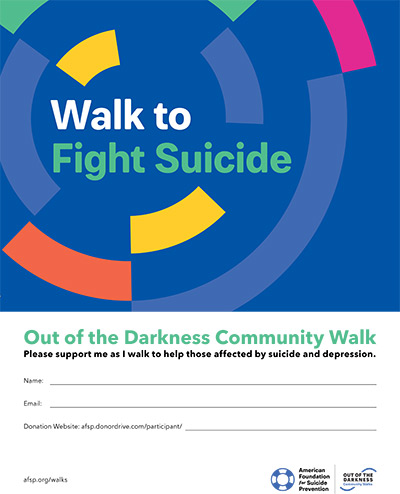 11/3/2019- American Foundation for Suicide Prevention's (AFSP) Out of Darkness Walk @ Veteran's Park, Sunday @ 2:30pm. Samford Team Sign-Up & Information: https://afsp.donordrive.com/team/Samford2019.
Support Groups
Support Groups are open, weekly groups, facilitated by members of the Counseling Services staff and develop each semester as need dictates. You can attend groups as able each week, no registration needed. If you have interest in a group on a particular topic, and it is not available on campus at the time of a request, Counseling Services & Wellness Programs will assist in trying to locate one in the community.
Alcoholics Anonymous Support Group
Check out community groups & resources off campus: http://www.aa.org/
"Substance abuse does not discriminate. No one, regardless of whether they come from a good family or have a high GPA, is immune to drug abuse. There is no 'type' of drug addict, as substance abuse can affect anyone" https://www.addictioncenter.com/college/facts-statistics-college-drug-abuse/
Eating Disorder Support Group
Check out community groups & resources off campus: https://www.psychologytoday.com/us/groups/eating-disorders/al/birmingham.
"Eating disorders have the highest mortality rate of any mental illness" Smink, F. E., van Hoeken, D., & Hoek, H. W. (2012). Epidemiology of eating disorders: Incidence, prevalence and mortality rates. Current Psychiatry Reports,14(4), 406-414
Anxiety Discussion Group
*see Samford Cadre listing through the Office of Spiritual Life for "Understanding & Managing a Common Physiological Self-Preservation Response: Anxiety"
"56.9% of the general college student body report overwhelming levels of anxiety within the past year" National College Assessment Survey by ACHA (2015). Retrieved from www.elementsbehavioralhealth.com
LGBTQ+ Support Group
Wednesdays, 4-5 pm
Meeting Location: DBH 201
This group exists to offer mental health support to individuals who identify as LGBTQ+. Come find a space where you can share in confidence, access resources, and cultivate community that helps you thrive during your time at Samford.
"LGBTQ+ youth seriously contemplate suicide at almost three times the rate of heterosexual youth, and are almost five times as likely to have attempted suicide compared to heterosexual youth" Center for Disease Control & Prevention (2016). Retrieved from www.thetrevorproject.org
Workshops
Workshops are 6-8 week topic-driven therapeutic studies led by community experts/professionals, to take a more in depth approach with a given wellness-related issue in a semester. Because of this, they are closed groups once they begin, and a $75 fee is charged at the time of registration.
Handling ANGER in Healthy Ways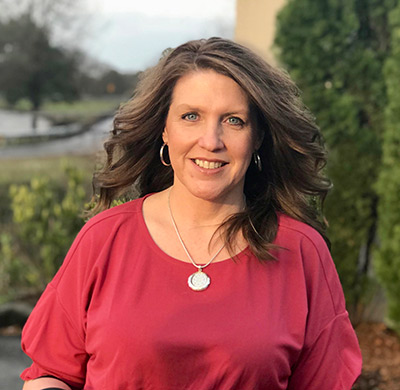 This 6-week workshop is designed to help participants find new ways to handle the powerful emotion of anger. This includes identifying different types of anger a person might feel toward others, toward themselves, or even toward God. Developing new ways of coping with and responding to anger is also a significant part of the workshop.
Facilitator: Tina Sumpter, ALC
Tuesdays, 4:30-6pm; September 10th- October 22nd (off Oct 16th for Fall Break)
7 Habits of Emotionally Resilient People
Are you overwhelmed by feelings of stress and anxiety? Are you able to resist distractions while in class or at work? Can you control the impulse to binge on Netflix, Fortnite or Social Media in order to stay in and study? From these few examples, it is easy to see how emotions get out of control and how managing your thoughts, emotions and behaviors is necessary for success in school, work, relationships and life. In this workshop, we will discuss the importance of emotional resilience, how it can be developed and the skills to grow our resiliency. Weekly topics include: Cultivating Emotional Attitude, Emotional Awareness, Emotional Support, Emotional Intelligence, Emotional Intentionality, Spiritual Connection, and Sharing Your Story
Facilitator: Melody Lovvorn
Wednesdays, 5:00-6:00pm; September 11th-November 6th (off Oct 16th for Fall Break)
Real Relationships 101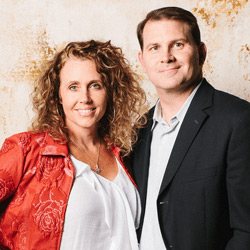 Discover and understand the power of meaningful and lasting relationships. This 6-week crash course will help you gain new insights, build real connection, and unlock the keys that will help you create successful, fulfilling and lasting relationships with those you love. Weekly topics include: A Guide to a Lasting Relationship, Love vs Infatuation, Sex vs. Sexual Intimacy, Pornography vs Intimacy, Perfectly Imperfect, Conflict & Resolution
Facilitators: Tray & Melody Lovvorn
Wednesdays, 6:30-7:30pm; September 11th- October 23rd (off Oct 16th for Fall Break)
Divorce is Not the Final Word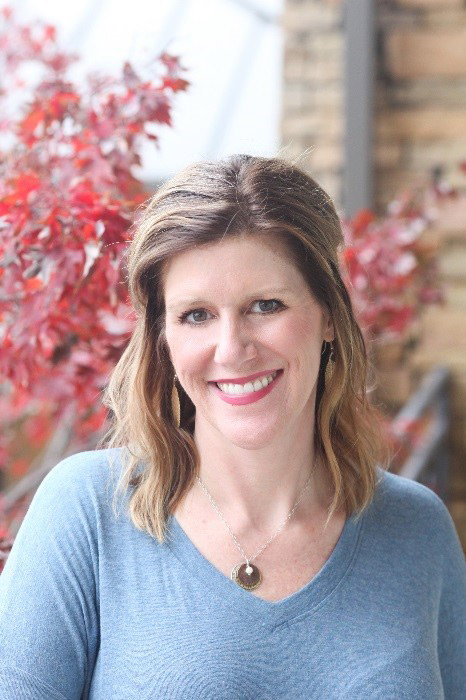 This 6-week opportunity is designed for students interested in conversing & reflecting on their personal experience with divorce—being a part of a broken family—at a deeper level! Topics of discussion will include:  Staying out of the middle, finding your adult voice, letting go of the past, handling finances, splitting the holidays, finding healthier ways to navigate your own relationships, making peace with God, and breaking the cycle in your own future.
Facilitator: Sara Dungan
Mondays, 6:30pm-8:00pm (over dinner), September 9th, 16th, 23rd, October 7th, 21st, 28th
Understanding Grief
Facilitator: Stephanie Davis
Dates & details: coming soon!
Cadres
Cadres are 8-week discussion groups that focus on a particular topic or book organized through the Office of Spiritual Life and listed online each semester under Banner. Counseling Services & Wellness facilitates and advertises various wellness-focused options that integrate mental and spiritual well-being. For more details, questions, or registration interests contact the Office of Spiritual Life.
Understanding & Transforming Distraction
Counseling Staff
Open to all students
Understanding & Managing a Common Physiological Self-Preservation Response: Anxiety
Counseling Staff
Open to all students
Finding Presence and Connection in a World of Chaos( based on book Present Over Perfect by Shauna Niequist)
Julie Mincey
Limited to female students
Habit Formation & Spiritual Practices
Lyndsay Clark
Limited to Pharmacy students
Coping with Stress and the Christian Faith
Renee DeHart
Limited to Pharmacy students