Published on November 16, 2018  
https://www.samford.edu/departments/oral-history/projects/samwav/Music-in-Marion.mp3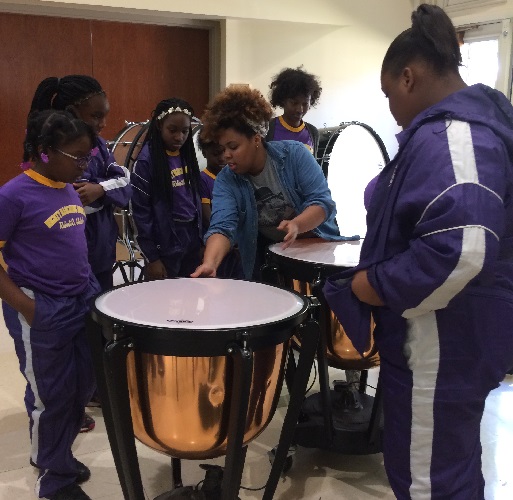 "I just think it happens because music breaks the human down to the simplest form. Music doesn't have a color, it doesn't have an identity . . . you know, it doesn't have a race, it doesn't have a gender. It's for everybody."

Chapters
Introduction: Perceptions of Perry County
Claire Davis and Michelle Little introduce Samuel Robertson's podcast on music in Perry County; Dr. Beth McGinnis discusses outsiders' perceptions of Perry County.
Challenges at Francis Marion School
Dr. Cathy Trimble, the principal of Francis Marion School, explains the difficulties in the school and its area and discusses some of her strategies to change the school's culture.
The Robert C. Hatch School Band
Isaac Lanier, director of the Robert C. Hatch School band, discusses his experiences with music in the Black Belt, as well as the challenges he has faced there and his plans for his band.
Transcript
Audio Information

| Attribute | Value |
| --- | --- |
| Repository | Samford University Oral History Collection |
| Accession | SUHist/STORI/011 |