Samford Global Engagement Office
International Student Newsletter
May 10, 2018
Immigration Information
As an F-1 student at Samford, it is critical YOU take responsibility to maintain your legal status in the United States. The Global Engagement Office is here to assist you, but ultimately, it is your responsibility to be aware of and comply with immigration policies.
You must not allow your I-20 to expire before completing your program of study. Immigration regulations require that you make every effort to complete your program of study by the expiration date (program end date) on your I-20. However, if you cannot meet this expiration date due to circumstances beyond your control, you must request a "program extension" 30-60 days prior to your I-20 expiration date. To request a program extension, follow the instructions on the I-20 Program Extension Request form.
Are you returning home for the summer? Please remember that you MUST have a valid travel signature on page 2 of your I-20 to re-enter the United States.  Signatures are valid for one year and can be obtained by scheduling a time with Mrs. Beck. Please check out other summer vacation reminders for international students here: https://studyinthestates.dhs.gov/2017/05/summer-vacation-reminders-for-f-1-students
Will you be leaving a vehicle on campus during the break?  Some students, due to the distance from their homes, may have to leave their vehicles on campus during holiday and summer breaks. Samford University allows students to leave vehicles on campus for an extended period of time with the proper authorization. Please contact Transportation Services for information regarding vehicles being left on campus for an extended period of time. Recreational vehicles are not allowed to park on campus at any time. Vehicles left on campus without proper authorization may be subject to towing at the owner's expense.
Need an immigration advising appointment? Schedule an appointment here: https://calendly.com/jlbeck
We are located in 221 Brooks Hall, and are open Mon-Fri, 8:00am-4:30pm. 
Events
Congratulations 2018 International Student Graduates!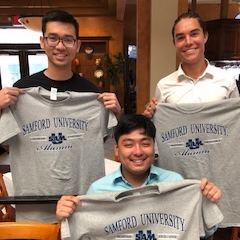 I-Club Farewell Fiesta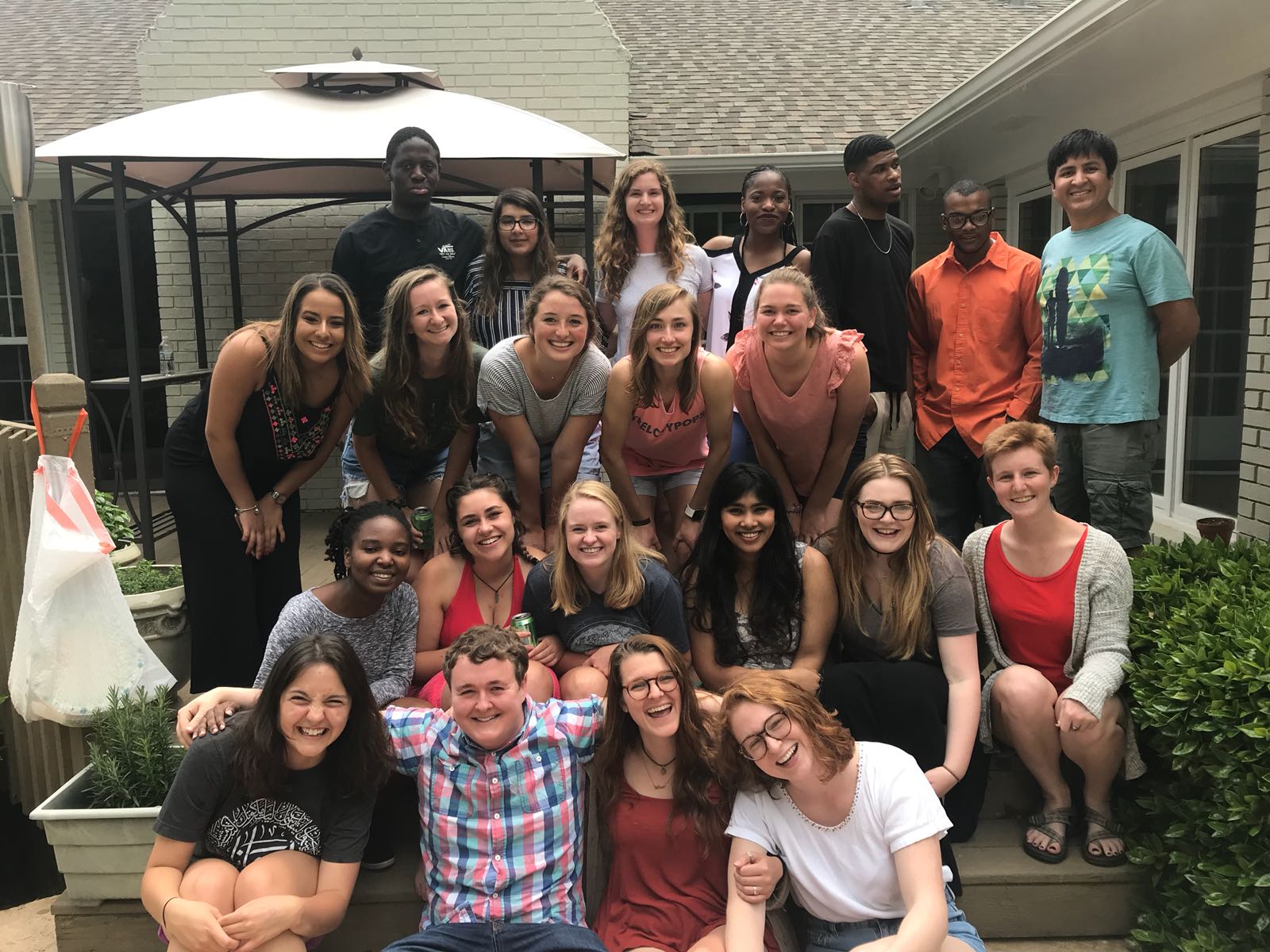 Thanks to all who attended the Farewell Fiesta! Have a great summer!
International Student Survey
Congratulations to the winners of the International Student Survey raffle!
Sandro Tutberidze, Stanley Zheng, and Gloria Roy won $15 to Chick Fil A!
Stanley, please come to the GEO to claim your gift card!!!
Thank you to all who completed a survey! If you would still like to help us out by completing a survey, please contact Ziyi Zhang at zzhang3@samford.edu.                           
Target Shuttle
Samford Transportation provides a shuttle to Target in Brookwood Mall each Friday at 4:30. The shuttle departs from Talbird Circle and is free to students.