Published on May 13, 2021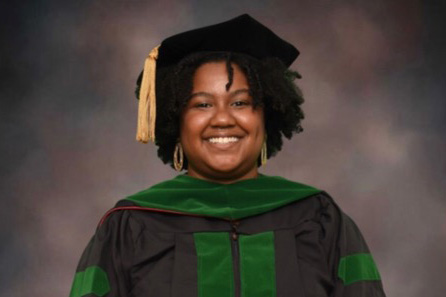 Degree/Year: Doctor of Physical Therapy, 2021
Current Position: I'm currently taking a much needed and well-deserved break as I prepare for boards in July.
Why do you desire to become a physical therapist? I love working with people and have always been interested in the medical field. Physical therapy just so happened to be this best mixture of both things for me
What drew you to Samford's Doctor of Physical Therapy (D.P.T.) program? Samford is a beautiful campus, the atrium in the College of Health Sciences by itself was a major selling point. What I liked most about my tour at Samford was how honest the staff was about the work and effort it was going to take to be a physical therapist. Honesty is a such an important foundation of building any type of relationship, and I felt that the faculty at Samford did a good job of being upfront about their program expectations.
How do you hope to use your gifts to serve others? Barring all goes well in July, I have accepted a position in my field that allows me to focus on community outreach and health and wellness. I will get the opportunity  to work in underserved communities and continue to partner with Samford's D.P.T. program as an alumnus.
What encouragement do you have for your fellow May 2021 graduates? To my classmates, it has been an absolute honor to learn from each and every one of you. Looking back on these last three years, I am so proud of our growth both personally and professionally. To my fellow graduates, we made it! We did it, but that does not mean we get to stop working! Use your gifts, serve you community and be a better professional than those before us. The work you do matters, your interaction with people matters, I believe in us I hope you do too.
How did Samford prepare you for your career? Samford's D.P.T. taught me that it's not always going to be sunshine and rainbows but that doesn't mean I stop trying. To my professors thank you for always having an endless supply of tissues and being a listening ear. To Dr. Ross, thank you for the candy and wise words. It meant more than you know. I truly could not have done it without your help, so thank you Dr. Atkins, Dr. Bickel, Dr. Blake, Dr. Bowens, Dr. Ford, Dr. Lane, Michelle Little, Dr. Ross, and Dr. Washmuth. Thank you so much you deserve all the praise!