Posted by Philip Poole on 2014-02-12
By Jimmy Lichtenwalter
Samford University is hosting three events in March for alumni and parents of current students. They will be taking place in Atlanta, Ga.; Louisville, Ky.; and New York, N.Y.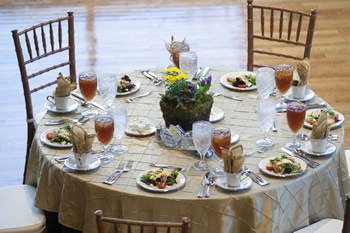 "These events are for alumni and parents in the area to reconnect and reengage with the university," said Molly McGuire, Samford's interim director of alumni programs. "The message we want to give both alumni and parents alike is that their support and investment is key to the continuation of Samford's services."
Each reception will include a short program about an hour into each event, McGuire said. Samford faculty, staff and deans will be present to talk to attendees.
The Atlanta event is Tuesday, March 18, at 755 Club at Turner Field from 6-9:30 p.m. Register at  by March 13.
The New York City event is Thursday, March 20 from 5:30-8 p.m. at the New York Athletic Club. Register by March 17.
The Louisville event is Tuesday, March 25 from 5:30-8 p.m. at Seviche: A Latin Restaurant. Register by March 20.
Jimmy Lichtenwalter is a journalism and mass communication major and a news and feature writer in Samford's Office of Marketing and Communication.