Published on January 20, 2015 by Sean Flynt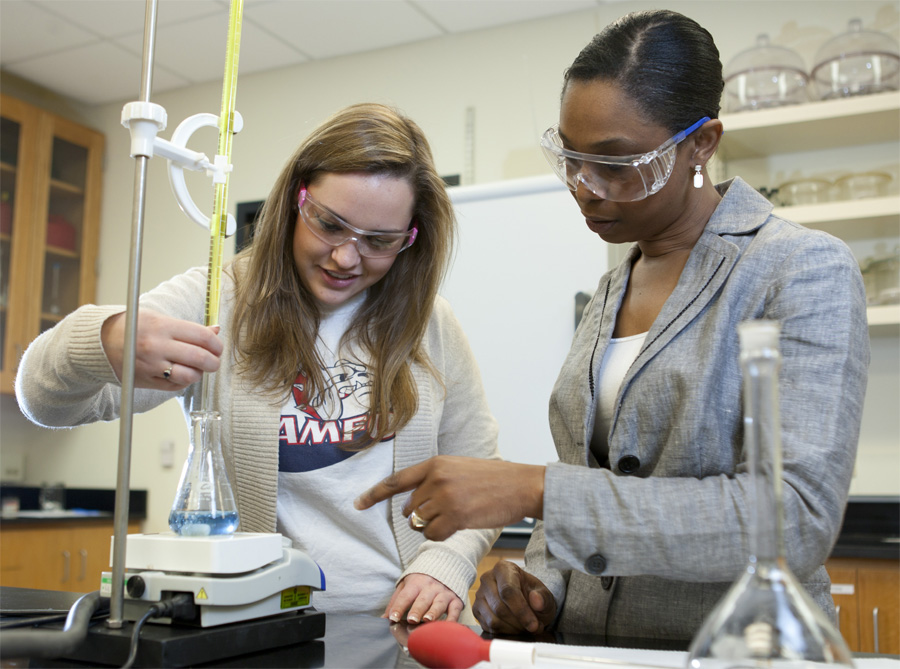 Girl Scouts of North-Central Alabama has named Samford University chemistry and biochemistry professor and director of diversity and intercultural initiatives Denise Gregory one of 10 "Women of Distinction" for 2015.

The Women of Distinction program pays tribute to women who have made special contributions to their community through civic, academic or professional involvement, and are exemplary role models for girls.

Dr. Gregory joined Samford's faculty in 2004. Prior to coming to Samford, she held a post-doctoral research position with the United States Department of Agriculture (Catfish Genetics Research Unit) and was a faculty member at Tuskegee University. Gregory's research focuses on bioremediation of pharmaceutical drugs found in wastewater. In 2014 she served as co-organizer of Samford's Minority Youth Science Academy.

The other 2015 Women of Distinction are:

• Rebekah Elgin Council, Birmingham – Blue Cross Blue Shield of Alabama, VP Marketing

• Ms. Melissa Elliott, Huntsville – Toyota Motor Manufacturing Alabama, Inc., Human Resources Manager

• Dr. Doreen Harper, Birmingham – Dean, UAB School of Nursing

• Dr. Vicki H. Karolewics, Hanceville – Wallace State Community College, President

• Jean Lynch, Birmingham – Alabama Power Company, Human Resources Manager

• Valerie Ramsbacher, Birmingham – Regions Bank, VP Corporate Advocacy

• Erica Sheffield, Lincoln – Honda Manufacturing of Alabama, LLC., Counsel

• Dr. Annette Shelby, Tuscaloosa – Georgetown University, Professor Emerita

The organization will formally recognize the group at a March 6 luncheon. Proceeds from the Women of Distinction Luncheon will provide direct support to Girl Scouts of North-Central Alabama, which serves more than 14,000 girl members in 36 counties.