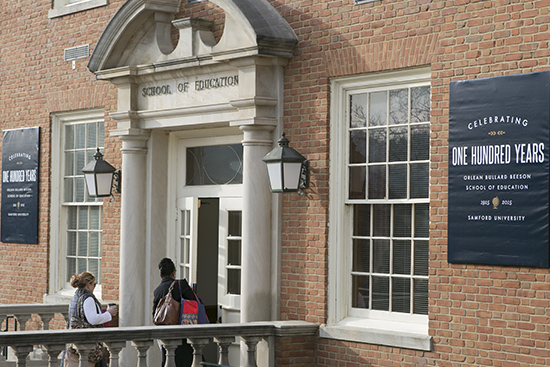 Posted by Hannah Henderson on 2015-02-04
Samford University's School of Education is celebrating its 100th anniversary throughout 2015. As part of the celebration, the school established the Learning for Life Award to honor graduates who have excelled in their career or made an impact in the lives of others. The recipients will be honored during Homecoming weekend next November.
Deadline for nominations is Aug. 15.
School of Education Dean Jeanie Box said the inaugural award is special because it is the first of its kind given by the school and is given during a memorable point in its history.
"Our graduates make great contributions to their professions, community, state, nation and world," said Box. "We are thrilled to honor them during such a milestone year."