Published on October 27, 2015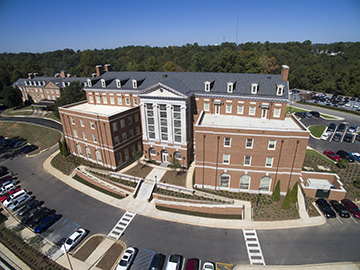 The second year for the Lion's Den, a Shark Tank -style, entrepreneurial event, is Oct. 29 at the new Brock School of Business building on Samford University 's campus. The event was created by Birmingham-based Cedarworks, Inc. as a way to inspire, educate and mobilize professionals to better use their time, talents and resources to generate financial, social, environmental and spiritual returns for their stakeholders. 
Four companies have made it to the final round this year: Branch Technology, Cloud Factory, Earthwise Ferries and Spring Back Recycling. A panel of experts will be looking for how the businesses aim to produce a quadruple bottom-line of financial, social, environmental and spiritual returns.  The participating companies and attendees come from across the country and around the world collectively representing over 40 cities, 20 states, and 6 countries.  An audience of more than 300 will see the companies present to a panel of entrepreneurs, educators and other business leaders.  The audience will be voting live on who they think should survive the Lion's Den. 
"I'd encourage anyone who is serious about the interaction of faith and business to attend The Lion's Den," Henry Kaestner, managing principal, Sovereign's Capital said. "I count last year's event as a highlight. I had high expectations going in, and they exceeded them." 
Attendees will have additional opportunities to become involved in "Business as Mission" through networking with these companies, seeing local exhibits of social entrepreneurship and enterprise, and meet with other leaders and participants in the Business as Mission marketplace. A special auction for tables used in the event will benefit the craftsmen and exhibitor, Magic City Wood Works. 
"An important strategic goal of our business school is to prepare our students to achieve professional success while integrating their Christian faith in the workplace. Last year's event provided outstanding examples for our students and faculty to experience business success coupled with Gospel outreach," said Brock School of Business Dean Howard Finch.