Published on May 4, 2016 by Philip Poole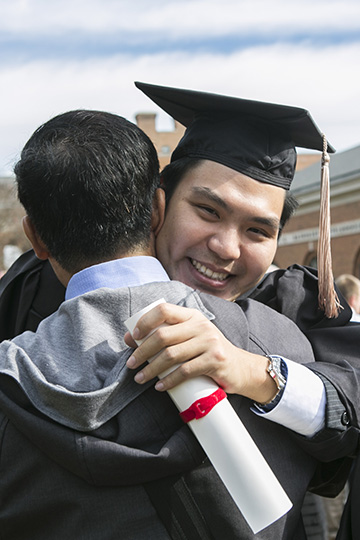 Samford University's seven spring commencement ceremonies will be available via live stream.
The ceremonies include the following:
McWhorter School of Pharmacy, 2 p.m., May 6
Beeson Divinity School, 11 a.m., May 9
Brock School of Business, 11:30 a.m., May 13
Ida V. Moffett School of Nursing, School of Public Health and School of Health Sciences, 3 p.m., May 13
Cumberland School of Law, 6:30 p.m., May 13
Howard College of Arts and Sciences, 10 a.m., May 14
School of the Arts and Orlean Bullard Beeson School of Education, 2 p.m., May 14
Brad Radice, Samford's director of broadcast media, said edited versions of each ceremony also would be available in about two weeks for viewing on the university's YouTube.
More than 1,000 degrees will be awarded during the ceremonies, which mark the official beginning of the university's yearlong 175th anniversary celebration.
Complete commencement coverage will be available at samford.edu/news.