Published on May 4, 2016 by Sarah Waller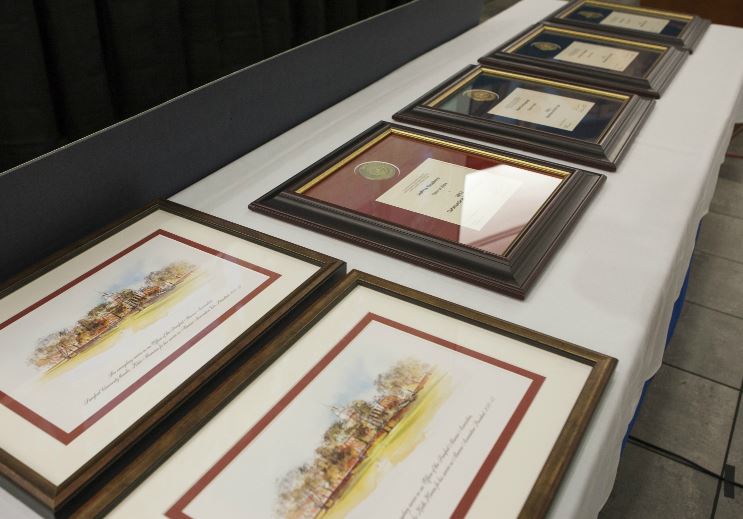 Samford University alumni and friends have until Friday, May 27, to nominate their peers for the university's annual distinguished alumni awards, including the 2016 Alumni of the Year, 2016 Outstanding Young Alumni of the Year and, a new award, the 2016 Humanitarian of the Year.
To review the award guidelines and nominate a Samford alum for one of these honors, complete the online nomination forms, which can be found on the Samford University Alumni Association's website.
Nominations can be made online:
2016 Alumnus of the Year
2016 Outstanding Young Alumnus of the Year
2016 Humanitarian of the Year
The recipients of these awards will be honored during homecoming Nov. 11–13.
A list of previous recipients can be found at alumni.samford.edu/alumniawards.
Nominations can also be submitted in writing to the Office of Alumni Programs, 800 Lakeshore Drive, Birmingham, AL 35229.