Published on September 10, 2016 by Philip Poole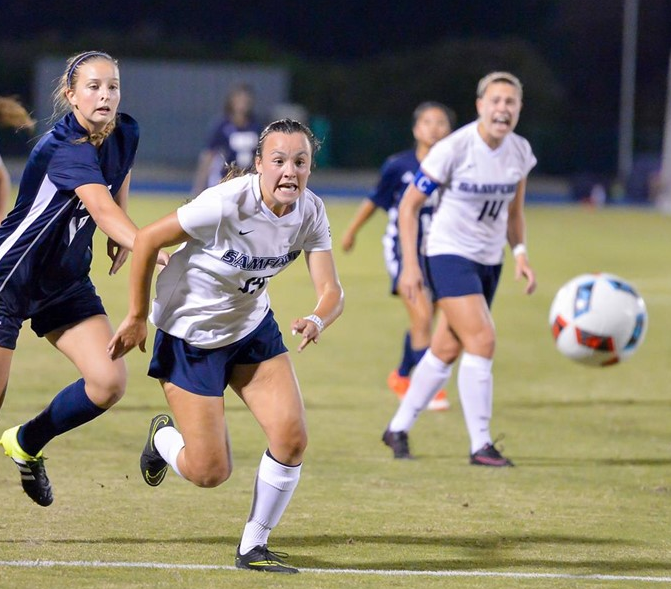 The Samford Bulldogs soccer team scored its first-ever victory over a Big XII opponent with a 1-0 double-overtime win against the Baylor Bears in a game played Sept. 9 at the Samford Soccer and Track Stadium. It was Samford soccer's first win in four tries over a Big XII school.
The Bulldogs host the University of Alabama Tuesday (Sept. 13) in a 7 p.m. match.