Published on October 25, 2017 by Philip Poole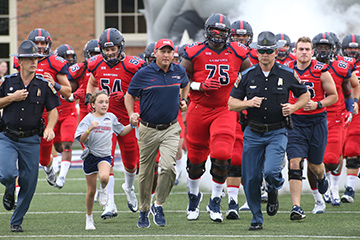 Samford's football Bulldogs have reached their highest national ranking in more than two decades and are set to host Southern Conference rival Chattanooga Saturday (Oct. 28). The game kicks off at 2 p.m. in Seibert Stadium.
The Bulldogs are ranked eighth in the Football Championship Series (FCS) Coaches poll and ninth in the STATS FCS poll. The highest ranking in program history came in 1992 when the team reached the No. 3 spot.
The team is one-half game out of first place in the SoCon standings and is riding a three-game conference win streak after last Saturday's thrilling 24-21 victory at Wofford.