Published on February 1, 2016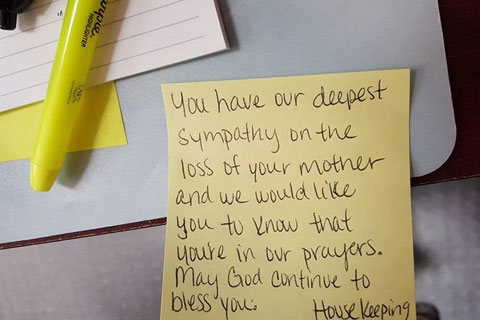 She was comforted by wonderful memories and many expressions of support from colleagues and friends.  But perhaps the most poignant reminder of support came from this simple post-it note left on her desk by the housekeeping staff in her building.
The world is better because, at Samford, we share a sense of calling to our work, regardless of our responsibilities.