Published on July 21, 2021 by William Nunnelley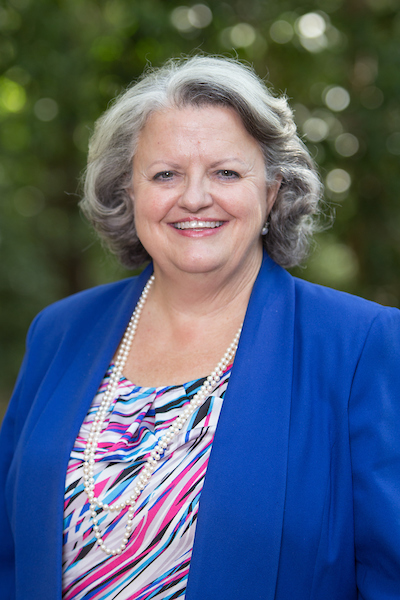 Gretchen McDaniel has served on the Samford University's nursing faculty for a total of 30 years. Her tenure offered opportunities ranging from teaching nursing students not to fear statistics to helping develop the university's first online program.
"We had a very strong work group in the graduate program," she said. "We worked together to create new programs and take the graduate program online."
McDaniel, professor and associate dean for graduate programs in the Moffett & Sanders School of Nursing, will retire this summer. "It is hard to believe," she said.
Looking back, she said, "I enjoyed the opportunity to get to know Mrs. (Ida) Moffett and to work under the leadership of deans Marian Baur and Nena Sanders and associate deans Jane Martin and Joy Whatley."
She said she would miss the camaraderie of her colleagues.
McDaniel highlights also included working with faith community nursing and involvement in problem-based learning. She said the most significant change that occurred in her field was the development of the Doctor of Nursing Practice program.
In retirement, McDaniel looks forward to spending time with her family including her three sons and numerous nieces and nephews. Her plans include travel in the U.S. and overseas once the pandemic allows.
"My middle son lives in Iceland, and I miss seeing him," she said.
Meanwhile, she will enjoy working in her garden and playing the piano.
McDaniel received Samford's George Macon Memorial Award for outstanding performance as a teacher, counselor and friend to students in 2014.