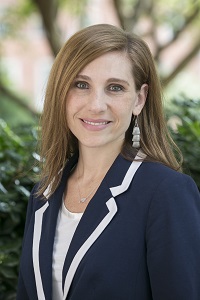 Assistant Professor
School of Public Health
Department of Social Work
Office: 1596 CHS Building 1
Rachel Copeland began her social work career in Birmingham, Alabama, working with children and adolescents in the foster care system, and eventually working in child advocacy and outpatient counseling.  After practicing clinical social work for eight years, she moved to New York City to pursue her doctorate from NYU, where she taught as an adjunct instructor for four years.  During her time in New York, Copeland was also the Director of Forensic and Clinical Services at the Manhattan Child Advocacy Center and served as a research therapist and supervisor for an NIMH-funded intervention study through the Cancer Institute of New Jersey.  Her dissertation examined experiences of adolescent pregnancy amongst poor women in Costa Rica.  She has over 18 years of experience as a clinical social worker, specializing in treating a variety of problems, including trauma, attachment, anxiety, and conflict in marriages and families.  In her free time, she enjoys running, knitting and spending time with her husband and son.
Degrees and Certifications
Ph.D., social work, New York University
M.S.W., The University of Alabama
B.A., psychology, Wheaton College
Awards and Honors
Diane Greenstein Memorial Dissertation Fellowship, 2013
Involvement
The Crisis Center, Board of Directors
Rising Hope Academy, Advisory Council
Expertise
Attachment, trauma and perinatal loss
Publications
Copeland, R.J., Stearns, L., Howard, A.R., & Call, C. (2020). Attachment classification and years of service in a sample of human service providers working in child welfare. Journal of Human Behavior in the Social Environment.
Copeland, R.J., Howard, A.R., & Razuri, E.B. (2019). Understanding the impact of childhood adversity on social work students. Journal of Social Work Education, 1-7; DOI: 10.1080/10437797.2019.1671262
Howard, A.R., Lindaman, S., Copeland, R., Purvis, K.S. & Cross, D.R. (2018). Theraplay impact on parents and children with Autism Spectrum Disorder: Improvements in affect, joint attention, and social cooperation. International Journal of Play Therapy, 27(1), 56-68. 
Howard, A.R., Copeland, R.J., Call, C., Nuñez, M. & Cross, D.R. (2017). The role of attachment classification on disclosure of self and rater-reported adverse childhood experiences in a sample of child welfare professionals. Children and Youth Services Review 83, 131-136.
Copeland, R.J. (2017). Experiences of adolescent mothers in Costa Rica and the role of parental support. Journal of Family Social Work, 1-17. http://dx.doi.org/10.1080/10522158.2017.1300114
Goldín, L. Copeland, R., and Padilla, D. (2015). Behind Maya Doors: Gender, Violence, Acceptance, and Resistance in Highland Guatemala. Gendered Perspectives in International Development, 306.
Presentations
Copeland, R.J., Hagues, R.J., Roberson, C.J. "Addressing Spirituality: The Unconscious Influencer on Practice." Oral Presentation. Council on Social Work Education Annual Program Meeting. October 25th, 2019. Denver, CO.
Copeland, R.J. "Interventions for Pregnant Women at risk for Attachment Insecurity." Oral Presentation. National Association of Perinatal Social Workers Annual Conference. Savannah, GA.
Copeland R.J. & Howard, M. H. "An Interprofessional Approach to Addressing ACEs and Attachment in Social Work Education." Oral Presentation. Council on Social Work Education Annual Program Meeting. November 10, 2018. Orlando, FL.
Copeland, R. & Cecil, D. "Integrating Attachment Theory and CBT in Treating Generalized Anxiety Disorders in Adults." Oral Presentation.  Society for the Exploration of Psychotherapy Integration 34th Annual Conference. May 31, 2018. New York, NY. 
Copeland, R. "Play Based Therapy, Behavior & Social-Emotional Development in Infants and Toddlers." Invited Keynote Speech.  Color Your World Early Intervention Conference. February 17, 2017. Birmingham, AL.
Research
Attachment in human service provider, attachment in foster and adopted children and their parents, and perinatal loss