There has never been a more exciting or challenging time to enter the field of public health. Our country, our world, faces a number of complex, multifaceted health issues, from access to health care to health disparities among different populations. We are wrestling with intractable issues that threaten public health such as violence, environmental hazards and the re-emergence of infectious diseases. Innovative ideas in our approach to public health is essential to addressing the greatest challenges in the coming years.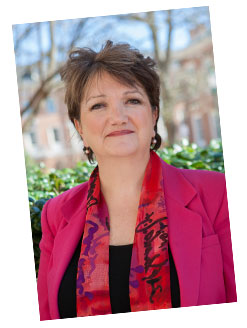 In the School of Public Health, you will learn about the latest developments in the life sciences. You'll learn to address some of the greatest challenges to human health by learning to apply systems thinking and studying information and communication technologies. The knowledge and skills you develop in your time here can help transform the health of our nation.
We designed our program to create future leaders in public health. Our scholars, staff, students alumni, friends and partners will help shape public health in the 21st century, and we are very excited that you will be part of the adventure.
Sincerely,
Melissa Galvin Lumpkin, Ph.D., MPH
Professor and Chair
Department of Public Health