Published on January 20, 2023 by Ana Beatriz Macedo  
Explore trends and performance metrics for every player and team at the 2022 World Cup in Qatar. Click the image below to get started.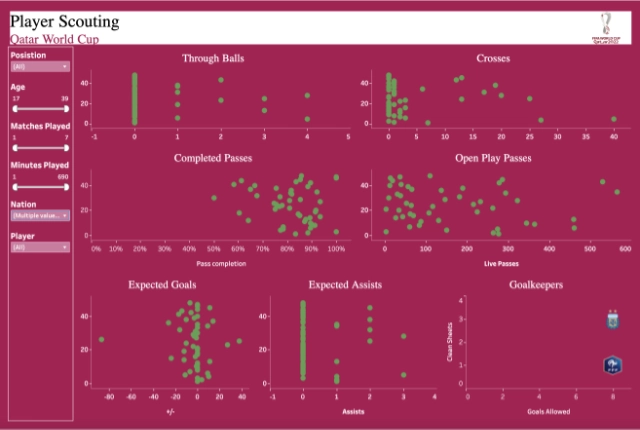 Sources used to make the charts and statistics
About the Author
Ana Beatriz Macedo is a Data Science and AI undergraduate student from Brazil who plans on pursuing and developing a career in sports analytics and data science. Her favorite leagues are the NBA, NFL, and EPL. Here is a link to her LinkedIn profile and Data Viz on Twitter.