Samford Worship is a creative worship collective housed in the Center for Worship and the Arts in the School of the Arts at Samford University in Birmingham, AL.
As our in-house record label, Samford Worship serves as the hub for worship recordings produced by Samford worship students, faculty, and staff, including our Campus Worship Team, the Worship Arts Ensemble, and the worship songwriters who call the Center for Worship and the Arts home.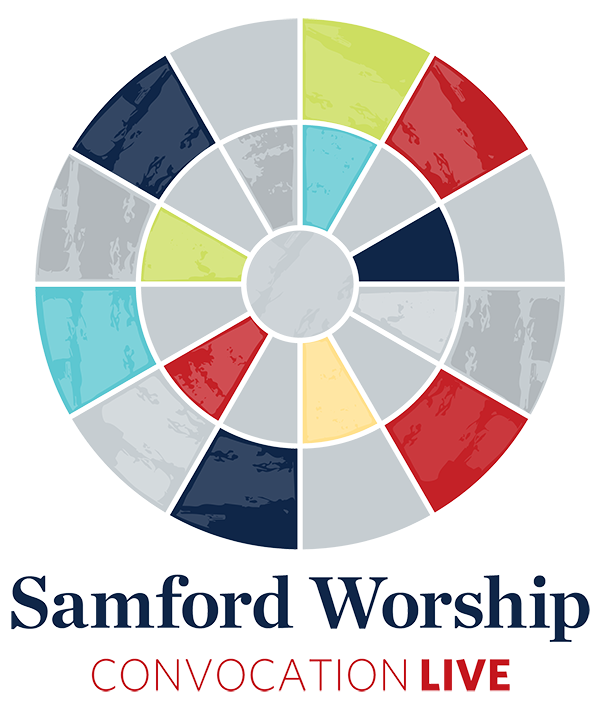 Our first album,
Convocation Live
, features creative covers of modern worship standards from the student and faculty-led Campus Worship Team, recorded live over the 2018-19 academic year in our weekly convocation services in Reid Chapel on the campus of Samford University.
Convocation Live
released October 1, 2019 and it can be found on
Spotify
,
Apple Music
and
Amazon Music
.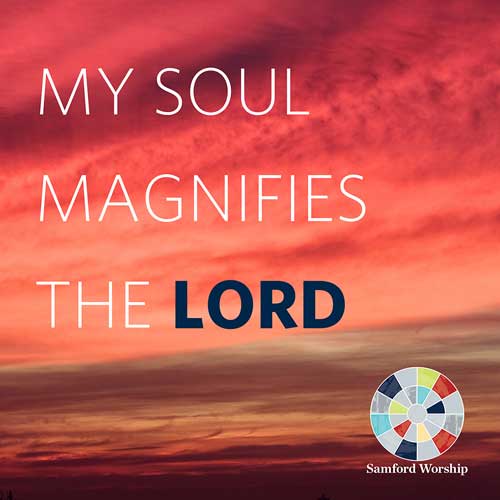 Samford Worship's newest single,
My Soul Magnifies the Lord
, was released December 3, 2019. This song was recorded live by the 2018-19 Campus Worship Team in a special worship service in Reid Chapel at Samford University during the 2018 Advent season. The single can be found on
Spotify
,
Apple Music
and
Amazon Music
.
Meet the Team
2018-19 Campus Worship Team featured on Convocation Live and My Soul Magnifies the Lord.
Meagan Kennedy
Vocals
Elle Walker
Vocals
Caroline Colee
Vocals
Will Pence
Vocals
Dawson Brown
Guitar, Vocals
Wen Reagan
Guitar, Banjo, Bass, Vocals
Samantha Shemavonian
Guitar
Bridges Harrison
Electric Guitar
Nathan Peace
Piano
Kevin James
Keys
Will Lovell
Bass
Will Wright
Drums
Get Involved / Auditions
The Samford Worship team is made up of a variety of students from across campus who have a passion for worship and the arts. Auditions for each of our groups (Campus Worship Team, Worship Arts Ensemble, etc.) takes place in April and May of each year for the following academic year.
Frequently Asked Questions
Can I book one of the Samford worship teams for an event?
We do not currently book out our campus worship teams for external events. However, we would love to help with your ministry's leadership needs. We have two processes in place to help connect both current students and alumni with opportunities in local churches.
Community Partner Directory: The Center for Worship and the Arts maintains a Community Partner Directory containing job listings which may be good fits for current students. We update the directory weekly and distribute to students. If you'd like to be included in the next update, please complete the community partner form and we'll be glad to add your listing.
Hire Samford: We encourage both current and former students in search of employment to check postings on HireSamford.com. To add an available job to the website, go to HireSamford.com, click on "Employers", then "Create Account". You'll receive an e-mail once your company registration has been approved, at which point you'll be able to use the link provided in that message to set your password and post the opportunity. It will automatically remain active for 30 days (unless you set an application deadline that is further out), but you can expire or re-post it at any time in the future with a click of a button.
Where can I buy / listen to Samford Worship albums?
The Samford Worship albums can be found on Spotify, iTunes, Apple Music, and Amazon Music.
How often do the Samford worship teams lead worship?
Campus Worship Team leads every Tuesday and Thursday morning at Samford University at 10 a.m. for the student body. This is an academic class that meets under the supervision of Dr. Wen Reagan. Other ensemble groups have worship nights or concerts at least once a semester. Visit the School of the Arts events page for more information.