2022 Luncheon with Allison Allen
On Thursday, February 10, the Legacy League will host Allison Allen, Women of Faith dramatist, Broadway actor, Bible teacher and Christian writer, for two events. At each, she will share a timely, life-shaping message relevant for women of all ages and stages of life. Proceeds from both events will provide life-changing scholarships to students with significant financial need and challenging circumstances.
Scholarship Luncheon
Your Story Matters
11:30 a.m. (doors open at 10:45 a.m.)
Vestavia Country Club
Evening Program
Resilient Hope
Dawson Memorial Baptist Church Chapel
7 p.m.
About Allison
Since her kindergarten stage debut as a bovine, Allison has relished the power of story, the thrill of walking in the shoes of others, and, most importantly, spot-lighting the Ultimate Storyteller. She graduated from the prestigious Carnegie Mellon University then appeared on Broadway in Grease. Later Allison performed her original one-woman pieces for over 200,000 women at Women of Faith conferences.  The author of two books, she loves weaving Biblical principles and acting pieces together in unexpected ways as she teaches. Allison and her husband, a worship pastor, live in Tennessee with their two boys.
"Allison is a gifted writer, a brilliant dramatist, and a profound communicator of God's truth." – Sheila Walsh, bestselling author
"(Her) life-giving content...has the power to fill your sails with holy wind and literally change the trajectory of your story!" – Lisa Harper, bestselling author
"Allison shares stories of conquering fear, pain and rejection that uniquely paved the way toward growth, joy and wisdom. She teaches us to rise above it all and experience God's beautiful light. You will most definitely be inspired." – Scott Hamilton, Olympic figure skating champion, inspirational speaker
Special Thanks to Our Premium Sponsors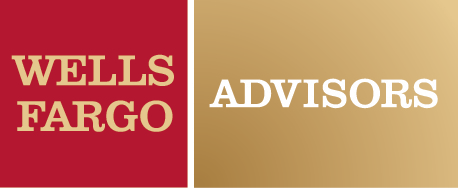 Come early to the luncheon to participate in our Silent Auction for Scholarships featuring jewelry, gift items, restaurant gift certificates, vacations and more!
2022 Silent Auction for Scholarships
Thanks to our generous contributors, we have some fabulous items for our upcoming silent auction! Every purchase will help provide scholarships for students with significant financial need and challenging circumstances. The silent auction will take place at our Scholarship Luncheon on Thursday, Feb.10, BUT you can bid even if you're not attending!
Advance Bids are due by noon on Wednesday, Feb. 9.
View Auction Items Advance Bids
Silent Auction purchases are not tax deductible unless the amount paid exceeds the stated value of the item.
Silent Auction for Scholarships Contributors
Sandra Annonio
Bistro V
Molly Bee Bloetscher
bloom & petal
The Cajun Cleaver
Caldwell Crossings Dentistry
CharBar No. 7
Diamonds Direct
Firebirds Wood Fire Grill
Greystone Marketplace
Christy Herzog
Jim 'N Nick's Community BBQ
Kendra Scott at The Summit
Levy's Fine Jewelry
Margarita Grill
Melinda Storey Pottery
The Nail Place
Nothing Bundt Cakes
Pursell Farms
Regions Bank
Salon U
Seasons 52
Superior Grill
Tortugas Homemade Pizza
Town & Country
Village Tavern
Wild Things
Pam Wood
2020 Luncheon with Whitney Capps
Whitney Capps, a national speaker for Proverbs 31 Ministries and writer for First 5 Bible app, reaching more than 1 million people daily, is our featured guest for our 2020 Scholarship Luncheon. Whitney is the author of Sick of Me: from Transparency to Transformation and co-host of a radio devotional aired on nearly 1200 stations. In addition to Whitney's inspirational message, the luncheon will include a fun silent auction for scholarships.
Sponsors
Premium Sponsors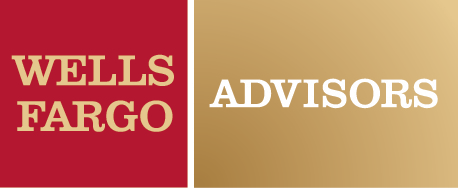 Grace Cook and Judd Fleming, co-sponsors
$2000
A Friend of the Legacy League
$1000
Lauretta Baker
Joann Bashinsky
Kimeran Stevens
$500
A Friend of the Legacy League
The Barn at Shady Lane
Connie Clark
Betty Coe
Pat Scofield
$250
A Friend of the Legacy League
Ann Davis
Penny Kimrey
Harriet Williams
2019 Luncheon with Jodie Berndt
Praying the Scriptures Bears Fruit, Says 2019 Luncheon Speaker Jodie Berndt
Prolific author, blogger and conference speaker Jodie Berndt challenged 330 Legacy League members and guests attending the Scholarship Luncheon to "pursue joy, celebrate grace and live on purpose." The February 7 event raised over $17,000 for scholarships.
Past Featured Guests
Jodie Berndt
Whitney Capps
Karen Kingsbury
Kelly Minter
Jennifer Rothschild
Anita Renfroe
Melanie Shankle
Angie Smith
Susan Alexander Yates