2023 Events with Susan Yates
On Thursday, February 9, the Legacy League will host bestselling Christian author Susan Yates for two special events designed to provide mid-winter joy and encouragement for members and guests. Susan will share two different timely, life-shaping messages relevant for all ages and stages of life. Proceeds from both events will provide life-changing scholarships to students with significant financial need and challenging circumstances.
Scholarship Luncheon
Discovering an Infinite, Intimate God
10:45 a.m. Doors open for silent auction
11:30 a.m. - 1 p.m. Program
Vestavia Country Club
$55 ($26 tax-deductible)
Casual Supper & Table Talk
Trusting God in Life's Transitions
5:30 p.m. Doors open for buffet
6-7 pm. Program
Regions Room, Samford campus
$20
About Susan
A returning and beloved guest of the Legacy League, Susan is a bestselling Christian author, mom to five, grandmother to 21 and wife to John. The couple lives in Falls Church, Virginia, where John served as a senior pastor for 40 years. Susan has written 16 books, including Risky Faith: Becoming Brave Enough to Trust the God who is Bigger Than Your World and Cousin Camp. Her powerful gift of communication extends beyond book pages and blog posts as she frequently speaks on topics of faith, scripture and family. If it's up to Susan, you won't find her in the kitchen or at the mall – she'll be outside enjoying God's creation with her golden retriever. Learn more about her at susanalexanderyates.com.
"Our friend Susan has walked with God for decades. … Her encouragement is intensely practical. Her life stories give hope to anyone of any age who desires to know God more deeply." - Barbara and Dennis Rainey, co-founders of Family Life
Special Thanks to Our Premium Sponsors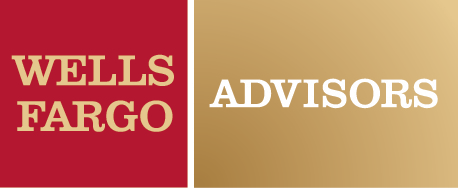 Silent Auction for Scholarships
Come early to the luncheon to participate in our Silent Auction for Scholarships featuring fabulous jewelry, event tickets, restaurant gift certificates, nail services, a pottery class, a Samford quilt and more!
2023 Silent Auction Contributors
Alabama Symphony Orchestra
Alan and Co. Fine Jewelers
Ashley Mac's Inc.
B. Bayer & Co. Monogramming and Gifts
Baker Lamps and Linens
Birmingham Bulls Hockey
Bistro V
Molly Bee Bloetscher
Bloom & Petal
The Blue Willow
Bromberg Jewelers
The Cajun Cleaver
Christine's on Canterbury
The Cottage Basket
Deo Gloria Wood Works
Diamonds Direct
Fleming's Steakhouse
Greystone Marketplace
Christy Herzog
Humphrey's Dog Resort
I ♥ Mac and Cheese and More
Issis & Sons
Jim 'N Nick's Community BBQ
Kendra Scott
Lee Raybon Art
Levy's Fine Jewelry
Margarita Grill
Melinda Storey Pottery
Miss Alabama Scholarship Organization
Monograms Plus
The Nail Bar
Nothing Bundt Cakes
Orlean Beeson School of Education
Pastry Art Bake Shoppe
Regions Bank
Frances Register
Salon U
Seasons 52
Shelby County Arts Council
So Filled with Love Photography
Town & Country Clothes
The White House Interiors
Wild Things Flowers and Curiosities
Pam Wood
Past Featured Guests
Allison Allen
Jodie Berndt
Whitney Capps
Karen Kingsbury
Kelly Minter
Jennifer Rothschild
Anita Renfroe
Melanie Shankle
Angie Smith
Susan Alexander Yates