Amelia Perry Apperson Scholarship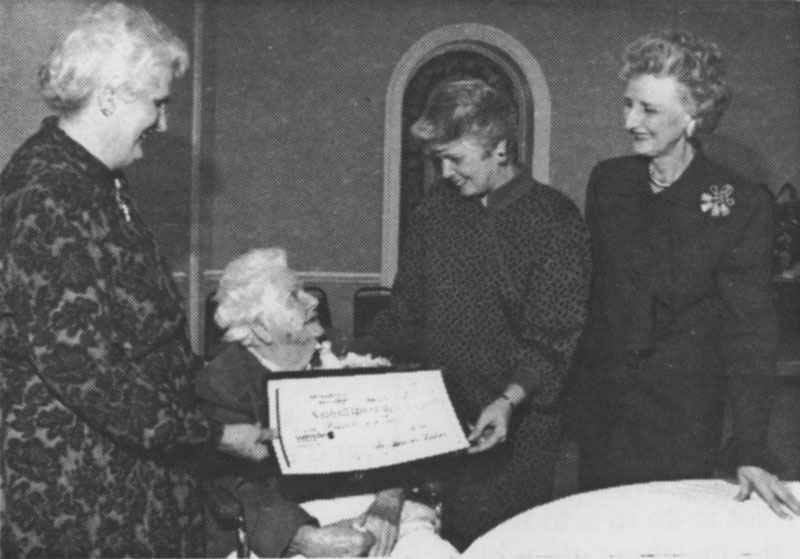 Amelia Perry Apperson  
Established January 14, 1995
Amelia Perry Apperson was born Jan. 16, 1895, in Stanton, Ala. Educated at the University of Alabama, she received a teaching certificate, and her first teaching position was in a one-room schoolhouse near Maplesville, Ala. The school had eight grades with 17 students.
In 1921, she married Charles Apperson and gave up her full-time teaching responsibilities to raise 11 children, although she continued to teach on a supply or part-time basis as her schedule permitted. The family lived in Fairfield in the western section of Jefferson County but later moved into an unincorporated area. For the next 30 years, Apperson immersed herself and her family in the First Baptist Church of Birmingham.
In 1953, she moved to Selma, Ala., and lived with her aunt, Lottie Perry Suttles, for 25 years. While in Selma, she taught Bible at the First Baptist Church until illness forced her to return to Birmingham in 1976 to be near her children.
At age 75, she traveled to Bangkok, Thailand, and taught English in a Christian center where her daughter and husband were missionaries. At age 90, she moved into an apartment at Baptist Montclair and, according to daughter Lottie Apperson Jacks, lived by herself for the first time in her life. "Those were three of the happiest years of her life," said Lottie.
On her 100th birthday, Amelia's children honored her with a scholarship to the Samford University Auxiliary because of her respect for education and her love for children. Family members, some 75 strong, joined in the effort.
"What better way to honor Mama," said Lottie in the letter to family members that resulted in the scholarship.
"If she were here today, I think she would say to the recipients of her scholarship, 'Read, learn the meaning of words, and then use your education for God's Glory,'" said Lottie.
Amelia died on Nov. 23, 1996, just two months short of her 102nd birthday.
Ann Keeney Layne Scholarship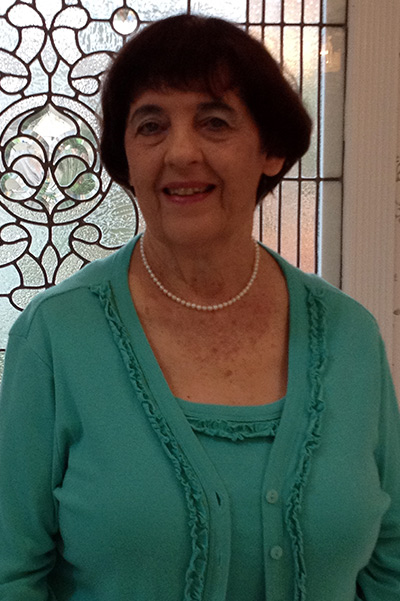 Ann Keeney Layne
Established 2016
As a surprise in celebration of their 60th wedding anniversary, Ann's husband, Ron, established the Ann Keeney Layne Scholarship with a gift from Ann's parents, Albert B. and Evelyn Strunk Keeney. This scholarship honoring Ann was created to perpetuate her love of Samford, books, children and education.
A native of Oak Ridge, Tennessee (The Atomic City), Ann is a graduate of Oak Ridge High School. After earning her B.S. in Education from UAB in 1975, she taught kindergarten. Her commitment to education is evident in her decades of involvement in Samford and Legacy League (formerly Samford Auxiliary). A Challenge member of Legacy League, Ann served as president for two years and has also held numerous other roles, including historian, greeter chair and publicity volunteer. In 2013, she received the Lolla Wurtele Wright Award for her outstanding service. Ann is a member of the Dean's Executive Council of the Orlean Bullard Beeson (OBB) School of Education. She served as chairman of the board of the Children's Learning Center from its inception until its closing. Ann's mother, Evelyn Strunk Keeney, was a Life member of the Samford Auxiliary.
Ann and Ron were married on May 19, 1956. The Laynes have two children, both of whom are educators. Their son, Ron, Jr., a former Samford student, is Dean of Academics at Asheville-Buncombe Technical Community College in North Carolina. Their daughter, Jordan Sanders, a 1986 Samford graduate and Legacy League Life member, teaches sixth grade at Providence Christian School in Dothan, Alabama. She received a Learning for Life Award from OBB in 2015. Ann and Ron were honored with the Orlean Beeson Award in 2022. The Laynes are longtime members of Huffman Baptist Church where Ann started a "Little Free Library" and currently serves as librarian.
Anne Williams Bishop Scholarship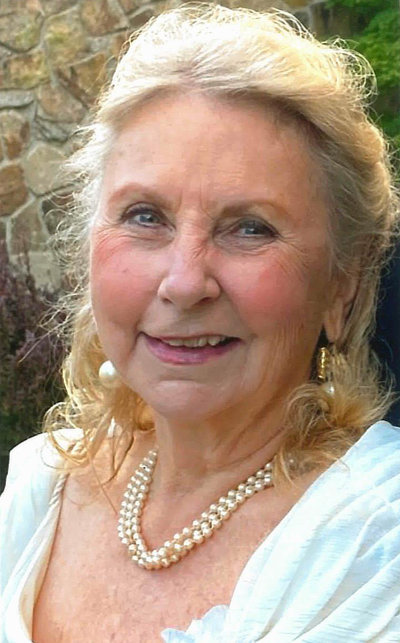 Anne Williams Bishop
Established 2020
Anne Bishop joined the Legacy League (then the Samford Auxiliary) in 2000 and has since been a faithful supporter and advocate for the organization. The scholarship bearing her name was established by her devoted husband, Brad, who describes Anne as his "quiet partner at Samford, his home away from home for more than 60 years." Both Anne and Brad went to college on scholarships and enjoy "paying forward" the blessings bestowed on them. The creation of this scholarship is evidence of their great love for Samford, their deep admiration for Jeanna and Andy Westmoreland, and their desire to help change lives through the mission of the Legacy League.
Anne's commitment to education spans her entire adult life. An Alabama Teacher of the Year finalist, she taught elementary, middle and high school students during her 35-year career in Hoover City Schools (formerly Jefferson Country Board of Education). Additionally, Anne worked in school administration and taught at The University of Alabama in Tuscaloosa, from which she earned a doctorate in cognitive psychology, special education and administration.
Anne's passion for helping children goes beyond the classroom, demonstrated by her involvement in the Kings Ranch and ASCA, a camp for people with disabilities. She has served on the Alabama Mental Health and Mental Retardation Commission, the Alabama Film Commission and the American Village Chapel board. Anne is active in her community, her church and overseas missions.
Anne and Brad are the parents of Leigh Anne and Clay; the grandparents of Bo, Reid and Brad; and the great-grandparents of West.
Big Oak Ranch Scholarship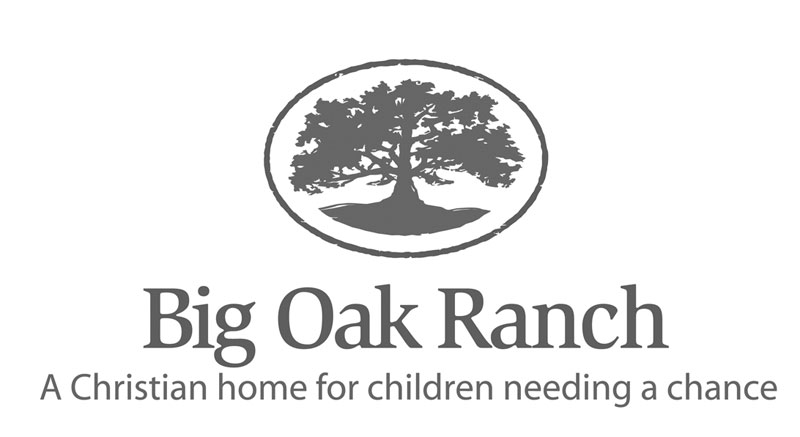 Established 2010
John Croyle and his wife, Tee, have given their lives to help abused, neglected and abandoned children have a second chance through the Big Oak Ranch. These children have overcome incredible odds to succeed personally and academically because someone has taken the time to love and nurture them. Caring for approximately 100 children at the ranch is expensive, and extra money has to be raised each year to give the high school graduates a chance to attend college. Because of this, the Samford University Auxiliary has committed to offer a fully endowed scholarship to a student from Big Oak Ranch. Gifts to the scholarship fund will help not just one student, but many students from Big Oak Ranch for years to come.
Bill and Audrey Cowley MK Scholarship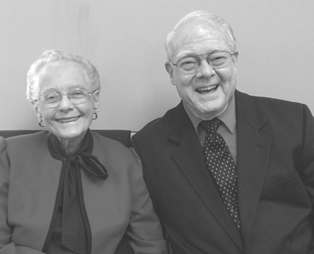 Bill and Audrey Cowley  
Established 2012
The Bill and Audrey Cowley MK Scholarship exists as a source of financial assistance for Samford students who are MKs (children of missionaries). It is an endowed scholarship.
Through the decades, Samford has maintained a strong missionary identity. Dozens of her graduates have served on mission fields, both domestic and foreign. It was only natural that some of their children would find their way to Samford for education. These MKs attracted other MKs whose parents were not Samford graduates. Sometime during the late 1980s, Samford was home to at least 90 MKs. It is estimated that hundreds of MKs have spent at least a semester at Samford with a good percentage of them having graduated.
Samford and MKs are mutual blessings. Samford provides an encouraging and supportive learning environment for these "Third Culture" students. Her faculty, facilities, and Christian atmosphere are focused to their needs and plans. For their part, MKs bring a fresh, challenging, eye-opening world view to fellow students, their classes, and the campus. They draw a lot of "prayer attention" to the campus, especially from Woman's Missionary Union, which by policy and practice firmly supports MKs and their education.
In 2012, a group of adult MKs—Samford graduates—introduced the idea of an MK Scholarship with the hope of helping to restore MK enrollment to the level known in some years past. These graduates made the initial contributions to the scholarship fund. They proposed to name the scholarship in honor of Bill and Audrey Cowley, former career missionaries in Nigeria, who, during the 1970s, 80s, and 90s provided surrogate parental home-away-from-home support for Samford MKs. Dr. Cowley was a Samford faculty member and Mrs. Cowley, at one time, was treasurer of national Woman's Missionary Union. Audrey passed away December 11, 2020. The Cowleys' two daughters and their spouses, all Samford graduates, were MKs. Two of the Cowleys' grandchildren are also Samford graduates, and one is married to a Samford graduate.
The Bill and Audrey Cowley MK Scholarship is to be awarded to students with demonstrated financial need who are dependents of currently serving full-time evangelical Christian missionaries who were appointed or sponsored by a duly-recognized evangelical Christian mission agency. Contribution to the scholarship is open to all.
Brandon David Booker Memorial Scholarship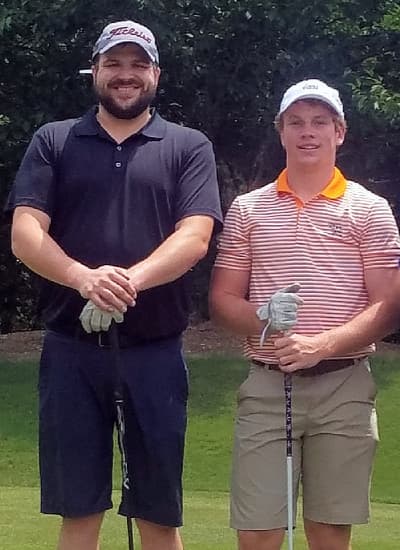 Brandon, left, with his cousin, Chandler
Established 2021
Brandon David Booker, born on May 6, 1985, was a gentle giant of a soul who spent his short life full of youthful energy that was contagious to those he knew. Standing over 6' 6", Brandon's large physical presence filled up every room he entered with his energy and zest for life.
Brandon was one of those rare people who worried far more about the welfare and happiness of others than he did about himself. He found humor in the little things that surrounded him and then quickly sought to share that humor with others. His pursuit of mirth was relentless.
During his life Brandon made many friends. Each of them knew that they could depend on Brandon to be there for them if the need ever arose. They knew he was a loyal and caring man who personified the true definition of friendship.
Brandon David Booker passed away far too early in 2021 leaving behind a large family who could not believe that such a massive personality had departed from their daily lives. In looking for ways to honor his time on earth, they recalled his love for learning and his compassion for those who sometimes had to struggle a bit more than others as they sought to better their own role in life. They remembered the long conversations he would have about the latest bit of information he had gleaned from reading or watching hours of educational videos as he sought to further his mind.
Brandon had a close relationship with his cousin Chandler Smith, a student at Samford University. They were bonded as brothers, and both possessed this irrepressible urge to better both themselves and to assist those around them in doing so as well.
In honor of Brandon's benevolence, passion for learning and his relationship with his cousin Chandler, his loving family established this scholarship to help underserved and first-generation college students reap the benefits of a Samford University education. They desire to help students who, like Brandon, are passionate about learning and committed to using their expanded knowledge to help others.
Byron and Sarah Smith Scholarship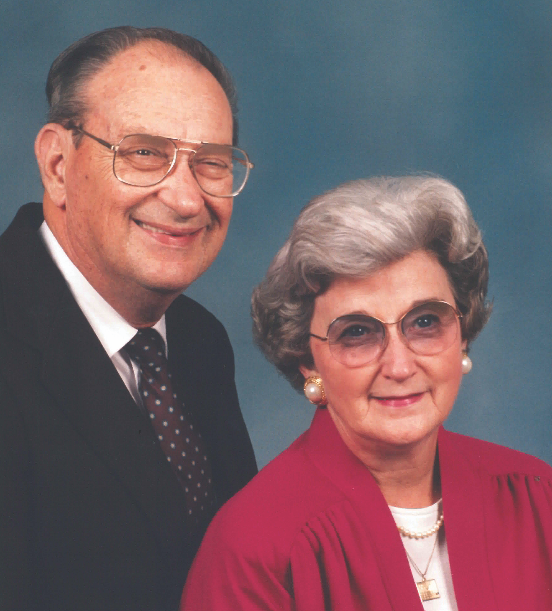 Byron and Sarah Smith
Established 2018
Byron and Sarah (Fagan) Smith were college sweethearts. After meeting at Howard College (now Samford University), they went on to spend their 65 years of marriage in service. "My parents were lifelong partners in ministry," said Jennifer (Smith) Whitaker, their daughter. "Everything in Dad's actions has been about serving God. And my mother, who said she'd never marry a preacher or a Smith, worked almost as hard as dad in the church."
Byron Smith, a 1951 graduate of Howard College was born in Greenville, Alabama and grew up in Montgomery. He began preaching as a 17 year old college student, answering a clear calling to ministry, despite his shy nature. He attended Southern Baptist Theological Seminary in Louisville, Ky. For nearly 17 years, he pastored First Baptist Church, Port St. Joe, Fla., then spent the next 20 years in prison ministry. Upon retirement, Byron returned to part-time ministry at Letohatchee and Steep Creek Baptist churches, both which he had pastored during college.
Sarah, a native of Pell City, Alabama, was the daughter of a Baptist preacher. After meeting Byron at Howard College, she faithfully served alongside him in ministry for the rest of her life. She taught Sunday school, directed weddings, sang in the choir and planned programs, all the while being a fabulous mother to her children, Jennifer and Charles. Sarah worked as a teacher and in the prison system.
It is out of deep gratitude for all they taught her and great admiration for her parents that Jennifer established the Byron and Sarah Smith Scholarship to assist young people with significant financial need. Through this scholarship, announced at the 2018 Scholarship Luncheon, the Smiths' ministry will continue in the lives of young people who want to manifest Christ in the workplace.
Caitlin Creed Scholarship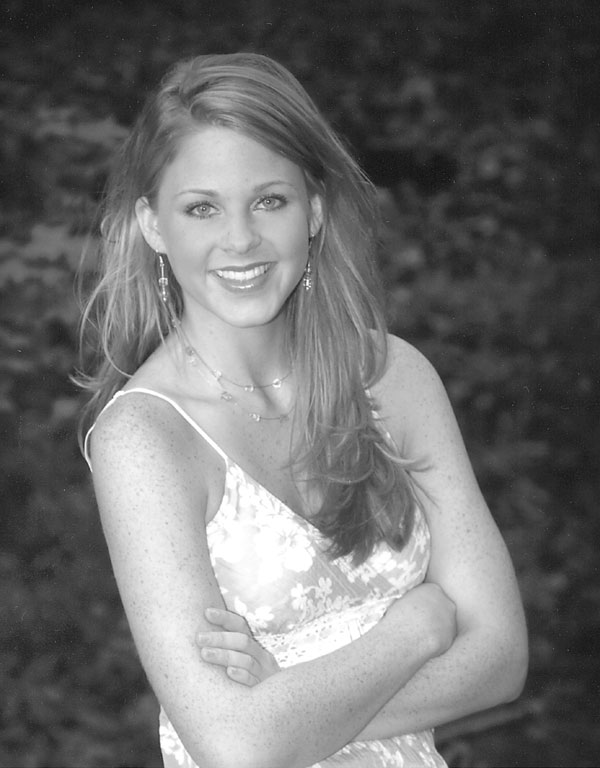 Caitlin Creed  
Established 2010
Caitlin Creed was born Dec. 1, 1987, and was a source of pride and inspiration to her parents and those who knew her during a short but exciting life, which ended April 30, 2007, near the end of her freshman year at Baylor University in Texas.
A social work major, Caitlin wrote on her Freshman Leadership application that "If God brings me to it, he will bring me through it." Her life had been changed after a trip to Ecuador, where she ministered to poverty-stricken children. As a result, her goal was to make a difference in peoples' lives.
Her parents, J. Bradley and Kathy Creed, saw Caitlin grow into a beautiful young woman both inside and out. Early in life, Caitlin set goals, endured and hastened to accomplish them. According to her mother, even at nine months, when Caitlin realized walking was the next order of business, she set a determined look on her face and practically willed herself to do so.
Later, she willed herself to learn a back handspring to make the Homewood High School cheerleading squad. She willed herself to do her best in school when it did not come easy. She willed herself to achieve high marks her first year at Baylor, where she was a member of Tri Delta Sorority and Freshman Leadership.
Throughout her life, Caitlin was gregarious and involved. She made and kept friends, and was loyal to them. She cared for and reached out to people on the fringes. She loved to laugh and talk loudly. She overlooked little differences, forgave small offenses and kept relationships going. She loved her Lord, studied his word and shared her faith.
Her parents had just begun to relate to her as an adult when Caitlin was killed in an automobile accident en route to visit her gravely ill grandmother. They wrote in a tribute, "We miss her, but she lives on in each of us because she has touched every one of us with her fun-loving spirit, her sparkle and her gusto for living. We thank God that he blessed us with this remarkable child and allowed us to see her grow into a lovely young woman. She did, indeed, make a difference in our lives for the better."
Caitlin's father served as provost and executive vice president of Samford University. Caitlin had a brother, Charlie, and a younger sister, Carrie Grace. The Creeds established this auxiliary scholarship to honor the memory of Caitlin, to give other students the opportunity to receive an education at a Christian university and to have the kind of positive experience that Caitlin enjoyed.
Carolyn P. Drennen Scholarship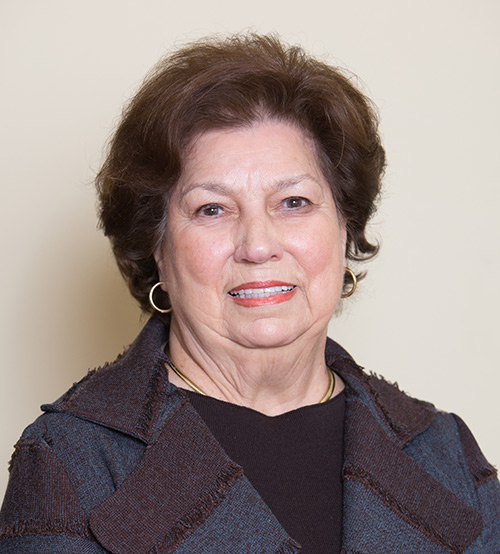 Carolyn P. Drennen
Carolyn Plummer Drennen can trace God's hand through her circumstances; His provision is evident in countless ways throughout her life. Carolyn is committed to helping others as she has been helped along the way. Thus she created this Legacy League scholarship to assist students with significant financial need. "I will forever be grateful for the opportunities I had and for the people who gave me a chance," reflected Carolyn. "I want to pass on the opportunity to others."
A native of Grove Hill, Alabama, Carolyn came from a family who had faced significant challenges. Her father spent much of Carolyn's childhood living in a nursing home and died when she was a teenager. Carolyn's mother, a school teacher, worked hard, sacrificing for her children and encouraging them to set goals and work hard, too.
Carolyn's goal of attending Howard College (now Samford University) became a reality, and she came "with a lot of hope and determination to try to accomplish something." An opportunity to meet Major Davis led to a generous scholarship which, combined with her campus jobs, enabled her to pay all her bills. "If I hadn't gotten the scholarship to Samford (then Howard), I wouldn't have finished college."
Carolyn thrived at Howard, spending two years on the East Lake campus then finishing her degree on the new Lakeshore Drive campus. She was involved in the Baptist Student Union choir, cheerleading, the Service Guild and Phi Gamma Mu, the oldest and preeminent social sciences honor society. Carolyn credits the good mentoring and instruction she received at Howard for enabling her to earn a full scholarship to Tulane, where she earned a Master of Social Work. She later worked at Family Counseling and Baptist Hospital.
Carolyn and her late husband, Don, were married for over 48 years and have three children, one of whom attended graduate school at Samford. Don always encouraged Carolyn's support of Samford. Her commitment is also reflected in her service on the Board of Overseers and as the past National Alumni Association president. She is currently a Challenge member of the Legacy League and member of the School of the Arts Advisory Board.
Cindy Files Mims and Ron Mims Legacy League Endowed Scholarship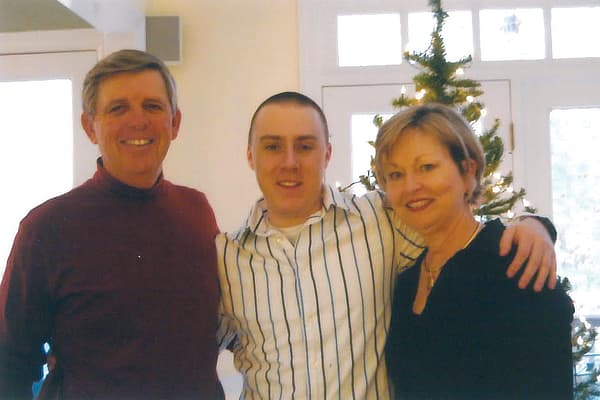 Ron, Ronnie Jr. & Cindy Mims  
Established 2021
Committed to allowing the Lord to use the loss of their son, Ronnie Mims, Jr., to help others "to pursue dreams, goals and opportunities," Cindy and Ron Mims established this scholarship in his memory.
"Life makes twist and turns, and as the Bible says, we sometimes get thorns instead of flowers. We had a wonderful son, Ronnie Mims, Jr., who died, and we are very, very sad and miss him a lot. But as believers we are not going to let the thorns cause more and continued hurt and sadness. (We) are working awfully hard to turn a bad, sad situation into something good. This will be a way of helping for a long, long time, (so others will) have the opportunity to have long-term success that we missed with our son, Ronnie, Jr."
Ronnie, Jr. joined the Mims family when he was three weeks old. He was the answer to the prayers of his parents, who waited five long years to have a child. Cindy described Ronnie as "an encourager with a tender heart. He loved people, and he was a leader in the community." He was a gifted athlete who played numerous sports, excelling at tennis which he loved to play with his dad. At 16, Ronnie was the top-ranked tennis player in the state. In his adult life, he spent six years in the U.S. Air Force, earning the rank of staff sergeant before his honorable discharge. The day of his graduation from Air Force Basic Military Training was one of the proudest moments of his parents' lives. March 1, 2021, the day of his sudden death, was the hardest.
After prayerfully considering how to honor Ronnie and his tender heart for others, Ron and Cindy decided to create a Legacy League scholarship. Their commitment to Samford runs deep, and they want the university to be accessible to students who have faced tremendous challenges. They met on campus while they were students, Ron studying pharmacy and Cindy majoring in elementary education. Attending Samford was a financial challenge, particularly for Ron, whose tennis scholarship and jobs made it possible. Cindy and Ron graduated in 1969 and 1970, respectively. They married on July 25, 1970.
Cindy taught for 25 years and continues to voluntarily tutor in her retirement. Since joining the Legacy League as a Challenge Member, she has been an active volunteer. Ron's work as a pharmacist spans more than four decades, with 28 of those years spent at Eli Lilly. Ron served in the U.S. Army Reserve for 28 years, ending his career as a lieutenant colonel. Both Cindy and Ron credit their Samford degrees for providing the strong foundation required for their successful careers. They hope their involvement and generous support of the university will "help others to see our enthusiasm for this place" and inspire them to change lives, too.
Cornelia Macfarlane Brock Scholarship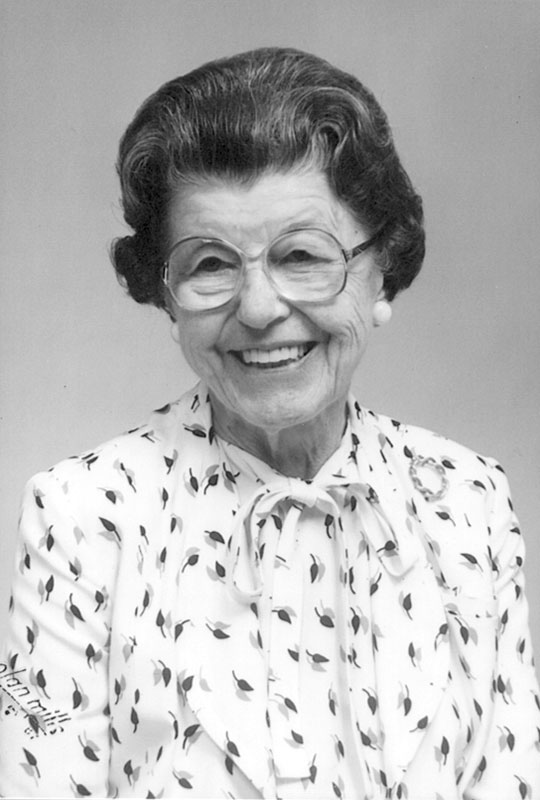 Cornelia Macfarlane Brock  
Established 1995
In a brief ceremony at the October 1994 Samford University Auxiliary meeting, the membership named a special scholarship in honor of life member Cornelia Macfarlane Brock. Although she was responsible for establishing the scholarship, Cornelia declined any recognition during her lifetime. Daughter Ann Brock Hillhouse was present to receive the posthumous honor for her mother.
Born in 1905, Cornelia was a native of Fort Payne, Ala. She attended Huntington College and married Harry Brock in 1925. The couple moved to Gadsden, Ala., where they were active in First Baptist Church. She taught a young-adult Sunday school class and was president of the Woman's Missionary Union, including the district director. As a result, she attended several Baptist conventions throughout the state and around the world.
Visiting missionaries and preachers always enjoyed the hospitality they received in the Brock's home. Later, Cornelia enjoyed the missionaries' hospitality as she traveled the globe with the delegations that accompanied the president of the Southern Baptist Convention.
In her later years, Cornelia moved to Birmingham to be near her two children, Harry Brock, Jr. and Ann Brock Hillhouse, and her grandchildren. She joined Mountain Brook Baptist Church and was active in Sunday school, Bible study and the XYZ (Extra Years of Zest) Club.
Cornelia was dedicated to her family, church and community. The education of young church leaders was of great importance to her. The scholarship she provided serves as a legacy for future Christian educators.
Elizabeth Shoemaker Hudson Scholarship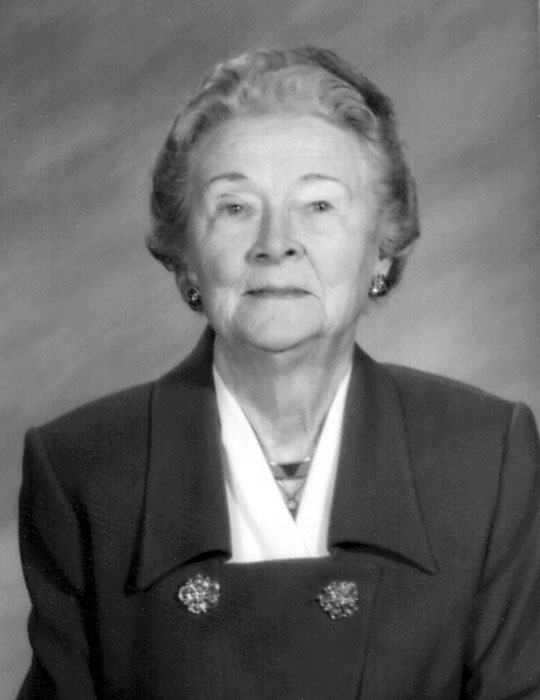 Elizabeth Shoemaker Hudson  
Established 1998
In 1998, the auxiliary established the Elizabeth Shoemaker Hudson Scholarship in appreciation for the support of student scholarships.
Born in 1909, Elizabeth Shoemaker married Dan R. Hudson in 1934. They had one son, John Robert Hudson, a hospital administrator in Atlanta, Ga.
A life member of the auxiliary, Elizabeth was a member of Mountain Brook Baptist Church, where her  husband served as a deacon. They were devoted to the ministry of the church and generous in their support. A new wing of the church, dedicated in 2004, includes Hudson Hall. The organ in the chapel was donated by Elizabeth in honor of her husband, as was the renovation of the organ in the sanctuary. One of the stained glass windows that adorn the sanctuary was given in her husband's honor, as was the porte-cochere.
The Hudson name has long been synonymous with community projects as well. A leading insurance executive, Dan began his lengthy service on the Baptist Medical Centers Board of Trustees in 1949 and was president from 1961 to 1966. This was a time of extensive expansion and construction of Medical Centers Montclair and Princeton. He also was remembered for 10 years of service to—including the presidency of—the Jefferson County Personnel Board.
Elizabeth served on the board of the Birmingham Antiquarian Society and was a member of several service groups. In earlier years, she was a regular volunteer at Birmingham's University Hospital.
The generosity of Elizabeth is reflected in the gift of her porcelain collection to the Birmingham Museum of Art. Her First Period Worcester porcelain was produced during 1753–86.
Reflecting on past years of auxiliary and community involvement, Elizabeth modestly stated: "I gave my time to my husband and son, Bob. There's not much to write about my life."
The auxiliary executive director at the time, Elouise Williams, disagreed. "Are the sick healed? Is the cultural life of Birmingham enriched? Is the mission of the church expanded? Is the support of Christian higher education strengthened?" she asked. "With a resounding 'YES,' we thank people like one Betty Shoemaker Hudson."
Elouise Wilkins Williams Scholarship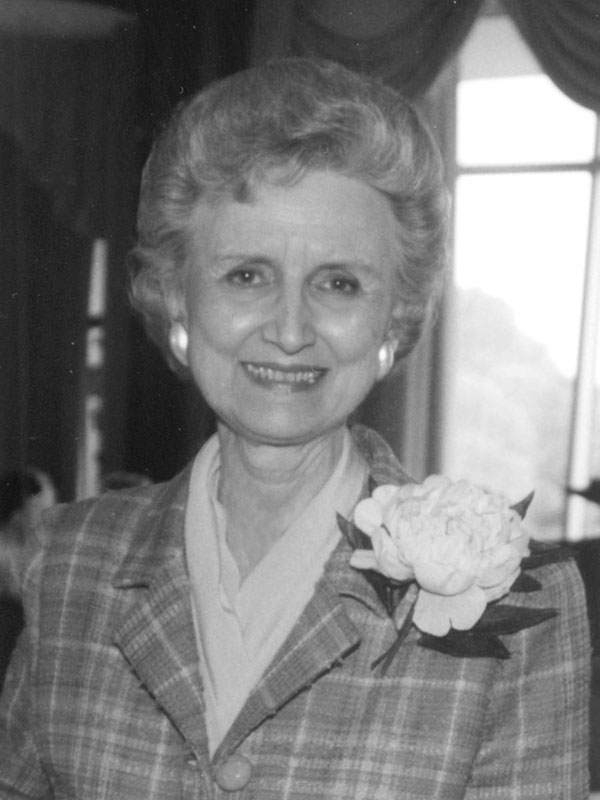 Elouise Wilkins Williams  
Established 2008
While the Elouise Wilkins Williams Scholarship was officially established in the spring of 2008 to coincide with her retirement as Samford University Auxiliary coordinator, the endowment of student scholarships has long been her focus. In large part due to the generosity of Elouise and her husband, Harold, the auxiliary, now the Legacy League, has a growing scholarship endowment.
A native of Pell City, Elouise attended Judson College and graduated from the University of Alabama. She earned the master's degree from Columbia University in New York. Before moving to Birmingham in the late 1970s, she taught school in her husband's hometown of Pell City, Ala., and continues to maintain a close relationship there. In fact, a new school opened there in the fall of 2008 was named the Elouise and Harold Williams Intermediate School.
Although her spouse is a graduate of the law schools at both the University of Alabama and Columbia University, their two children claim Samford as their alma mater: son, Richard '81, and daughter, Anna '83, J.D. '88.
Before her 18-year tenure as coordinator (1990–2008), Elouise served as president of the auxiliary for four years. The two roles resulted in what Elouise referred to as "23 years of adventure in service, relationships and learning."
She also served as program chairman before becoming president.
In 2004, the Samford Alumni Association recognized the couple's service by naming them the university's first honorary alumni.
Elouise finds time to support a variety of causes. A former national president of the American Lawyers Auxiliary, she has been a board member, including president, of the Alabama Men's Hall of Fame, and a board member of Judson College, Birmingham Music Club, Birmingham Bar Auxiliary, Music Club Guild, Antiquarian Society and the Women's Committee of 100 for Birmingham, which named her 2007 Citizen of the Year.
Elouise is a founding member of the Samford University Board of Overseers and a member of the executive council for Friends of Samford Arts. She and her husband are longtime members of Mountain Brook Baptist Church.
Glenn and Frances Slye Scholarship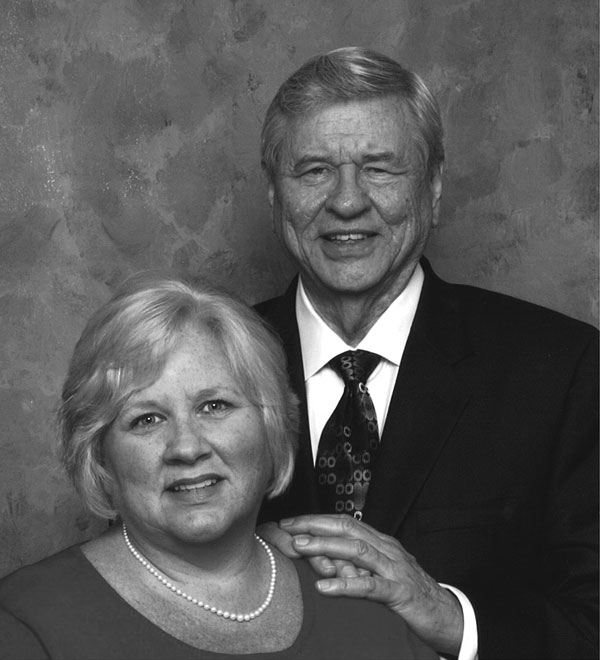 Glenn Slye and daughter Anne Anderson  
Established November 16, 2007
The Glenn and Frances Slye Scholarship was established following the death of Frances Slye. The endowment honors Michael F. Anderson, husband of the Slyes' only daughter, Anne, and father of their only grandchild, Kyle Evan Anderson.
Michael served his country as a chief warrant officer III in Operation Desert Storm. He was a special operations helicopter pilot whose duty was rescue missions inside the borders of Iraq. It was on one of these missions that his helicopter crashed and he lost his life.
Because of Michael's commitment to God, his country and his family, the scholarship will be given to Samford University undergraduate students enrolled in the Air Force ROTC program who demonstrate a Christian commitment in their lifestyle.
Rev. Glenn Slye is a 1957 graduate of Howard College. Both he and his wife have been longtime supporters of the auxiliary. It is his commitment to continue to contribute to the scholarship fund and, at his death, to add to it from his estate.
Samford University Auxiliary is honored to add this very meaningful scholarship to its mission of providing support to Samford University in nurturing students through learning in a Christian community.
Glenn is pictured here with his daughter, Ann Anderson.
Herman and Ruth Haas Scholarship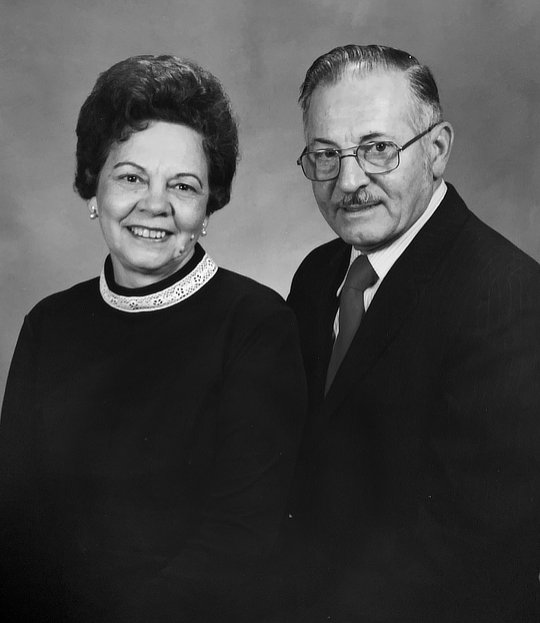 Herman and Ruth Haas  
Established 2001
The Herman and Ruth Haas Scholarship was established by their daughter, Marla Haas Corts, former first lady of Samford University, and her late husband, Thomas E. Corts, while he was president.
Herman Hass (1908–1995) was one of six children who grew up on a farm in Pennsylvania Dutch country near Allentown. As a youngster, he transported vegetables "to town" by horse and wagon to sell. After attending business college, he moved to Ashtabula, Ohio, to manage a Woolworth Department Store, known then as a five-and-dime store. There, he met and married in 1935 Ruth Johnson, who worked behind the lunch counter in the store. They were the parents of two children, Greg and Marla. Later, Herman worked in insurance and real estate.
Ruth Johnson Haas (1913–2000) was the daughter of Swedish immigrants and was raised in Ashtabula, Ohio, on Lake Erie. She delighted in caring for her family, was an excellent cook, and enjoyed sewing and a variety of handcrafts. After her son and daughter entered high school, she worked in retail in a local department store.
Of her parents, Marla said, "They were good, hardworking folks, devoted to family and the church, who provided well for their children, including a happy childhood and college educations."
Huffman Baptist Church Scholarship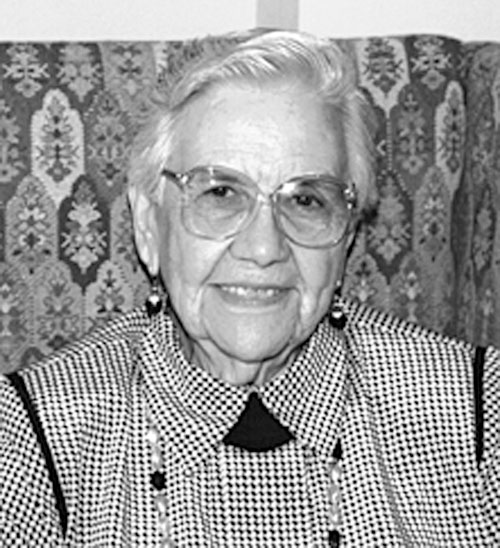 Martha Spain Gaskins  
Established 1999
Donor Martha Gaskins made this commitment to honor the staff and members of Huffman Baptist Church, as well as the faculty and students of Samford University and members and officers of the auxiliary. Gaskins' devotion to the education of young people inspired the gift; thus the scholarship is awarded to a student pursuing a degree in Samford's Orlean Bullard Beeson's School of Education and Professional Studies.
For 37 years, Martha was a dedicated servant in public education, including 28 years as a classroom teacher or principal, and nine years as a member of the Birmingham Board of Education (1981–1990). The Birmingham Board of Education named a school Martha Gaskins Middle School in her honor.
Martha began her career with the city in 1934 teaching art at Wylam Elementary School. Then she taught science at Norwood Elementary until 1935. She returned in 1944 and taught at Curry Elementary, Huffman Elementary and North Roebuck Elementary. In 1968, she was appointed principal of Going Elementary, where she remained until her retirement in 1973.
Martha's commitment to education is corollary to her service through PTA, church and community.
Martha and her late husband, Roy, had two children: a daughter, Wanda, who lives in South Carolina, and a son, Glenn, who lives in Mexico.
Soon to be 99 years of age, Martha lives near her daughter.
Jean and Pat Sullivan Scholarship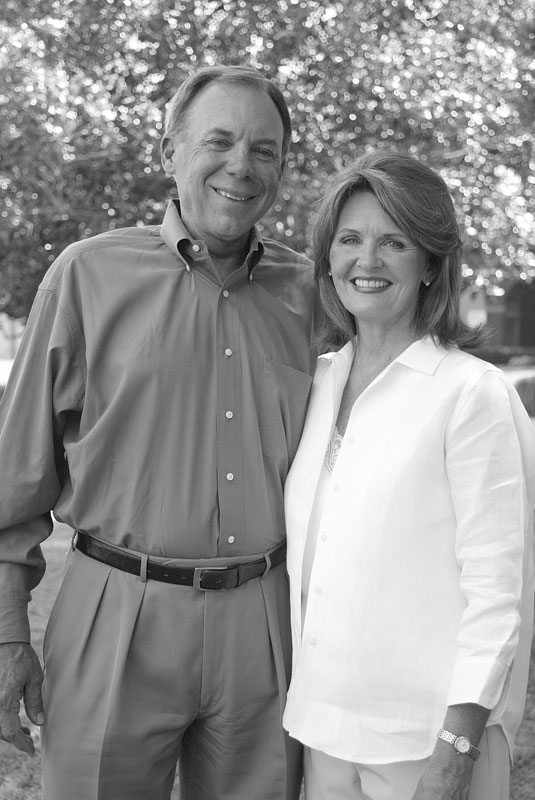 Jean and Pat Sullivan  
Established 2009
The Jean and Pat Sullivan Scholarship Fund was established through the efforts of the auxiliary and a generous anonymous benefactor "because of a deep appreciation for the Sullivans," and in memory of the donor's mother, "who taught him the significance of a generous spirit."
Pat, the 1971 Heisman Trophy winner while playing quarterback at Auburn University, was named the 35th head football coach at Samford in 2006. He came to Samford from the coaching staff at the University of Alabama at Birmingham. Earlier, he was head football coach at Texas Christian University from 1992 to 1997.
Born in 1950, Pat is a native of Birmingham and graduated from John Carroll High School. He earned the B.S. degree in business administration from Auburn in 1972 and received numerous honors as a football player, including SEC Player of the Year, Academic All-American and Academic All-SEC, SEC Most Valuable Player in 1970, Senior Bowl (1972) and Sugar Bowl (1972), and consensus All-American in 1970–1971.
Following college, Pat played professional football with the Atlanta Falcons, Washington Redskins and San Francisco 49ers. He is a member of the Alabama Sports Hall of Fame, the National Football Foundation Hall of Fame and the College Football Hall of Fame.
Pat's father, Jerry, played football at Howard College (now Samford) in 1949 and 1950.
Born in 1950, Jean is also a native of Birmingham. She graduated from Berry High School and Auburn University. A realtor, she worked for many years with Johnson, Rast and Hays.
Football player Mitch Waters '09 observed Jean in the stands during the first spring practice under Pat's coaching with a roster in hand. "She was learning us by name, making us her family," the student said. "We were as much her boys as we were Coach Sullivan's."
The Sullivans have three adult children: Kim Silliman, Tripp Pankey and Pat Sullivan.
Jeanna King Westmoreland Scholarship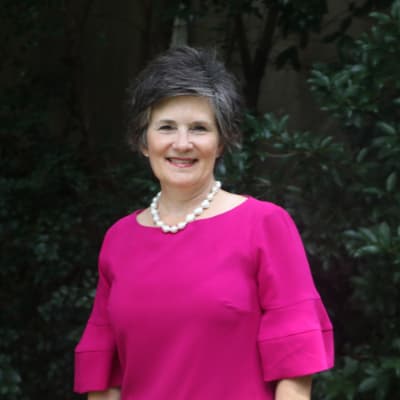 Jeanna King Westmoreland  
Established 2020
The Jeanna King Westmoreland Legacy League Scholarship was established to honor Jeanna for her 15 years of outstanding service as executive director of the organization and to continue the important work to which she dedicated her life. During her tenure from 2006-2021 Jeanna effectively led the Legacy League, formerly the Samford Auxiliary, through a time of incredible growth, including an increase in total endowment of nearly $4 million, the addition of 27 new endowed scholarships and the involvement of over 350 active volunteers annually. With her guidance, the organization built on its strong heritage, strengthened its community, developed new events and expanded its outreach. Jeanna's vision, dedication and commitment brought to the organization a new name and a mission sharply focused on providing transformational scholarships for students with significant financial need and challenging circumstances.
During her time as the Legacy League's executive director, Jeanna also served as Samford University's first lady while her husband, Andy, was Samford's 18th president. Together they graciously hosted thousands of people every year in the president's home and on campus and represented the university in a variety of settings locally, nationally and internationally. Jeanna's service to the university also included a role on the faculty teaching both undergraduate and graduate students. She was a member of the Orlean Beeson School of Education Dean's Executive Council and held leadership positions in numerous community organizations, including the Birmingham Women's Committee of 100, Cornerstone Schools of Alabama, United Ability and American Character Builders.
Prior to coming to Samford, the Westmorelands were at Ouachita Baptist University, their alma mater, where Andy was president. In addition to serving as Ouachita's first lady, Jeanna was dean of the School of Education and director of teacher education. She joined the Ouachita faculty in 1991 after 10 years as a public school teacher and administrator in Arkansas. From 2003-06 Jeanna served on the State of Arkansas Board of Education, including a term as chair.
Jeanna earned her undergraduate degree with highest honors from Ouachita and later earned both the master of education and doctor of education degrees from the University of Arkansas at Little Rock. Her undergraduate education was made possible by generous scholarships, and Jeanna has worked tirelessly her entire adult life to bless others as she was blessed. Her commitment to education spans multiple decades and has changed the lives of thousands of students. Through this endowed scholarship bearing her name, Jeanna's impact will continue throughout her lifetime and beyond.
Julia T. Barron Scholarship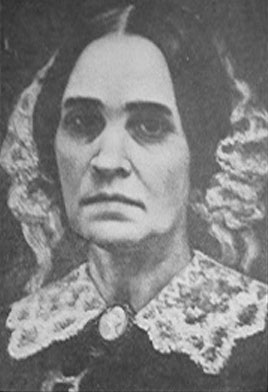 Julia T. Barron  
Established 1995
Julia Tarrant Barron (1805–1890) was a wealthy, public-spirited widow residing in the flourishing antebellum town of Marion, Ala., in the mid-1900s. She was one of the founders of Howard College, now Samford University (1841), Judson College (1838) and The Alabama Baptist (1843). Samford University Auxiliary named a scholarship in her honor for a lifetime of generous support of Christian education.
Julia was a member of historic Siloam Baptist Church. In fact, she donated the land on which the church was built. When Dr. and Mrs. Milo P. Jewett, the new president of Judson Female Institute, arrived in Marion, they were guests of Julia. She also paid the rent for more than a year on the first building erected on the new Howard College campus. Her son, John Thomas, was the first collegiate graduate of the college in 1846.
According to the Rev. James H. DeVotie, Julia's pastor, she gave the first donation ($4000) to Howard College and was one of four individuals who financed the publication of The Alabama Baptist when it was begun in 1843.
Widowed at age 29 in 1838, Julia gave of her means throughout her lifetime, but at her death, she had little left. According to her pastor, William H. McIntosh, "It may be truthfully said that her purse was the Lord's, and she held all that she possessed in trust."
Her influence in Christian higher education has crossed time, space and generations. As a result, she was inducted into the Alabama's Women's Hall of Fame in 1991.
Julie Taylor Scholarship
Established 2022
The Julie Taylor Scholarship was established to honor Julie for her commitments to serving Samford University as first lady and executive director of Legacy League.
Julie has demonstrated a lifelong passion for learning and Christ-centered education. As a former high school science teacher, she has a heart for young people and their educational success. Through her subsequent education in educational psychology, Julie understands that students of promise have learning differences, and she supports Samford's efforts to serve students regardless of background, experience or economic status. Julie has a particular passion for helping students with significant financial need gain access to the unique benefits of a Samford education. Her calling to support students with challenging life circumstances is evident in her God-honoring commitment to the mission of the Legacy League. A wise and effective leader, Julie serves faithfully, humbly and tirelessly.
Julie and her husband, President Beck A. Taylor, welcome thousands of guests to the president's home each year. Julie can often be found supporting students and faculty at various campus events, such as scholarship fairs, research presentations, music and theatre productions and athletic events. She also enjoys meeting with alumni, donors and friends who are making an impact at Samford.
Julie has served on a variety of community boards and organizations, including 11 years as first lady and special assistant to the board of trustees at Whitworth University in Spokane, Washington; Big Table; Camp Spalding; Antiquarian Society of Birmingham; and the Women's Committee of 100 in Birmingham.
Julie received her bachelor's degree in education with a specialization in biology and her master's degree in educational psychology from Baylor University in Waco, Texas. She then spent several years teaching high school science in public schools and coaching high school girls' soccer. Julie and Beck have three children: Zach, Lauren and Chloe. Julie enjoys running, reading and traveling.
Through this endowed Legacy League scholarship in her name, Julie's investments of faithful service to others will make life-changing impact on students during her lifetime and beyond.
Legacy League Adoption Scholarship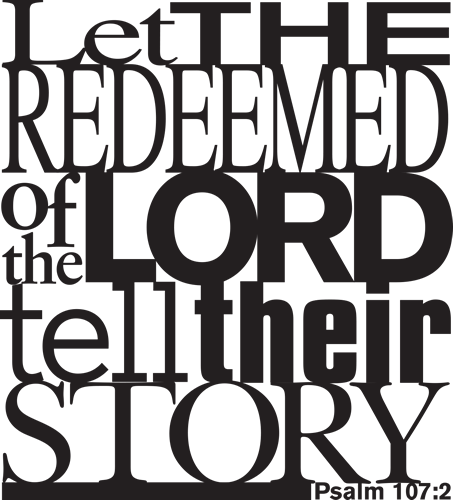 Established 2013
The Legacy League Adoption Scholarship helps make a Samford University education available for students who have been adopted or in foster care. An instrument for monumental change in the lives of students with challenging family backgrounds and significant financial need, it provides them with hope, encouragement and the opportunity for a brighter future and a successful adulthood.
Additionally, the Legacy League Adoption Scholarship recognizes the legacy created in the lives of people who are adopted or received foster care and those who love them.
This endowment was created through the generous contributions of more than 240 Legacy League members and friends as well as proceeds from 2012-13 Legacy League events, including the inaugural Sunset 5K for Scholarships, the Christmas Home Tour, the Scholarship Luncheon with Karen Kingsbury and the Scholarship Gala with Sean Tuohy.
Legacy League Education Centennial Scholarship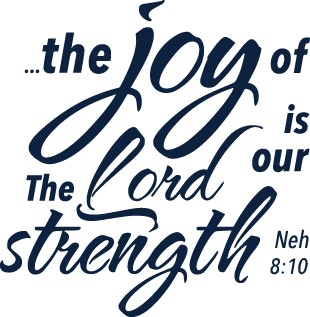 Established 2015
In 2015, Samford University celebrated a milestone -- 100 years of teacher education. Recognizing that the tutelage and care of teachers profoundly impacts the lives of their students, the Legacy League created the Centennial Scholarship to provide financial assistance for young people pursuing a career in education. This scholarship will help students with a calling to teach obtain the training they need to educate the next generation. Like all Legacy League funds, this scholarship will provide financial assistance for students with significant financial need and challenging circumstances.
The Legacy League Education Centennial Scholarship was established through the generous contributions of more than 300 donors, including Legacy League members and friends, as well as proceeds from 2014-15 events including the Sunset 5K, the Christmas Home Tour, the Scholarship Luncheon featuring Anita Renfroe, and "An Evening with David Phelps," our 7th Annual Scholarship Celebration.
Legacy League Moffett & Sanders School of Nursing Centennial Scholarship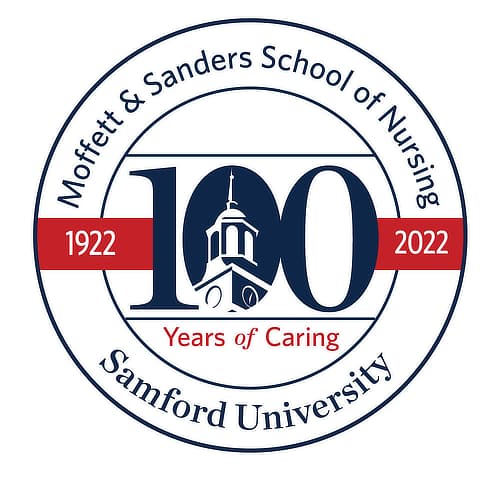 Established 2022
In 2022 Samford University celebrated the 100th anniversary of the Moffett & Sanders School of Nursing, which was founded as Birmingham Baptist Hospital School of Nursing in 1922 to meet a desperate need for skilled practitioners. The school was renamed Ida V. Moffett School of Nursing in 1968 and moved to Samford University in 1973. The monumental contributions of former dean Dr. Nena Sanders were recognized in 2020, when the school was renamed Moffett & Sanders School of Nursing. With foundational pillars of excellence, compassion, caring and service, based on Mrs. Moffett's vision and passion, the school now offers baccalaureate and doctoral degrees. It has been designated a Center of Excellence by the National League for Nursing three times and is recognized as a national leader in nursing education. More than 7000 Moffett & Sanders nurses are impacting the lives of others.
This scholarship, commemorating the 100th anniversary of the school's founding, was established to help aspiring nursing students who have significant financial need and challenging life circumstances. It will help enable them to receive a quality education in a Christian environment and prepare them to provide exceptional, compassionate, patient-centered care in a world that continues to desperately need skilled nurses.
Legacy League Scholarship Fund
The Legacy League Scholarship Fund helps make it possible for students with significant financial need and challenging circumstances to attend Samford University. Homelessness, inner city violence, the death or disability of a parent, disabled siblings, job losses and foster care are among the obstacles Legacy League scholarship recipients have faced. Your support of this fund will enable a growing number of young people who have faced these and other challenges to experience the unique benefits of a Samford University education.
Legacy League School of the Arts Centennial Scholarship
In celebration of 100 years of Samford Arts, the Legacy League collaborated with the School of the Arts to create the Legacy League School of the Arts Centennial Scholarship. This fund provides financial assistance for students with significant financial need and challenging circumstances who are pursuing a degree in the Arts.
Samford Arts have a rich tradition, and innovative programs are shaping students to use their talents to influence the world and share the love of Christ through their gifts. Samford music has profoundly impacted music education, the church and performance stages with alumni serving as teachers, ministers, performers and leaders in the music industry around the world. Former drama students have won the highest of honors in their industry and earned distinction through their service to others. Graduates of Samford art and design programs inspire with incredible beauty and the highest professional standards.
The Legacy League School of the Arts Centennial Scholarship was created through the generous contributions of more than 300 Legacy League members and friends and the proceeds from 2015-16 events. The year's four successful fundraisers (Centennial Celebration Concert, Christmas Home Tour & Holiday Gift Market, Scholarship Luncheon featuring Kelly Minter and On the Town with Samford's Legacy League, our 8th Annual Scholarship Gala Celebration) attracted large audiences, helping raise over $135,000 for this endowed fund.
Legacy League Vision Scholarship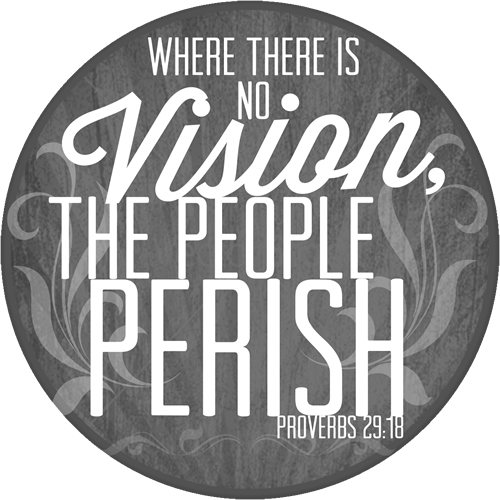 Established 2014
The Legacy League Vision Scholarship was established through the gifts of more than 200 individuals and businesses who share the organization's vision for "making a difference in the lives of students through need-based scholarships." The commitment to that vision was also evident in the tireless work of over 200 volunteers who planned and executed the year's four successful fundraisers. Those events, as well as the 2013-14 programs, featured visionary speakers who are being used by the Lord to do His work in a variety of unique ways.
At the annual Scholarship Luncheon, Jennifer Rothschild, author of Lessons I Learned in the Dark, shared how the Lord has used her loss of physical sight to teach her about His strength, faithfulness and abiding presence. During the Scholarship Gala Celebration, the audience marveled as Christian illusionist Curt Anderson made a Ferrari disappear and performed other amazing sleights-of-hand while imparting the message of the Gospel. Throughout the year, Legacy League scholarship recipients conveyed the very real impact of the scholarship funds they have received. The Vision Scholarship will make it possible for more students with significant financial needs and challenging circumstances to benefit from a life-changing Samford education.
Legacy Scholarship
Established 2012
The Legacy Scholarship honors those who have made a difference in the lives of others and commemorates the new name of the organization previously known as the Samford University Auxiliary. This newly endowed fund will provide life-changing scholarships for deserving students who could otherwise not afford the Samford experience.
From the time Howard College was founded in 1841, women have played an important role in the growth and development of what is now Samford University. Julia Tarrant Barron, a wealthy resident of Marion, Alabama, is credited with a variety of contributions including donating the land for the original campus. The role of women in promoting the interests of the institution was formalized in 1902 when President Montague wrote to the Baptist women of Alabama for support. His appeal was met with the founding of the Howard College Co-operative Association, the object of which was to "cooperate with the board of trustees and president of the college in raising funds for the endowment and better equipment of the university." Dues were established at one dollar, and 32 members enlisted. In a letter to the Baptist women of Alabama, President Montague listed the needs of the college: "the grounds must be made more attractive; a dormitory must be built; endowment is a burning necessity; we must have at no distant day 200, then 300 students...and who can bring all this work a larger interest, a higher spirit and results more far-reaching than the Christian women of Alabama?"
Successful projects carried out by missionary societies of several denominations created the momentum for the formal founding of the Howard College Auxiliary in 1925. Sixteen women met at the Tutwiler Hotel to draft the constitution of the new organization that adopted as its purpose "the promotion and development of Howard College." The following years saw the completion of numerous Auxiliary projects. From landscaping to furnishings, from playground equipment to hymnals, the Auxiliary helped meet the needs of Howard College, and later Samford University, in a multitude of ways.
In 1988, the Auxiliary took a bold new step—the creation of a scholarship endowment. Since its inception, the endowment has increased significantly through investments and the addition of new scholarships, including the Legacy Scholarship. Funds from the endowment have helped provide the Samford experience to an ever-growing number of deserving young people with financial need. Its impact will continue for perpetuity.
In October 2011, the officers of the Samford University Auxiliary unveiled a new name-- Legacy League, an Auxiliary of Samford University. The name was adopted in recognition of the long and distinguished history of support of our university by women—a legacy that lives on in the material improvements to the campus, but more importantly through the lives of students who receive scholarships. In addition to honoring the past, the new name challenges current members and friends to create their own legacies for future generations through the addition of endowed scholarships, helping students attend Samford University well beyond our lifetimes.
Leslie Parkman Roe Scholarship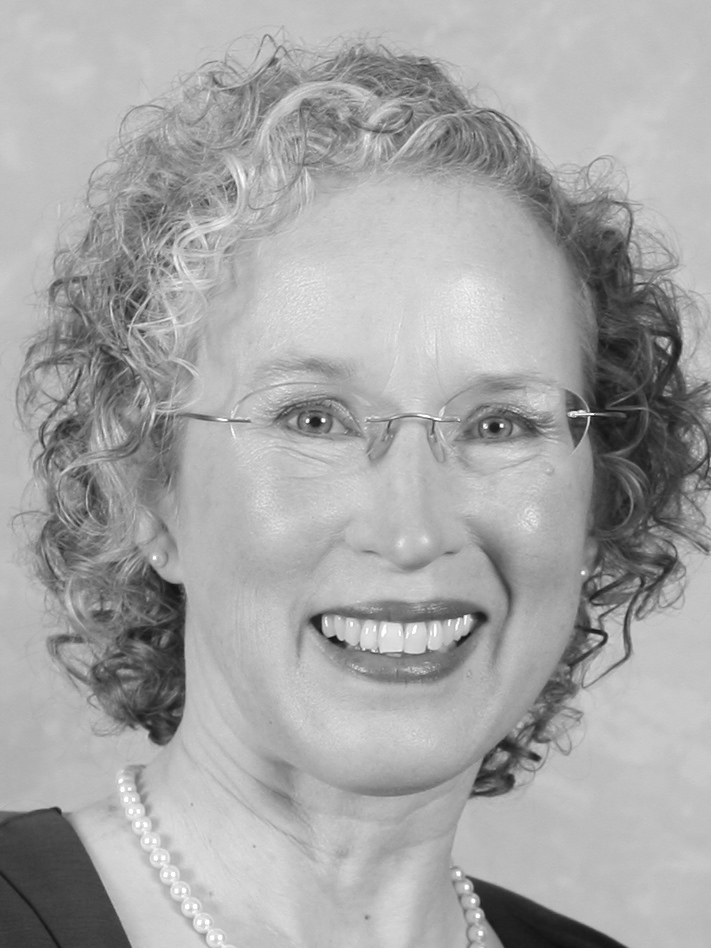 Leslie Parkman Roe  
Established 2011
The Leslie Parkman Roe Scholarship for Missionary Dependents was established by an anonymous donor in appreciation for the impact that Leslie had on the donor through their years as students at Samford and beyond. Legacy League members, friends of Samford University and others are invited to participate through their gifts.
After graduating from Samford with an A.D. in nursing and a B.S. in biology, Leslie earned her M.D. from the University of Alabama School of Medicine and completed her internship in internal medicine there. She lives in Virginia and is married to Brian Roe.They are the parents of three children.
Through the years, Leslie has ministered to many: hospice care to terminally ill women, a home away from home to college students, hospitality to Chinese delegates, encouragement to homeschool families, food pantry help to the poor, sewing locations through her sewing business, teaching Bible studies and playing the piano.
This scholarship was established to aid other MKs with their Samford education.
Lizzie Campbell Brown Teacher Education Scholarship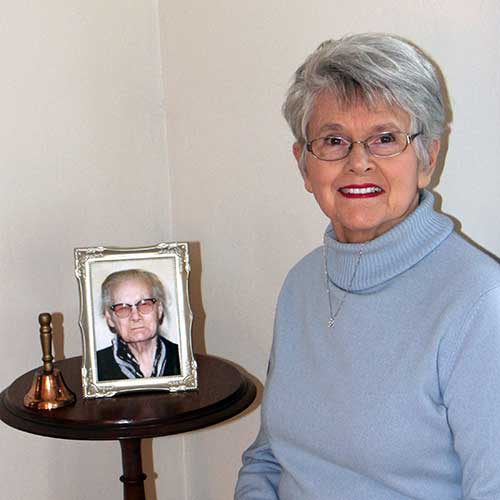 Lizzie Campbell Brown
Established 2019
Carolyn Hooper Bryant, B.S. 1971, well remembers the motto of her maternal grandmother, Lizzie Campbell Brown, who firmly believed, "The one thing that no one can take away from you is your education." Valuing her own education and spending nearly 30 years as a classroom teacher, Carolyn established this scholarship to assist students majoring in early childhood/elementary education.
Mattie Elizabeth (Lizzie) Campbell was born in 1884 in Birchwood, Tennessee. She completed a sixth-grade education in a one-room schoolhouse where her mother was the teacher. As a young woman, Lizzie met and later married John Franklin (Johnnie) Brown, who coincidentally was in the same first grade class as Lizzie. Born to them in 1914 was daughter Sallie Jane Brown.
After living with relatives and saving money for years, the Browns purchased a 60-acre farm in Cleveland, Tennessee in midst of the Great Depression. Both Johnnie and Lizzie were hard-working, "salt-of-the-earth" folks who were devoted to their God, family, community, and education. Committed to tithing, they were still able to save enough money to send their daughter Sallie to business school in Chattanooga.
Johnnie and Lizzie Brown continued to farm the land until Johnnie's death in 1959 when Lizzie moved into the home of her daughter Sallie, son-in-law Marvin B. Hooper, and granddaughter Carolyn. With her kind spirit and her love of God, Lizzie shared a keen interest in Carolyn's school and extracurricular activities. Lizzie always believed that one day Carolyn would become a teacher.
In order to send Carolyn to Samford University, her parents sold timber from their farm. Carolyn also received monthly gifts from her grandmother, Lizzie, who always tithed first from her $42 social security check then sent $4 to Carolyn along with a long letter of encouragement.
After graduating from Samford, Carolyn completed her master's degree in early childhood education from George Peabody College for Teachers (now Vanderbilt University) in 1972 and began teaching. In Lizzie's journaling, she expressed her pride about Carolyn teaching the "little ones." Carolyn went on to teach in public school early childhood education for almost three decades.
Lottie Apperson Jacks Scholarship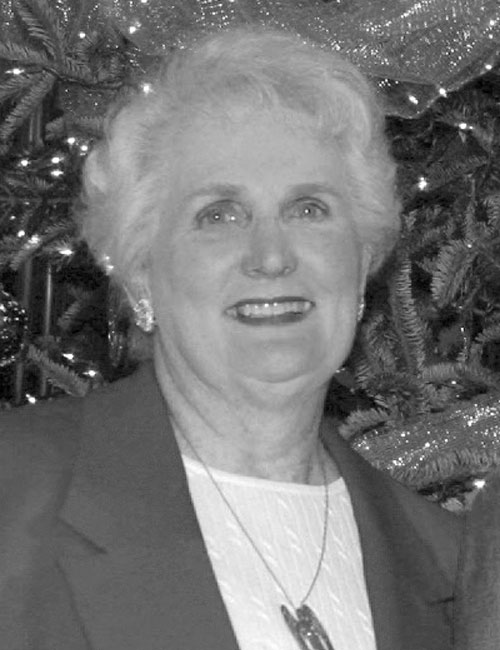 Lottie Apperson Jacks  
Established August 6, 2002
Herself a scholarship winner, Lottie Apperson Jacks was honored with a scholarship in her name by her daughter, Nancy, and son-in-law, Harry B. "Buck" Brock III. Harry established the scholarship during his mother-in-law's term as auxiliary president because of her "deep passion for the auxiliary and its mission. She understands volunteer leadership, and its importance to the mission of the auxiliary and to the passion of others involved in supporting Samford University."
It's a family thing as well. In 1995, to celebrate the 100th birthday of her mother, Amelia Perry Apperson, Lottie and her family established and endowed an auxiliary scholarship in her mother's name.
Lottie was born in 1930 in the western section of Birmingham. She graduated from Jones Valley High School and was active in First Baptist Church of Birmingham. In fact, she was one of the first recipients of a scholarship to Howard College (now Samford University) established by the church. She was married to the late William Russell Jacks, and they have four children and seven grandchildren.
Lottie attended Samford University and majored in biology. Many years later, she returned to Samford to complete her degree, graduating in May 2016 at the age of 85. For more than 35 years, she served as a registered medical laboratory technician with Simon Williamson Clinic in Birmingham. After her retirement, she became interested in writing and took courses in creative writing at the University of Alabama and Beeson Divinity School. This avocation led to the publication of articles in Open Windows and Mature Living magazines, and a novel about her mother.
Known for her love and vision for missions, Lottie led Vestavia Hills Baptist Church to build a mission in Los Mochis, Mexico. The mission has a church, a pavilion with kitchen and restrooms, and a playground. She has traveled with the team to Los Mochis to meet the people and to view the land on which a medical clinic will be built when funds are available. "The mission is doing wonders for the people in that very poor section of Los Machis," she said.
Lottie's passion continues to be with Samford University and the auxiliary. She served for two years as auxiliary president and continues to be active in the organization.
Margaret Pate Putman Scholarship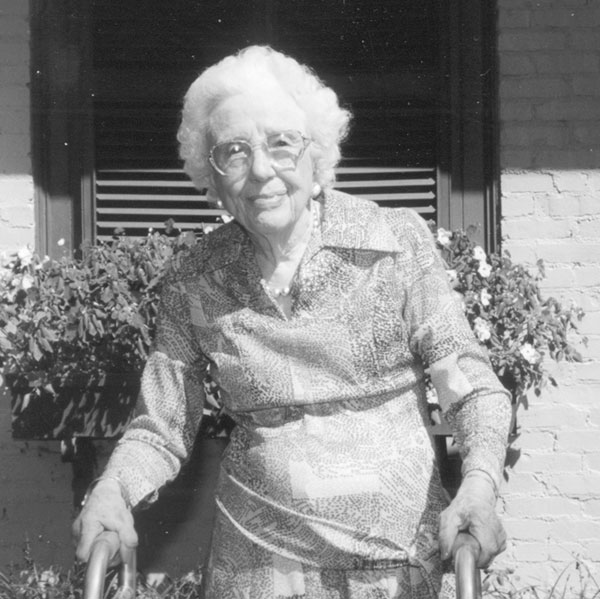 Margaret Pate Putman  
Established September 1988
Margaret Pate Putman's parents moved to the East Lake area of Birmingham from Goodwater, Alabama, before the Great Depression with plans for their children to attend Howard College (now Samford University). For most of Margaret's childhood, students from the college lived as boarders in their home, and she became friends with many of them.
Margaret attended Barrett Grammar School and graduated from Woodlawn High School before she graduated from Howard with an A.B. degree in 1929, and later a master's degree in the last graduating class on the East Lake campus in 1957.
Her family attended Ruhama Baptist Church, which was next door to their home and known as the college church for Howard students. At an early age, she made a public profession of faith in Christ there, attended "Sunbeams" and was always in Sunday school. She later became the nine-year-old Sunday school teacher.
When Ruhama moved to its 79th Street building, Margaret and her 9-year-old girls' class joined the entire congregation to march in the street "in one big body." Later, she became a student at Howard and decided it was time to attend the college department.
"Ruhama Church was good to me," Margaret said. She taught or was a leader in the Young People's Sunday School Department for about 40 years.
Upon graduating from Howard in 1929, she began teaching at Leeds Elementary School, where she worked until retirement.
When she established the auxiliary scholarship in September 1988, Margaret wrote: "I hope the small way I have been able to help some students will encourage and strengthen them to be fine Christian persons throughout their life."
Margaret died on April 11, 1999.
Marla Haas Corts Scholarship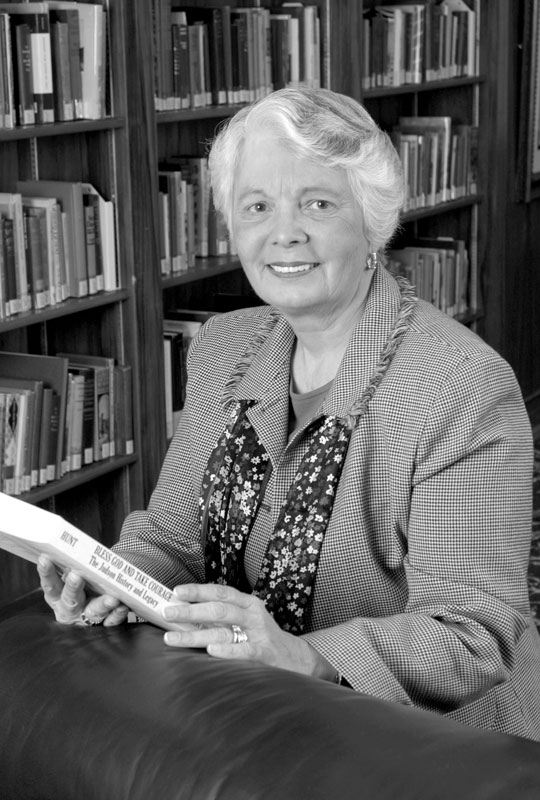 Marla Haas Corts  
Established 2006
The Samford University Auxiliary, now the Legacy League, established the Marla Haas Corts Scholarship in 2006 to honor her longtime service as the organization's executive director and to serve as a perpetual reminder of her commitment to scholarship and the auxiliary. She served in this position for more than 20 years while her late husband, Dr. Thomas E. Corts, served as president of Samford. They retired in 2006.
Born in 1941, Marla grew up in Ashtabula, Ohio, attended Columbia Bible College for two years (1959–61), and then Houghton College in New York, where she graduated in 1963 with a major in English and a minor in secondary education. She taught high school English briefly and then married her high school sweetheart in 1964. In 1974, she earned a nursing degree and worked part time at a hospital in Wingate, North Carolina, while her husband was president of Wingate College (now Wingate University).
As Samford's first lady from 1983 to 2006, she also served as executive director of the auxiliary. During that time, the organization grew significantly in membership to more than 1,500, and the endowment grew to more than $1 million. Additionally, the major emphasis of the auxiliary became raising funds for endowed scholarships.
Of particular note is the Marla Haas Corts Missionary Biography Collection in Samford's University Libraries. The collection, which contains more than 1,400 volumes about foreign missionaries, was established by family and friends to commemorate Marla's longtime interest in missions. She has visited mission points throughout the world and was instrumental in establishing a village school in Liberia, which is named in her honor.
In addition to her busy role as first lady, she was devoted to her husband and family, which includes daughters Jennifer and Rachel (Wachter), and son, Chris, along with eight grandchildren.
In 2011, Orlean Beeson School of Education launched the annual Tom and Marla Corts Distinguished Authors series in their honor. Marla was awarded the Lolla Wurtelle Wright Award in 2016 for her years of dedicated service and commitment to the Legacy League.
Marla is a longtime member of Brookwood Baptist Church, where she has served on various committees, taught a ladies Bible study and served as a deacon.
The Mothers' Fund Scholarship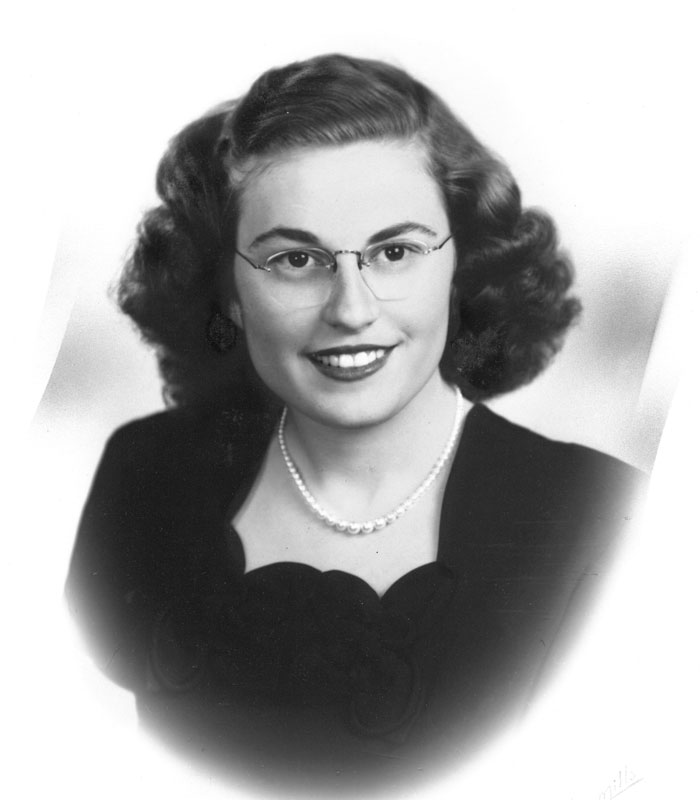 Belva Dozier Owen  
Established 2010
Belva Dozier Owen dreamed of going to Howard College and then serving on a foreign mission field. When she graduated from high school, however, her family had no money for further education, so she went to work. Later, she married and had two daughters in whom she instilled a love of God and education.
When her husband abandoned her, Belva worked hard to provide for her children. She sacrificed to make sure they had what they needed while she did without. She determined that they would have the educational opportunities she missed.
She passed on to her oldest daughter, Karon, a love of Samford University, and prayed for resources so that Karon could attend. Through several generous scholarships, Karon was able to attend Samford.
Belva never lost her love of missions. Although she was not able to travel to foreign lands, her mission field came to her. She began the Girls' Auxiliary program at her church to educate girls about missions. She corresponded with several missionaries and prayed for them daily. She reached out to people who moved into her neighborhood, became their friend or "adopted mother," and always involved them in church.
When the end of the Vietnam War brought refugees to Montgomery, Alabama, Belva taught them English and helped them adjust to life in America. Her commitment to their families went beyond her role of English teacher; she helped them navigate the process of buying homes, welcomed them into her own home and shared with them the good news of Jesus Christ.
This scholarship recognizes not only Belva's sacrifices to send her daughters to college, but the sacrifices made by other mothers committed to providing their children a college education.
Myra Gravlee Grady and Odell F. Grady Memorial Scholarship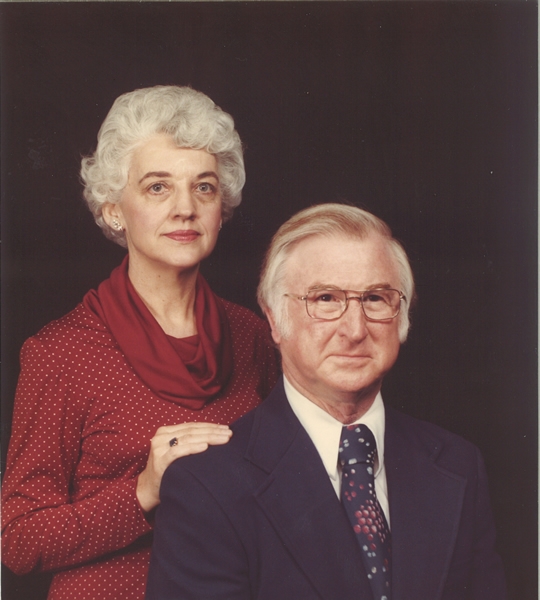 Myra Gravlee Grady and Odell F. Grady
Established 2016
Through their generous bequest and estate gift, the Gradys' commitment to education endures with the creation of the Myra Gravlee Grady and Odell F. Grady Memorial Scholarship. This scholarship honoring their memories will provide financial assistance for students who could otherwise not afford a university education, ensuring that the Gradys' legacy of life-changing work continues.
For decades, Myra and Odell Grady, both graduates of Howard College (now Samford University), made a difference to countless young people in Alabama classrooms. They both earned master's degrees from the University of Alabama where Dr. Grady also earned her doctorate of education. An active member of the Samford University Auxiliary (now Legacy League) and a member of the Executive Committee, Dr. Myra Grady taught at the elementary, high school and college levels. She later served with the State of Alabama as an education specialist and consultant. Mr. Odell Grady, a WWII veteran, was a teacher and then an elementary school principal. Once honored as a teacher of the year, he worked for the Alabama Department of Education as a consultant before his retirement.
Residents of Trussville, Alabama, the Gradys were members of Deerfoot Baptist Church upon their deaths, though they were formerly long-time members of Ruhama Baptist Church.
Paula Burgess Gossett Legacy League Scholarship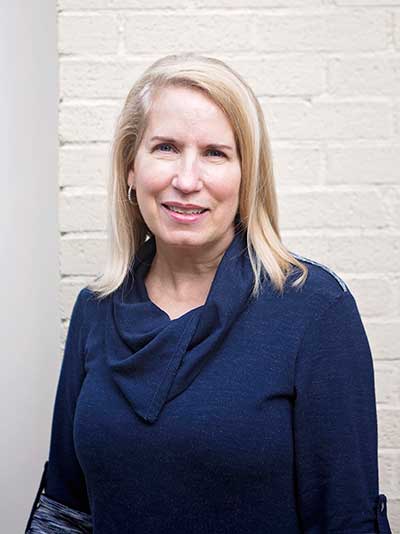 Established 2019
Paula Burgess Gossett joined the Legacy League (then the Samford Auxiliary) in 2009 following an invitation from Mrs. Elouise Williams, whom she met at a Samford alumni function.  Believing deeply that she was to be a "doer of the Word and not merely a hearer" (James 1:22), Paula saw an opportunity to serve and quickly took particular interest in the organization's scholarship recipients.
As a single mother for 12 years, Paula understood the struggles and hardships of raising two daughters by herself and trying to plan financially for their college educations.  With her strong faith in the Lord and multiple scholarships, both academic and needs-based, being awarded to her daughters, Paula's prayers were answered as both were able to attend college, graduating with honors.  This life experience fueled her desire to help other aspiring students with the ability and desire to attend Samford University, but who, because of challenging circumstances and financial hardships, needed a "blessing" from an organization like the Legacy League, to help make their dreams a reality.
Paula lovingly served for eight years in various roles supporting the Legacy League's scholarship recipients, including Vice President for Student Scholarship and Support. She continues to serve in other capacities within the organization and constantly invites others to join and serve as well.
Paula was a 2018 Vulcan Award nominee, based on her service with the Springville Community Mission, where she was instrumental in helping open a thrift store and start a "back-pack" food ministry in the Springville, Alabama schools.  She also serves on the board of directors of Leadership St. Clair, the Springville Cemetery Association and the City of Springville Strategic Planning Advisory Team.  Paula served on the Administrative Board at the Springville First United Methodist Church and is a long-time member of their Chancel Choir.   
Paula and her husband, Kerry, a graduate of Samford's Ida V. Moffett School of Nursing Class of 1973 and the Samford School of Nurse Anesthesia Class of 1982, live in Springville, Alabama.  They have three terrific children, Jessica, Stephanie and Matt, and six wonderful grandchildren, Caroline, William, A. J., Sadie, Wyatt and Sam.
"Keep a clear eye toward life's end.  Do not forget your purpose and destiny as God's creature.  What you are in His sight is what you are and nothing more.  Remember that when you leave this earth, you can take nothing you have received…but only what you have given; a full heart enriched by honest service, love, sacrifice and courage."  -- St. Francis
Robert R. Meyer Foundation Scholarship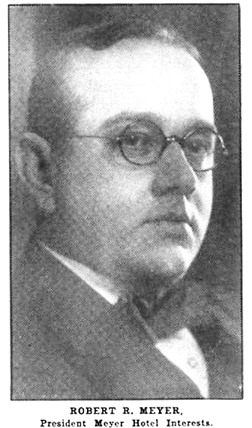 Established 2020
Robert R. Meyer, born in 1882 , was a man who had great vision and a deep commitment to his community. A successful hotel owner, Mr. Meyer established the Robert R. Meyer Foundation in 1942 with a desire to benefit the inhabitants of Birmingham and its vicinity. It was funded in the 1950s with $2.5 million, and in 2020 the foundation was valued at approximately $47 million. To date, over $70 million has been granted for charitable purposes, including a generous gift to endow this Legacy League scholarship.
In awarding grant requests made to the Robert R. Meyer Foundation, the Committee and Trustee, Regions Bank, adhere to Mr. Meyer's desire "to promote or improve the health or the educational, moral, intellectual and physical welfare of the inhabitants of the community." The foundation has supported numerous local institutions, including Samford University, Southern Research, Birmingham Botanical Gardens, the Birmingham Zoo and the Meyer Planetarium at Birmingham Southern College.
Pursuant to the Trust Agreement, the Trustee, takes recommendations from a committee of four persons, two appointed by Regions Bank, one appointed by the Chief Judge of the U.S. District Court for the Northern District of Alabama, and one appointed by the Judge of Probate of Jefferson County. Current committee members are Raymond Harbert, Judge Sharon Blackburn, Judge Anna Manasco and John Haley. The Committee meets twice a year to consider grant requests. "The impact of Mr. Meyer's generosity on our community is truly remarkable," said Marcie Braswell, Regions Bank Senior Vice President and Head of Endowments and Foundations. "We are excited about the new Robert R. Meyer Foundation Legacy League Scholarship and the life-changing opportunities it will provide for students who need assistance."
Over 100 years prior to the creation of the Robert R. Meyer Foundation Legacy League Scholarship, Mr. Meyer owned his first hotel, The Metropolitan, in Birmingham. He also owned hotels in Jacksonville, Knoxville, Baltimore, Nashville and Raleigh, and was on the boards of the Waldorf Astoria and Governor Clinton Hotels in New York City. He served on numerous local boards of directors. Thanks to his foresight and generosity, his impact continues to be felt years beyond his passing.
Ruhama Baptist Church Scholarship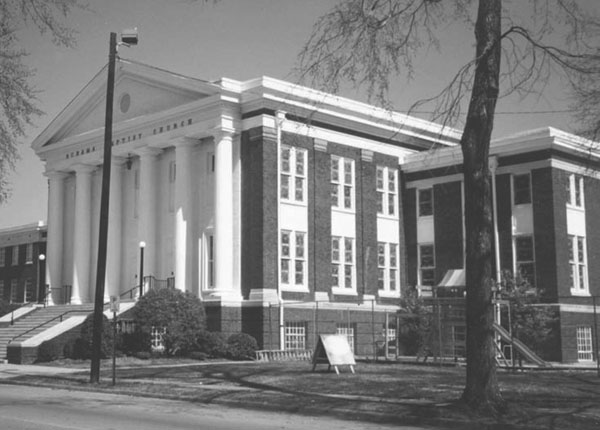 Established 1989
Ruhama Baptist Church was organized March 27, 1819, by pioneer settlers in Ruhama Valley in the Territory of Alabama. The valley is now known as East Lake Community. Ruhama was organized nine months before the territory was admitted to the Union as the 22nd state, and 51 years before the city of Birmingham came into existence. Leaders in Ruhama became leaders in the Canaan Association and the Alabama Baptist State Convention. The church grew strong and influential.
Howard College, now Samford University, relocated from Marion, Ala., in 1887 to East Lake near the church. The two Baptist institutions were destined to be closely associated for 70 years, each nurturing the other, each steeped in strict Baptist principles. The college staff provided strong leadership for the church, and the church provided spiritual support for students and faculty.
The church became a practice field for students. Various departments in the church frequently called on talented students to speak, preach, teach and perform musical renditions for special church programs.
Today, professionals throughout the world claim both Ruhama Church and Howard College as strong influences in their lives. Missionaries, pastors, musicians, teachers and businesspeople are among those most likely to claim these two institutions as motivating forces in their careers.
Howard College relocated in 1957 to the present site in Homewood, Ala. It soon reached university status and was renamed Samford University.
Due to socioeconomic changes in the community, Ruhama Church declined and merged with First Baptist Church of Irondale. The last service at Ruhama was Dec. 2, 2001. Greater Emmanuel Temple Holiness Church bought Ruhama's building and began worship services there Dec. 9, 2001.
As a legacy, the church made an endowment to Samford University to provide scholarships in the future for worthy students.
Ruth Edwards Merz Scholarship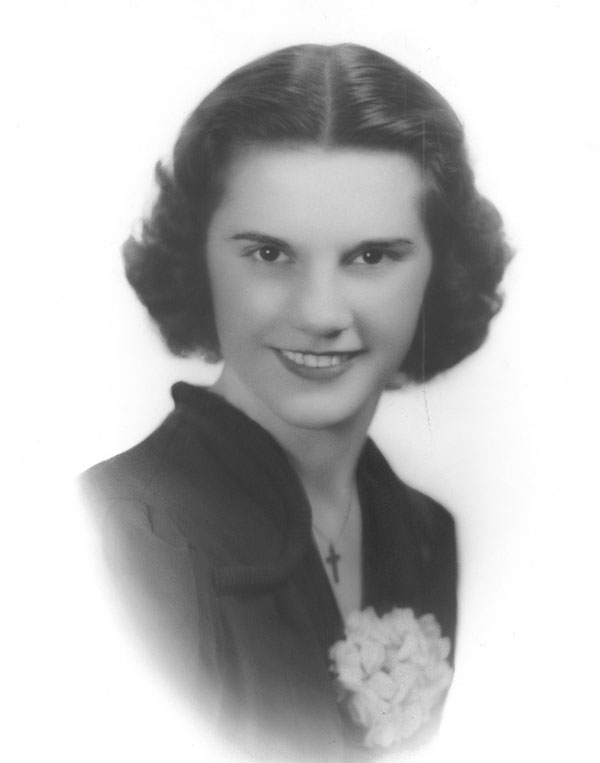 Ruth Edwards Merz  
Established 2010
Ruth Edwards Merz was born in 1919 and grew up in Philadelphia, Pa., in the midst of the Great Depression. Her father died when she was two, leaving her mother with three children to support. So they would not lose their tiny row house, they took in boarders, cramming the family into one small room.
Despite these conditions, Ruth was outgoing and excelled in school. She graduated from high school at age 16, but because of her family's financial situation, a college education was not possible.
Ruth met her future husband in high school. After their wedding, she continued working so that her husband could earn his college degree in night school. He was the first of many whom she financially and emotionally supported to earn a college education.
Ruth and her husband struggled and sacrificed so that their three children could all complete college and graduate schools. Ruth wanted them to have the many advantages that an advanced education brings.
Ruth was also fully committed to her church. She ministered to the poor and was involved with youth activities. She was a positive and loving mentor to neighborhood children. Even as adults, many continued to keep in touch with her, saying that her affirmation of them as valuable people made a difference in their lives. She encouraged them all to work hard and to get a good education.
In 2002, Ruth's funeral was attended by a broad spectrum of the community—people of multiple faiths, ethnicities, age and social standing. She had cared for them all. Most importantly, they all knew she was sincere in her love for them and their education.
This scholarship is dedicated to her memory and provides continuing financial support in her honor.
Samford's 175th Anniversary Legacy League Scholarship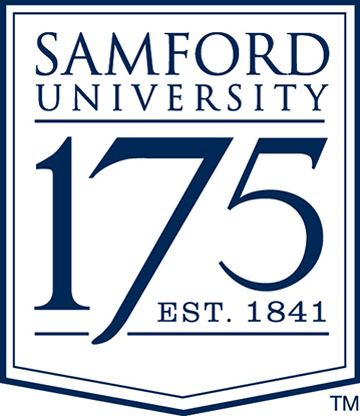 Established 2017
In December of 1841 Howard College, a new school for young men, was founded in Marion, Alabama. Named for British prison reformer John Howard, the college opened with a class of nine students under the leadership of 26-year-old Samuel Sterling Sherman on Jan. 3, 1842. One hundred and seventy-five years and two locations later, Samford University in Homewood, Alabama, is home to more than 5,000 students and one of the region's top universities.
In grateful appreciation for all those who helped ensure that Samford survived and thrived through her first 175 years, the Legacy League established this scholarship to provide financial assistance for students with significant financial need and challenging circumstances. This scholarship honors the sacrifices God's people have made for this beloved institution, helping it survive two fires, war and economic depression and making it accessible to young people who could otherwise not afford it.
Samford's 175th Anniversary Legacy League Scholarship was created through the generous contributions of more than 400 Legacy League members and friends and the proceeds from 2016-17 fundraising events. The year's events included the Christmas Home Tour & Holiday Gift Market, the Scholarship Luncheon featuring Melanie Shankle, the Laura Story concert and the Scholarship Celebration with the Annie Moses Band. In its inaugural year, the Junior Board Committee contributed to this scholarship through its calligraphy workshop, an event with a style consultant and two restaurant fundraisers.
Walker Ministry Scholarship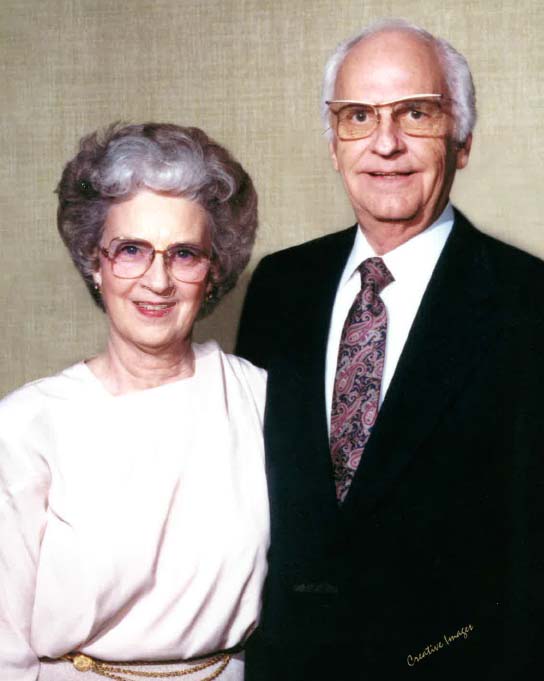 Martha Lou and Gerald Walker  
Established 2012
The Walker Ministry Scholarship was established to honor Dr. Gerald and Mrs. Martha Lou Fagan Walker and their families who attended Howard College/Samford University. More than 20 individuals from the Fagan and Walker families attended Howard College/Samford University, spanning three generations.
While a student at Howard College, Martha Lou Fagan was active in the Baptist Student Union and known as a talented pianist. Until her illness confined her to her home, she provided music and accompaniment for Samford Auxiliary events. She served as an officer in the Auxiliary (now Legacy League) and was a Life Member until her death in August, 2012.
Her two sisters, Mary Elizabeth Fagan Gann and Sarah Jo Fagan Smith both attended Howard College and married preachers, Jesse Lee Gann and Charles Byron Smith, Sr. Her brother in law, L. Reed Polk, Sr., served on the Board of Trustees. Her nephew, L. ReedPolk, Jr., was in the first graduating class on the Lakeshore campus.
Gerald grew up three blocks from the Howard Campus, and his family took in student boarders for income. Two of the borders were Dr. Rod Davis and Dr. Hudson Baggett. Gerald was a pastor/minister, who consistently influenced students to attend Howard College/Samford University. He pastored churches in Kentucky, Florida, Alabama,and Georgia. His gifts were in preaching and church planting. While a student at Howard College, he was president of the Baptist Student Union and his fraternity.
His older brother, O. Lafayette Walker, was president of his class and went on to be Dean of the Department of Religion at Stetson University in Deland, Florida. Three sisters also attended Howard College. Katherine Walker went on to work for the Florida Baptist Convention. Mary Elizabeth Walker married alumnus, Lonnie W. Funderburg MD, who later became dean of the CRNA School at Samford University. Their daughter, Rebecca Elizabeth Funderburg From, is an alumna of the Ida Moffett School of Nursing. Martha Ann Walker married alumnus Billy Austin Shepherd, and their daughter,Sharon Shepherd Greeley, is an alumna of Samford University's School of Education.
The Walker's only daughter, Cynthia Walker Watts, is an alumna from the class of 1971. Her daughter, Daria Parker Wilson, and her husband Stephen Henry Wilson graduated from Samford in 1998. They are grateful for Samford University and its value in superior Christian Education, and it is their desire as a family to continue to be a part of the excellence in education provided by Samford University. Thus, they established this scholarship to help provide for students pursuing ministry as their life vocation, when other means are not available.
Selection Process
Please talk with your designated Samford Admission Counselor about eligibility for Legacy League scholarships. Scholarships are awarded to incoming new students and are renewable for three additional years if academic standards are met.