Published on October 19, 2016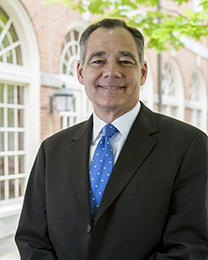 In the wake of highly publicized police shootings, the black lives matter movement, and unrest in many American cities, Samford University and Cumberland School of Law held some thought-provoking, inspiring, and I hope beneficial programs earlier this month. 
Equal Justice Initiative founder Bryan Stevenson presented the J. Roderick Davis Lecture at the invitation of Samford's Howard College of Arts and Sciences and the Frances Marlin Mann Center for Ethics and Leadership.  Stevenson, who has dedicated his career to helping the poor, the incarcerated, and the condemned, electrified and challenged an audience of nearly 2000 to join him in accepting responsibility, remaining hopeful, addressing the past with honesty and openness, and reshaping the narratives of racism. 
Later the same week, Cumberland's BLSA chapter, the Cordell Hull Speakers Forum, and the SBA presented a program entitled "Bridging the Gap:  Walking with Experience."  The program featured a dialogue about race and law in contemporary American society between alumni Judge Houston Brown '73 and Judge John Carroll '74 and moderated by alumna and mediator Martha Cook '96.  Judge Brown described his experience growing up in the "Dynamite Hill" area of Birmingham when the homes of many black residents were bombed, and both Judge Brown and Judge Carroll related their experience and views about how the role of race in America has evolved.  Responding to questions, they then engaged in a dialogue with the audience expertly moderated by Ms. Cook.
Being in Birmingham, Cumberland and Samford have an opportunity and even an obligation to play a major role in addressing racial issues.  We will use this month's programs to continue the critical dialogue about race in both large and small forums.