Samford employs more than 1,000 faculty, staff and students. New opportunities are posted throughout the year, so be sure to check back often.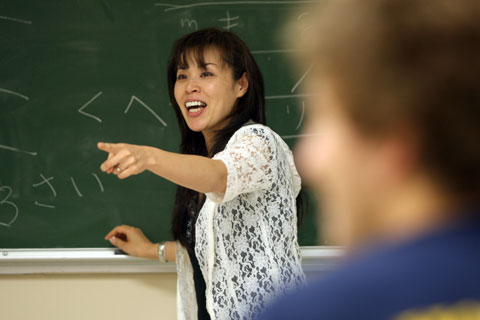 Faculty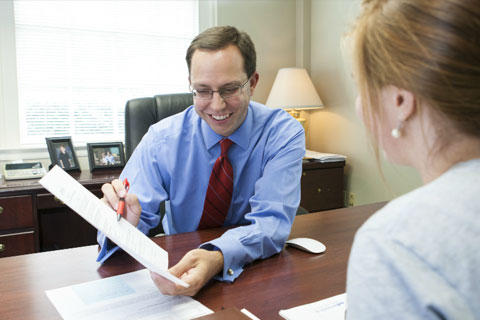 Staff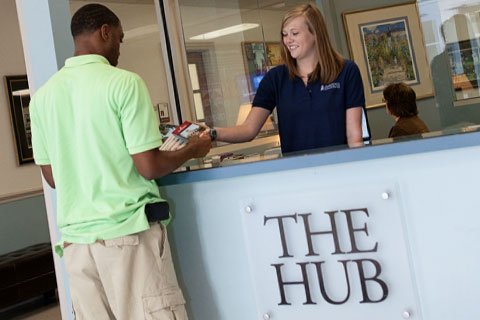 Students
Working at Samford
Nondiscrimination Statement
In accordance with applicable federal and state laws, such as Titles VI and VII of the Civil Rights Act of 1964, Title IX of the Education Amendments of 1972, the Age Discrimination in Employment Act, and the Americans with Disabilities Act and ADA Amendments, the University does not unlawfully discriminate on the basis of sex, gender, race, color, national origin, age, disability, genetic information, veteran status, religion, or any other protected status under federal, state or local law applicable to the University, in its education policies, programs, and activities, in its admissions policies, in employment policies and practices, and all other areas of the University. As a faith-based institution, the University is exempted from certain laws and regulations concerning discrimination.
Our Mission
The mission of Samford University is to nurture persons in their development of intellect, creativity, faith and personhood.  As a Christian university, the community fosters academic, career and ethical competency while encouraging social and civic responsibility, and service to others.
Salaries
Salary figures are not always shown in job postings.  If salary figures are shown they are the minimum and midpoints of our ranges. Hiring salaries are generally equal to or greater than the minimum and are generally based on: 1) departmental budgets; 2) type and length of relevant experience; 3) education; and, 4) internal and external equity. The figures shown do not in any way imply or guarantee a specific starting salary and they are generally not negotiable.
Job Requirements
You must meet or exceed the minimum requirements of the position for which you are applying in order to be considered for that position.  If you do not meet the minimum requirements, you cannot be considered.
Open Job Postings
All positions listed on this website are open and applicants are encouraged to apply. These positions are open to both internal and external applicants unless otherwise indicated. Staff vacancies do not have pre-determined closing dates unless specified.
Closed Jobs
Position openings may be closed at any time it is determined sufficient qualified applicants have been identified or a specific individual has been hired. We cannot guarantee you will be interviewed for any specific position.
Applying
You must apply for a specific job title and position number when you apply for a job listed on this website. We do not accept or retain unsolicited résumés or applications.
Background Checks
Samford University will conduct a background check (criminal, social security number check, driving) on all final candidates for all jobs.  In addition, final candidates for certain positions will undergo drug testing.  Knowledge and or skills testing may also be required for certain jobs.
Benefits
Samford University offers an excellent benefits package including a retirement plan, health and dental insurance and tuition benefits for full-time employees and their dependents.
Clery Disclosures
A summary of the Jeanne Clery Disclosure of Campus Security Policy and Campus Crime Statistics Act regarding Samford University is available online.