Entering first-year students are offered the opportunity to take two summer school courses that give an introduction to the legal process and provide a total of five hours of law school credit.
This introduction to law school has benefits such as establishing early friendships, study habits and relationships with professors. Students also benefit from the experience of creating course outlines and completing two law school final exams. Students who participate in the summer program give high praise to their "readiness quotient" when tackling a full course load in the fall.
Professor Michael E. DeBow teaches legal process (2 credit hours). Public law process is taught by Lynn Hogewood (3 credit hours). These professors coordinate their courses to be complimentary by using a single textbook and aligning the requirements for project deadlines.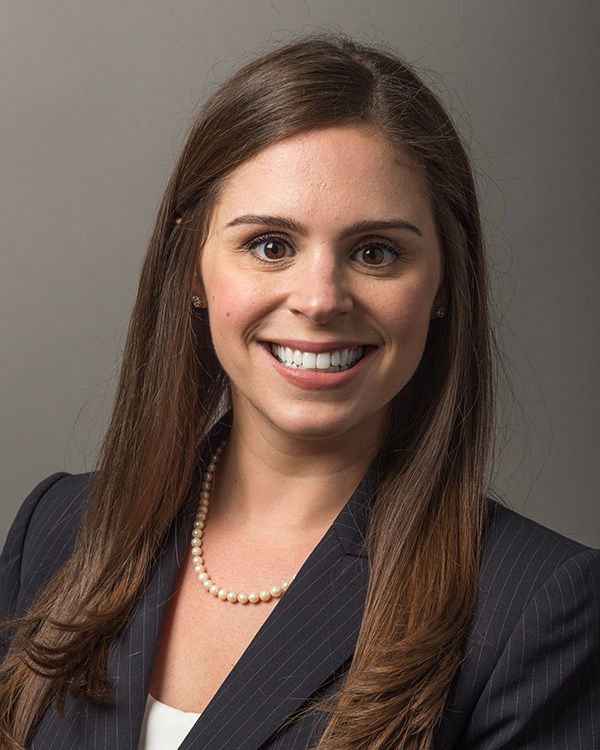 Taking the pre-1L summer classes was one of the best decisions I have made in my law school career. The information and skills I learned there were instrumental to my success in the first fall semester. Since I had been out of school for a few years before coming to Cumberland, I was nervous about being a student again. The summer coursework helped me to brush up on those skills and prepared me to confidently and successfully tackle a full course load. Brooke Messina, third-year law student
Legal Process
Legal process focuses on the "common law" aspect of the U.S. legal system. At the time the British colonies in America declared their independence from Great Britain, the newly constituted states decided to continue to use British "common law." In this course, students explore the significance of this fact by looking at the judicial foundations of the law of property, contract, and tort—the areas that make up the bulk of the first-year curriculum. Along the way, students contrast case law with legislation. The textbook used is Introduction to Legal Method and Process (Thomson-West 3rd, 4th or 5th edition) by Berch, Berch and Spritzer. In addition, students read a good deal of online material. The course meets during June and concludes with a written exam.
The 1L summer program allows students a chance to get acquainted with the campus, meet other students in a small class environment, and get a jump start on learning how to "law school." Additionally, I was able to have more one-on-one time with the instructors because of the smaller class sizes and learn how to study effectively and outline before the fall semester started. Another great perk to the smaller class sizes (compared to first-year courses in fall and spring) is that you are able to establish friendships with other students in the program. Those connections will last a lifetime. J.R. Thomas '19
Public Law Process (Law 624)
Public law process offers an overview of the process of statutory construction, including case analysis, case briefing and legal research. It also includes an introduction to criminal procedure and administrative procedure. Students are introduced to legal research using Cumberland School of Law's Beeson Law Library and online research services such as LexisNexis, WestLaw and Bloomberg. Representatives from those research services give students information and access to the online research systems at the beginning of the summer program. Students thus begin law school with their passwords and accelerated online skills. Research librarians introduce students to "the books," library computer research aids and e-services for legal writing. The pertinent portions of Introduction to the Legal System and Process are used as well as other selected readings. This course meets during June and July. The final written exam is in mid-July.
Taking the summer courses before diving into the fall semester provided me with comfort, insight, and friendships. I moved from Atlanta, Georgia to attend law school at Cumberland, and stepping out of my comfort zone was my biggest issue. During the summer I was taught the structure of law courses, and how to train my mind to think like a lawyer. Writing legal memos, briefing cases, and taking finals are essential skills to succeed in your first year of law school, and the summer courses provided me with an opportunity to get a step ahead of my peers. Lastly, the professors are beyond great, and helped ease my nerves before diving into a full course load. The experience is truly invaluable. Nolan Herslebs, third-year law student
Admitted students who wish to register for the summer courses must pay their first seat deposit in full and notify the Office of Admission, lawadm@samford.edu or 800-888-7213, by May 15, 2020.
*Admitted students who participate in first-year summer courses have their second seat deposit waived.