Published on August 24, 2020 by Grace Simms, Technology Librarian  
The amount of email we receive each day can be overwhelming. A way to help this is to create other folders for your email to go rather than to the Inbox. Here's how:
Scroll down on the left side, below More. Under Categories, click on Create New Label.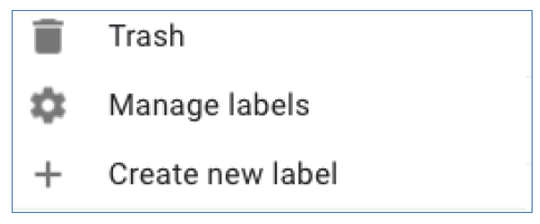 Create a name for the label/folder.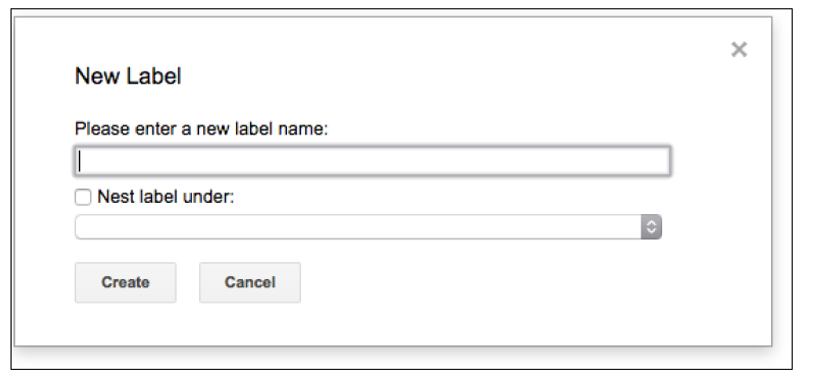 With the label/folder created, you will need to search for what to direct there. Click on the down arrow in the search box at the top of your email:

A new box will appear.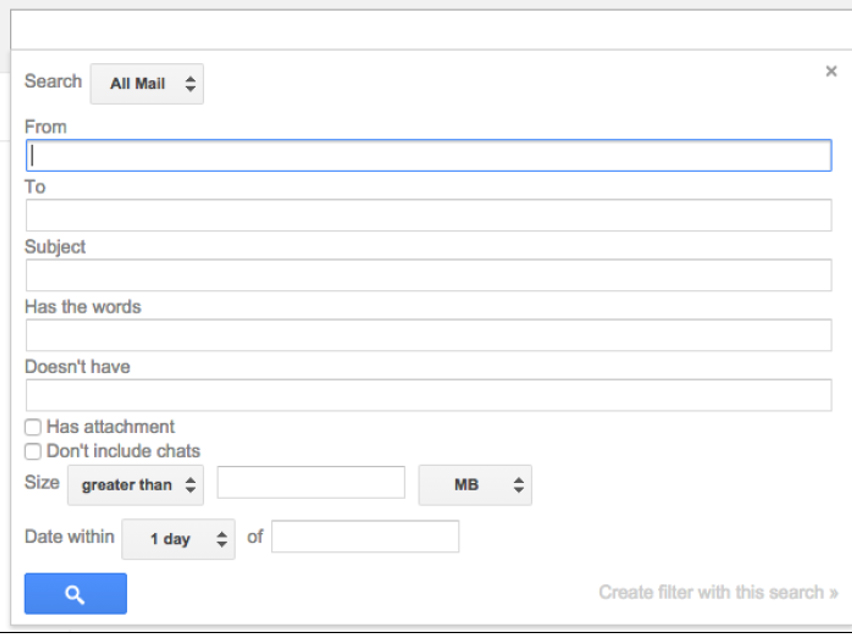 Within this box – you will have the options of who the email is from, the recipient, the subject, and more.
Once filled out, click on Create filter with this search in the lower right corner.
Another option box will appear: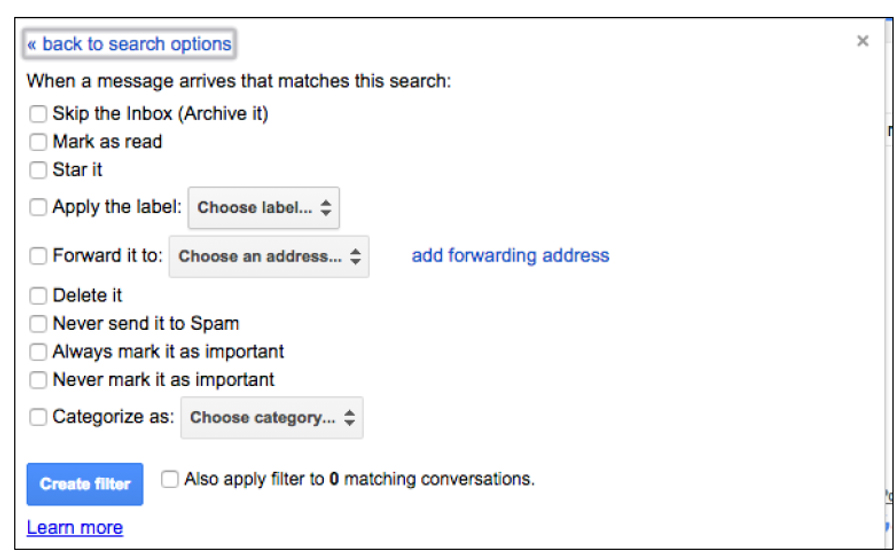 I recommend checking the following boxes: Skip the Inbox (Archive It), Apply the label (choose the label/folder you created for this search), and Also apply filter to matching conversations (this will get new and old email).
Now your email should skip your inbox (based on your rules) and go to the label/folder you created. This should help clean up your inbox a good bit. Just be sure to look at the labels/folders too!
If you have any questions or need help – please contact Grace Simms, Information Technology Librarian at
glsimms@samford.edu
.