Published on July 14, 2021 by Morgan Black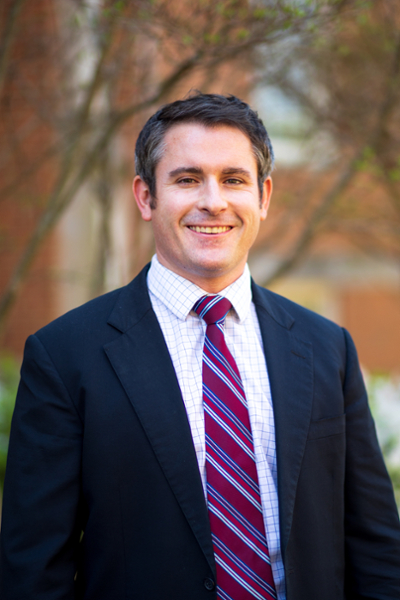 Cumberland School of Law associate professor Tim McFarlin has been selected to serve on the National Conference of Bar Examiners (NCBE) Content Scope Committee. In the spring, the NCBE invited applications from legal educators and practicing lawyers from across the country to join this committee aimed at shaping the future of the bar exam. The NCBE received submissions from a diverse array of individuals, including 169 educators and 67 practitioners. The NCBE ultimately chose 21 members, located among 15 states and the District of Columbia.  Cumberland is one of only 15 law schools to have an educator on the committee, and the only one in Alabama.
"I'm honored and excited to join the NCBE's Content Scope Committee," McFarlin said.  "I believe its work will help ensure the exam's continuing vitality as our profession simultaneously seeks to uphold our great traditions and evolve to meet the challenges of the future." 
According to the NCBE's official press release, "The members of this diverse cross-disciplinary and cross-functional committee will work together through this fall to develop the draft test content specifications for the next generation of the bar exam based on the Testing Task Force's recommendations. Many of the legal educators on the committee have extensive practice experience in addition to their doctrinal and teaching experience, which we believe brings an important perspective, as the focus for determining content will be on what knowledge and skills entry-level lawyers need to practice competently. Members will be tasked with delineating the scope of coverage of the Foundational Concepts & Principles (FC&P) and the Foundational Skills designated for inclusion on the new exam for purposes of producing the test 'blueprint' or content specifications, which will be used to write appropriate test items and to inform applicants, law schools, and jurisdictions of the coverage on the exam."
The group plans to meet four times and complete their work before the end of 2021.
The official NCBE announcement, including a list of all committee members, may be
viewed here
.