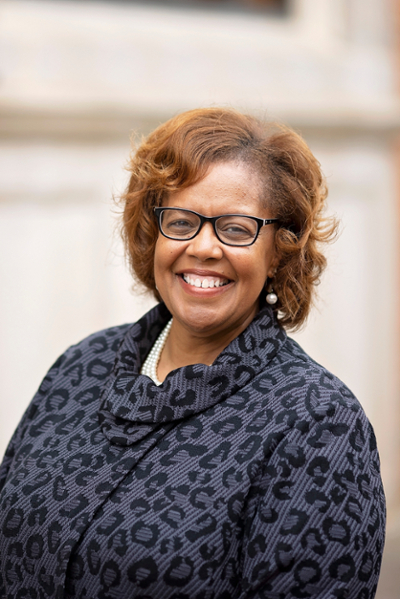 Dean of Students and Community Outreach
Cumberland School of Law
 Robinson Hall
Cassandra W. Adams previously served as the dean of students at Wake Forest University School of Law, a position she assumed after serving at Samford University for 15 years. While at Samford she was assistant dean for Cumberland School of Law's Public Interest Program and directed the Externship Program and the Community Mediation Center.  She earned her law degree from the University of Tennessee, a Master of Science in Public Health from Meharry Medical College and a Bachelor of Arts from Fisk University.
Her research interests are in civil and family mediation, restorative justice, victim outreach and access to justice.  Adams is often called upon as a victim outreach specialist in capital cases, especially those involving intra-family victims and defendants and cases involving diverse communities.  She is also a "go to" consultant to conduct confidential internal investigations, one-on-one leadership coaching, counseling and diversity/sensitivity training.
Adams is an Alabama Law Fellow, a member of the Alabama Association of Attorney Mediators, a graduate of the Alabama State Bar Leadership Class 13, a former member of the board of directors for the Birmingham Civil Rights Institute, a past chair of the board of directors for Alabama Appleseed Center for Law and Justice, and has served the state and local bar associations in several capacities. In 2016, Adams received the distinguished honor of being named Pro Bono Mediator of the Year by the Alabama State Bar. In 2020, Governor Kay Ivey appointed her to Alabama United, an initiative created to hold conversations about the root of the challenges facing African American communities around the state. She was also selected to chair a newly created Presidential Council for Unity and Diversity for the Alabama State Bar and was recognized by the Birmingham Business Journal as a 2020 "Woman to Watch." In 2021, she was selected as one of the "30 Faces of Pro Bono" by  Alabama Lawyer magazine and received the President's Award in recognition of exemplary service to the profession from the Alabama State Bar.
She enjoys the companionship of her husband, Eric, and their sons, Eric Jr. and Ellis. A couple of mantras she loves to share with others are "just be better" and "occupy your space with integrity."