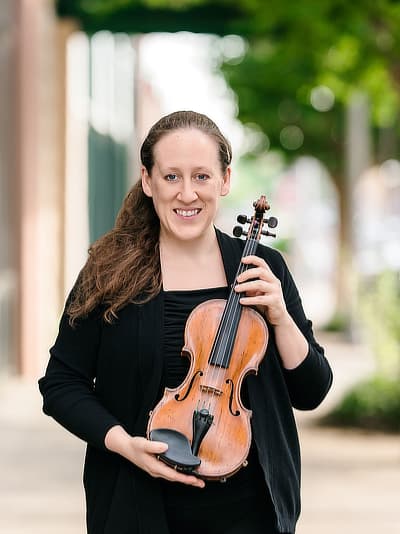 Violin Instructor
Academy of the Arts
Jennifer Whittle earned her Bachelor's degree from the University of Southern California, studying with Dr. Lyndon Taylor, Principal Second Violin of the Los Angeles Philharmonic. She received a Master of Music degree in Violin Performance from the University of Victoria, studying with members of the Lafayette String Quartet. She has an additional Master of Music degree in Violin Pedagogy from Boise State University.
Her first professional orchestral position was Assistant Principal Second Violin of the Vancouver Island Symphony Orchestra. While living in Canada, she also performed frequently with the Victoria Symphony, Palm Court Light Orchestra, Galiano Ensemble and maintained a full teaching studio. In the States, she has performed with the Oregon Symphony, Portland Opera Orchestra, Oregon Ballet Theatre Orchestra, Portland Festival Symphony, Boise Philharmonic, Yakima Symphony and National Repertory Orchestra among others. She is a founding member of the Saturna Trio and Ezra String Quartet, and has performed throughout the United States and Canada. Currently, Jennifer maintains an active performing schedule as a violinist with Chattanooga, Huntsville, Mobile, Pensacola, Tuscaloosa, Gadsden and Meridian Symphonies.
As a teacher, Jennifer draws from a range of teaching methods and ideas. She has registered Suzuki teacher training with Judy Bossuat-Gallic, Cathy Lee, and Amanda Schubert, attended workshops with Mimi Zweig and Darcy Drexler, and is influenced by the ideas of Paul Rolland and Ivan Galamian.