Published on September 26, 2018 by Cortland Gatliff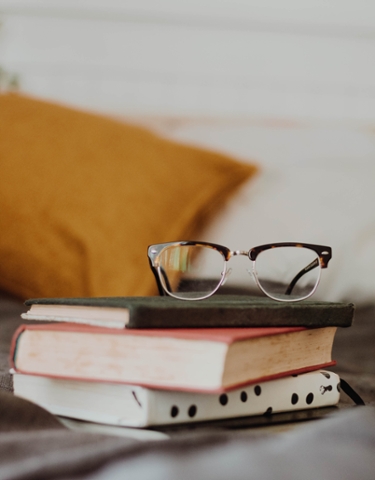 In P.D. James' novel The Children of Men, the year is 2021, and more than two decades have passed since a baby has been born. In 1995, every male was mysteriously rendered infertile, and scientists around the world have failed to discover a cure. The last remaining generations live without hope as society crumbles under the reality that mankind's extinction is nigh. Oxford don Theo Faron intends to live out his days in relative peace, but when he meets Julian, a woman miraculously pregnant with a son, Theo commits his life to ensuring the safe delivery of this child who is to become the savior of the human race.
The world that James creates is violent and bleak, one in which God has seemingly gone silent. But Julian is a devout believer. Reflecting on Julian's faith in light of the grim realities of existence, Theo wonders, "If her God existed, how could he be the God of Love?" He hears the sounds of nature in the surrounding forest and concludes, "The whole physical world was held together by pain, the scream in the throat and the scream in the heart. If her God was part of this torment, its creator and sustainer, then he was a God of the strong and not of the weak."
Although these words were written to articulate the thoughts of a fictional character living in a dystopian England, the questions explored in James' novel are not at all unlike the questions seminarians wrestle with every day as we study theology and minister to those who sit in our pews. Is God good? What does it mean for God to be just? Does he even exist at all? In my recent reading of The Children of Men—which I would argue is the best Advent story to be found outside of the canon of Scripture—I was reminded anew of fiction's unique ability to probe the depths of the human heart in all of its complexity and point us toward eternal truths. Upon reading the final pages, I closed the book and uttered a quiet prayer: "Thanks be to God."
As we immerse ourselves in the study of God, we read thousands of pages of dense theology and philosophy, lining our bookshelves with many of the greatest minds humanity has to offer. Fiction, however, often gets short shrift. It's simply not serious, some say. It's entertainment, a mental palate cleanser between more intellectually rigorous works. Of course, nearly every seminarian has read classics like The Chronicles of Narnia and The Lord of the Rings—if only for the sermon illustrations—but many stop there. This is, in my estimation, a profound loss. Far from being mere entertainment, regularly interacting with fiction shapes us intellectually, emotionally, and spiritually, and plays an important role in preparing us for a life of ministry.
First, when we read fiction, whether it be a novel or a short story, we enter into a world different from our own and experience life through the eyes of another. "Reading is the sole means by which we slip, involuntarily, often helplessly, into another's skin, another's voice, another's soul," writes author Joyce Carol Oates. Authors of fiction invite readers to temporarily step outside of their reality and try to understand characters' hopes, fears, motivations, doubts, struggles, and desires. Is this not, in a very real sense, what a minister is called to do every day in order to effectively care for those in his or her congregation? When we read fiction well, we strengthen our ability to empathize with others, and in turn we become better friends, neighbors, theologians, and pastors.
Good fiction also expands our imaginations and exposes us to brilliant writing and compelling storytelling. Novelists are masters of the English language and know how to craft a narrative that works its way deep into our minds and our hearts. A well-told story has the power to grab us by the lapels and not let go until we've reached the end. It's no secret, though, that many works of theology are the opposite of a good novel: dry and seemingly never-ending. If all we read is theology, then we shouldn't be surprised when our preaching can also be described with those same two uninspiring adjectives. A good preacher doesn't merely communicate information but tells a story, for that's exactly what the gospel is. Fiction, then, helps us to become better writers and better storytellers, and ultimately better preachers of God's Word.
While there are many practical reasons seminarians should read fiction, the most important one is also the most simple: it glorifies God. Walk down the fiction aisles of a local bookstore, and you'll find countless examples of image bearers who have used their God-given talents—whether they acknowledge God's role or not—to create something beautiful. As humans, we're wired to love telling and hearing stories. God is glorified when we use our imaginations to bring sentences on a page to life, allowing these stories to usher us into a deeper understanding of who we are and who we were made to be.
Here's a list, incomplete and in no particular order, of several works of fiction that I have found to be, in one way or another, edifying, challenging, or profoundly insightful:
The Children of Men by P.D. James
Silence by Shusaku Endo
East of Eden by John Steinbeck
Blood Meridian and The Road by Cormac McCarthy
The End of the Affair by Graham Greene
Gilead and Lila by Marilynne Robinson
Cortland Gatliff is a current M.Div. student at Beeson Divinity School. He has written for numerous Christian publications including Christianity Today, The Gospel Coalition, and Christ and Pop Culture.