A Message from the Director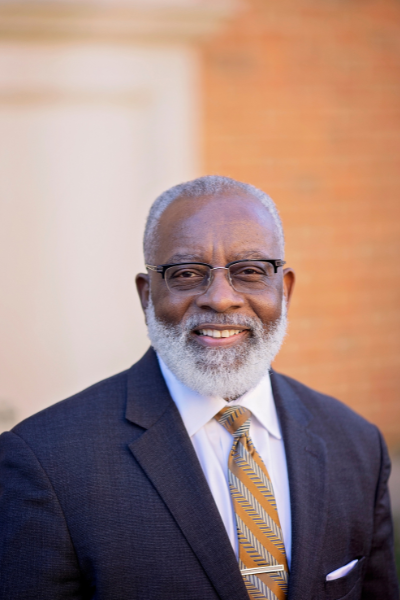 The mission of Student Services is to assist students in their holistic development during their enrollment at Beeson. We want to provide encouragement for personal and professional growth. We want to be available as a resource during difficult times and to give direction in accessing available services.
As I work with the Student Government Association, we will provide opportunities for social interaction and building "community." Student concerns will be addressed through this group as well.
As a university-based divinity school, there are many opportunities provided for additional involvement in athletic events, musical/drama presentations, lectures, and recreational activities.
We are here for you so you can be here for God! Let us know how we may help.
Counseling Services
Students may benefit from meeting with a counselor at some point during their seminary career to discuss difficult issues, gain insight for dealing with stress, or to process and understand events from the past. When a need for counseling arises, Beeson students should meet with Dr. Ronald Sterling to discuss counseling resources available to meet their needs. To make an appointment with Dr. Sterling, please call 205-726-2374.
Mentoring Groups
All students participate in faculty-led mentoring groups that meet weekly throughout the semester. Student Services oversees mentoring groups with the hope that they will foster encouragement and the building of long-term friendships among students. Additional information about mentoring groups and attendance policies can be found in the Beeson Divinity School Student Handbook.
Student Government Association
The Student Government Association (SGA) represents and promotes student interests in the decision-making process at Beeson Divinity School. All registered students at Beeson are members of the SGA, and may vote for each of the following officers to represent them annually: President, Vice-President, Treasurer, Chaplain, and Social Chair. These officers serve to sponsor various activities such as intramurals, luncheons with professors, and other social events for the student body.
2023-2024 SGA Officers
President: Josh Hedrick
Vice President: Ashton Holt Secretary: Mallory McKinnon Chaplain: Molly Jean Doro Social Chair: Miranda Cox
Minority Student Fellowship
The Minority Student Fellowship is committed to cultivating a space of support and encouragement for ethnic minority students as they matriculate at Beeson Divinity School. The fellowship will sponsor events and host conversations, both exclusive to ethnic minority students and to the entire Beeson community, advocate for ethnic minority students, and seek to maintain a hospitable and nurturing environment for ethnic minority students at Beeson.
2023-2024 Minority Student Fellowship Officers
President: Dan Edwards
Vice President: Tony Minifee
Lockers
A limited number of lockers are available in the Beeson Student Commons.
Student Emergency Fund
A Student Emergency Fund is available to assist full-time students in unusual and critical financial circumstances that threaten their continuation at Beeson Divinity School. Contact Dr. Sterling for more information.