Published on December 24, 2018 by Grant Taylor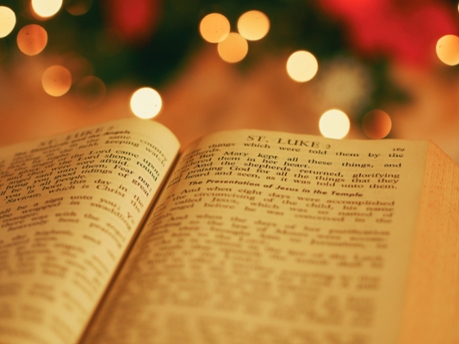 "'Behold, I bring you good news of great joy that will be for all the people. For unto you is born this day in the city of David a Savior, who is Christ the Lord' . . . 'Glory to God in the highest, and on earth peace among those with whom he is pleased!'" (Luke 2:11, 14)
The birth of God's Son, Jesus Christ is the good news of great joy for all people. It is joy because it is gospel (good news), and it is gospel because it is love. Love became flesh when Jesus Christ was born because, as John writes, "God is love" (1 John 4:8). Upon his birth, then, the heavenly multitudes sang, "Glory to God in the highest!" We sing too. We rejoice that the Savior was born in the City of David. We glorify God when we rejoice in the birth of his Son, Jesus Christ. We know and share love when we rejoice in Jesus.
Christmas Day urges us to love those around us. Because of disappointment or tragedy in our lives, we may not feel like loving, but the "spirit of the season" urges to love. Because of greed in our hearts, we collect more stuff even though we say we know that we should care more about people than presents. Because of fear or bitterness, we may shun the company and kindness of others even while we celebrate the "reason for the season." We may have many reasons to fake it on Christmas Day. But the good news of great joy for all people calls us to enjoy real love.
The birth of Jesus in the city of David, Luke tells us, was the birth of "a Savior, who is Christ the Lord." He is the one long promised by the Law and the Prophets. He is the one who was with God in the beginning and through whom all things were made (John 1:1–4). He is the one who was born to save his people from their sins. Because he is the Christ of Israel, he is the Lord of heaven and earth and of all peoples. Because he saves his people from their sins, one day he will redeem them from all sin, sickness, disappointment, fear, suffering, tragedy, and evil. One day he will redeem creation and reign over it with justice and righteousness. Love will win in the end because God is love. God defines and teaches love according to the birth of his Son on this day. On this day a Savior, our Savior, was born. Rejoice!