Published on October 10, 2018 by Paul House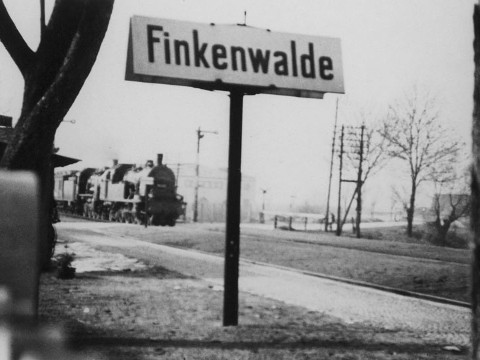 These days I often hear people say things like, "I am called to ministry, but I can't possibly leave my hometown, church, or job to go to seminary." I hear pastors say, "We do not want our workers to leave, so we will pay for online classes." I see seminaries enable such actions by declaring that online classes are as good as face-to-face classes, despite the fact that Jesus trained his disciples in community. I do not know if or where someone should go to seminary. But I am convinced that God's call eliminates our right to determine what we will do.
Though better known for other things, Dietrich Bonhoeffer served as a seminary director longer than any other task (1935-1940). Through the years, Beeson Divinity School has looked to his example as we have sought to do our work. In particular, we share his convictions about following God's call at all costs, and his practice of face-to-face preparation for Christian ministry. He describes the practices of a personal seminary in Life Together (1939). He provides the biblical foundations for these practices in The Cost of Discipleship (1937), which began as lectures to his students about ministry. These foundations include accepting Christ's costly call to follow him, leaving behind all the reasons we cannot do so.
After explaining the basis for salvation through Christ alone in The Cost of Discipleship, Bonhoeffer explains how one hears and obeys Christ's call. He grounds his comments firmly in the Gospels' accounts of Jesus' summoning of his followers. Bonhoeffer clearly views these accounts as applying to all believers, but especially so for those who would continue the apostles' work as ministers of the gospel of Jesus Christ.
Bonhoeffer begins with the fact that Christ's call comes from him alone. No disciple may call himself. When the call comes one must accept it as Christ's word. There is no set program or well-trodden path one may count on when following Christ's call. There is only walking the path Jesus chooses. Also, following the call "has not the slightest value in itself, it is quite devoid of significance and unworthy of consideration."  Discipleship means following Jesus without regard to human approval. It means acting in concrete ways; it is no mere idea or ideal. There is no way to idealize or rationalize following Christ. There is no way to know where the call will take the disciple, and in any case the steps along the way are not up to the one called.
So those who place conditions on their acceptance of the call do not understand it. Following Jesus requires action. Matthew had to leave his tax post as a tax collector. Peter had to leave his family's fishing business. They could not remain where as they were and where they were and spiritualize the call. Change of heart and change of lifestyle coincide.
Acting on Jesus' call is crucial, Bonhoeffer asserts, for "only he who believes is obedient, and only he who is obedient believes." He adds, "It is quite unbiblical to hold the first proposition without holding the second."  Good fruit results from good trees, and obedience and faith result from Christ. One cannot separate Christ and his gifts. Even those who fail to follow due to wondering if they have sufficient faith "are trifling with the subject."  Those who obey realize that following comes from Christ's call and from faith he gives. Those who believe launch out with Jesus, however weakly. Likewise, those who hesitate fail to obey. Again, acting is the key. These are vital points, for theological students may be particularly prone to such obedience stalling "reflection." Bonhoeffer has no place for such paralysis. Christ has called, and he and his students must follow. They must be among the obedient; they must be among those who believe.
Christ's call sweeps aside all rival claims. It demands "single-minded obedience." Peter and Matthew grasped this truth, but the rich young ruler did not (Matt. 19:16-30). He let money stand in the way of responding to Jesus' compassionate call to forsake possessions and follow him. Throughout history, Bonhoeffer notes, others have used reason, conscience, responsibility, piety, and biblical interpretation as excuses for not following Christ's call. Many think we can be poor or take up the cross "in our hearts" and not have to do so in daily life. Such attitudes reveal, he argues, "All along the line we are trying to evade the obligation of single-minded, literal obedience." We thereby trifle with Jesus and invite the world's mockery. By eliminating simple obedience on principle, we drift into an unevangelical interpretation of the Bible, for an evangelical interpretation requires obeying Jesus' words.
If left to ourselves, however, we will not follow. Following flows from grace. "With men" leaving riches and following Christ is impossible, yet with God even this is possible (see Matt 19:23-26). Jesus can forge this type of obedience to his call. He must do so, or the disciple is unable to follow.
Bonhoeffer is right. Scripture describes God calling people to ministry in various ways and circumstances. However, the call always includes complete surrender to God's will and pathways. God does not bow to what those he calls say they or cannot do. He calls unconditionally. Humanity will always be in spiritual crisis. God's sheep will always need to be gathered, fed, and protected. God's calling of full-time shepherds will always be costly to those he calls, as it was to Jesus the crucified savior. If you have received such a call, then follow. Give up what you "cannot give up."
Dr. Paul House teaches Old Testament and Hebrew at Beeson Divinity School. He is the author of Bonhoeffer's Seminary Vision: A Call to Costly Discipleship and Life Together.