Published on December 24, 2019 by Piotr J. Małysz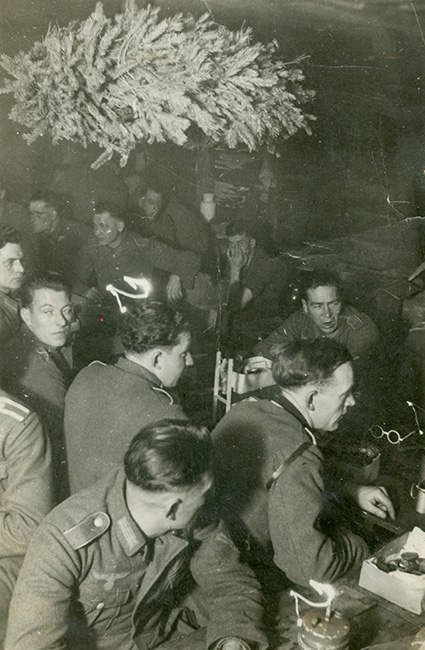 Dietrich Bonhoeffer was a German educator and Lutheran pastor who eventually became a martyr. The bulk of Bonhoeffer's distinguished, even if controversial, career fell in the dark days of Nazi rule in Germany. Arguably, what stands out among all the activities that Bonhoeffer pursued during that turbulent time is his leadership, in the years 1935-1938, of an underground seminary for the Confessing Church. Unlike the so-called Deutschen Christen, the Confessing Church was made up of Christians who opposed accommodation to Nazi policies. Not surprisingly, Bonhoeffer's seminary was eventually shut down by the Gestapo—but not without having made a lasting impact on the lives and ministry of many. Bonhoeffer's vision for theological education remains his enduring legacy.
In the years surrounding the outbreak of World War II, Dietrich Bonhoeffer penned a number of circular letters to former students, friends, and Confessing Church pastors. Most of the young men had by then been conscripted to serve in the army. Bonhoeffer's letters—some of which were written on the occasion of Advent and Christmastide—cover a whole range of topics. They address challenges to spiritual life, an overwhelming sense of resignation in face of political realities and the war machine; they deal with the ever-present suffering and mind-numbing misery on the frontlines. Increasingly, they open with an ever-growing list of fallen comrades.
Christmastime under those conditions must have seemed to many like a glimmer and a faint echo of bygone, better days. A time to forget the present, if only for a moment. Yet, though this attitude—overwhelmingly more prevalent in our own day—represents a deep-seated human need, Bonhoeffer resists any easy sentimentalization and trivialization of Christmas. He resists its hijacking, however well-intentioned, for a feel-good purpose. If we let Christmas be, he insists, it may yet turn out there is more to Christmas than we make, or are wont to make, of it.
In the Advent letter of 1940, Bonhoeffer suggests that to understand the true depth of Christmas, the fullness of the Christmas message, we must first understand our own world. For Christmas is a message—more than that: it is an event!—of hope. What this means is that Christmas must not be boiled down to a shallow exhortation of "let's all try and be nice for a change," or "let's be nice because God is nice." No, Christmas brings a message of hope for the world, and for individual hearts and minds, that are all dying. If we leave it in peace, the message of Christmas is a true light—in real, desperate, and overwhelming darkness.
For pastor Bonhoeffer, the world which he saw around him was a world of war. But war, Bonhoeffer goes on to note, is only like a speeded-up film, a sort of time-lapse footage that captures minute movements, like plants growing, movements which normally escape our eyes. War, Bonhoeffer observes,
"makes clear [only] in a particularly vivid and unconcealed form" the true nature of the world. "War isn't the first thing to bring death, to reveal the sorrows and troubles of human bodies and souls, to unleash lies, unlawfulness, and violence. War isn't the first thing to make our existence so utterly insecure, to make people [powerless] who must see their wishes and plans destroyed by higher authority. But war makes all this, which has already existed without it and before it, obvious to us all, however we would still like to overlook it."
Now, our lives, compared to Bonhoeffer's own, may seem relatively peaceful, untroubled. But throughout this past year as in countless years past, we have, as a country, been at war. It is easy to forget it from a distance. As a nation, we seem to be at war with each other, a rapidly escalating war, about the soul of America. Even apart from that, politically and personally, this has again been a year of struggle for simple human dignity. And this is where Christmas comes in also for us—with its real message.
It is tempting, of course, to see Christmas as a break from the world—a "holiday from living," as Bonhoeffer puts it. It is tempting to see Christmas as one night, just one day when we can forget about the news, impeachments, about everything that weighs heavy on our hearts. But perhaps, as in Bonhoeffer's day, "the magic has completely lost its power today. … [And] the real nature of the world has been revealed." Much as we try to hide in the glow of the Christmas tree, we are only like children covering their eyes and pretending that there is no darkness staring us in the face. We can't change the world. So we want to run away from the world, renounce it together with all its works, wiles and ways, if only for a few hours. But we can't do it either. Our Christmas trees are but a faint shimmer in a darkness that is too high, too deep, too broad—for us.
"The world," Bonhoeffer explains, "has always been full of thousands of demands, plans, summonses, exhortations with which people seek to overcome the distress of the world, which sooner or later, sadly enough, becomes evident to everyone." Small wonder we seek to escape when, in the end, we find ourselves overwhelmed, as we inevitably must, at our wit's end, dwarfed by the magnitude of the task before us. But, Bonhoeffer points out, "we do not have to demand, to plan, and to exhort again, thank God." Nor, I will add, do we have to pretend, if only for a fleeting moment, that all is fine with our world. We do not have to deceive ourselves, to close our eyes, to escape, or to pretend we have escaped.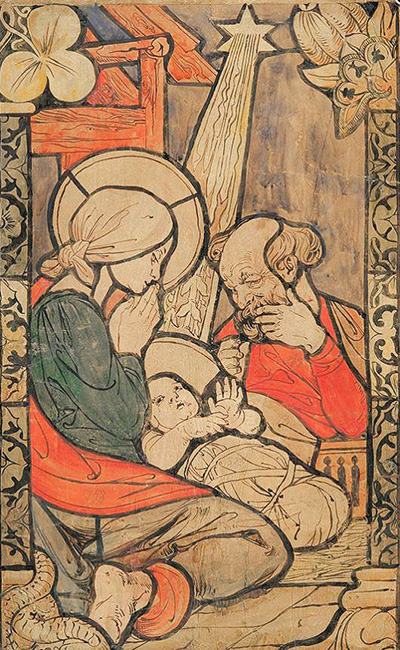 To realize all this is to be ready to hear the Christmas message "with new senses and a new desire."—"We simply have to hear and to say what has been given by God as our real, our complete hope, without any of our doing and our working." What then is the message of Christmas? It goes like this:
"'Behold, I bring you'—[you] who are in darkness and in the shadow of death—'tidings of great joy! For to you today is born the Savior, Jesus the Lord.' In the feast of Christmas," Bonhoeffer insists, "we are directed in a new way to the very thing that stands in the center of the Bible, to the simple reality of the gracious and merciful action which comes from God"—from God himself!—"into this lost world. We are no longer concerned with [quaint and happy] pictures and fancies. [Rather,] from the reality which is so plain and from our distress, we thirst for the realty of the great divine help. Our question is whether God really has sent the One who has the right and authority for complete, all-embracing, final redemption." Has he? Has he?! "And the Christmas message is the complete, glorious 'Yes!'"
To put it all more briefly, Christmas turns into a temptation to escape the world only when we see the world as our own task, when the state of the world is always up to us, and thus also the world's salvation. An unbelievably tall order! By contrast, when we see the world as that which is, and has been, subject to God's action, God's doing, the eternal Son's incarnation, then Christmas actually becomes a following after God into the depth of the world. In this way, Christmas actually renews our commitment to time and place in service to the world. It is the antithesis of escape.
"Of course," Bonhoeffer goes on to say, "in this way we simply have the Christmas which the shepherds of Bethlehem had—even if we can take the whole richness of the cross, the resurrection, and the ascension of Christ into our Christmas. Like the shepherds, we remain believers. Like them, we see the child in the cradle, who does not want to be distinguished from other children. And we hear the message, as it had been told [the shepherds], of this child. We can see no more now than they could then: that the glory of the world is laid on the shoulders of this child, that all the power in heaven and earth is given to him."
Not to us or our politics or even church politics. "Today we can do no more than listen and believe as they did then. Our Christmas, too, does not take us out of the distress, the burdens of our life in the world. It does not take us to paradise," and certainly not a self-deceived, self-made paradise. "We too must return again, like the shepherds, back into the old conditions, with all the pressure that chafes us."
"But—only let the shepherds' Christmas be given us, if like them we can just hear and believe! The Savior is there! God's hand again rests upon the world and will no longer let it go! The night is far spent, the day is already at hand! The glory of the world has already been taken from the prince of this world and laid on the shoulders of this child! In that case, it can also be said of us, as of those shepherds: not only did they 'return' into all the old, bitter distress; they also 'glorified and praised God for all the had heard and seen, as it had been told them,' in the midst of all their personal needs, in the midst of the night of the world, in the midst of war…"
Let us now hear—hear it again with new senses and a new desire—the Christmas message: "Behold, I bring to you good tidings of great joy." We need this message just as much! "Unto you—unto us—is born this day a Savior, which is Christ the Lord." Merry Christmas!
Piotr J. Małysz is associate professor of divinity at Beeson Divinity School, where he teaces history and doctrine, and is an ordained Lutheran pastor.
The Nativity is by Stanisław Wyspiański (1869-1907).