Published on September 18, 2019 by Paul House  
Time: December 1937-April 1939
Address: Highway 151, Slonowice, Poland
We made two trips to Slonowice to see Bonhoeffer's fourth seminary site. On Tuesday, June 4, we stopped and took pictures of the church where Bonhoeffer preached several times. I had read that the vicarage the seminary used was also still standing, but I was uncertain which house it was. On Thursday, June 6, we were grateful to meet a local expert who showed us the church's interior (decorated for Pentecost) and pointed out the vicarage. 
As I wrote in previous posts, Bonhoeffer and the Pomeranian Confessing Church leaders had their seminary work running again three months after the Gestapo closed Finkenwalde. Fritz Onnasch led the work in Koslin, and Eberhard Bethge oversaw it in Gross Schlonwitz. About 7-8 students lived in each place. The daily rhythms of worship, study and service began in Zingst and Finkenwalde continued. As director, Bonhoeffer usually spent the first half of the week in Koslin and the second half of the week and weekend in Gross Schlonwitz. His library and writing desk were in Gross Schlonwitz. 
Part of the von Blumenthal family estate, Gross Schlonwitz was a village of about 400 people in the late 1930s. As is true today, the village was surrounded by cultivated fields bounded by thick forests. It had a train station and a school. The vestibule and bell tower date from the 14th century. The main part of the church was renovated in 1892, and a renovation has been done in the past 15 years. After the war, the building once again became home to a Catholic congregation.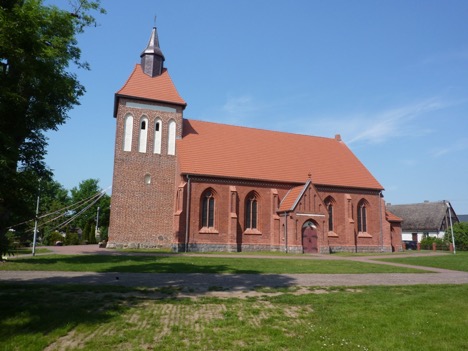 District Superintendent Eduard Block welcomed the seminary to his area. However, Pastor Erwin Schutz (1907-1942) was the main host. He opened his vicarage to Bonhoeffer and the young theologians until he married.  Bonhoeffer heard him preach many times, and he praised Schutz's solid biblical messages. Bonhoeffer also noted Schutz's good catechesis of children and love for people of all ages. Schutz sent Bonhoeffer a live rabbit for Christmas in 1940. Bonhoeffer's young nieces and nephews were delighted. In many ways, then, Schutz was Bonhoeffer's ideal Confessing Church pastor: biblical, hospitable, caring, funny and brave. 
Manuscripts of sermons from Romans 5:1-5 and 12:17-21 preached there have survived. So has an outline of a sermon on 2 Corinthians 6. Bethge recalled that occasion in a 1944 letter to Bonhoeffer. He would likely have spoken from the 18th-century pulpit that is still in the church. Portraits of Matthew, Mark, Luke and John were below his Bible. Congregants sat in solid dark, sturdy pews in the lower level and in the small timber-supported balcony. Baptisms took place at the 17th-century font, near a basic crucifix.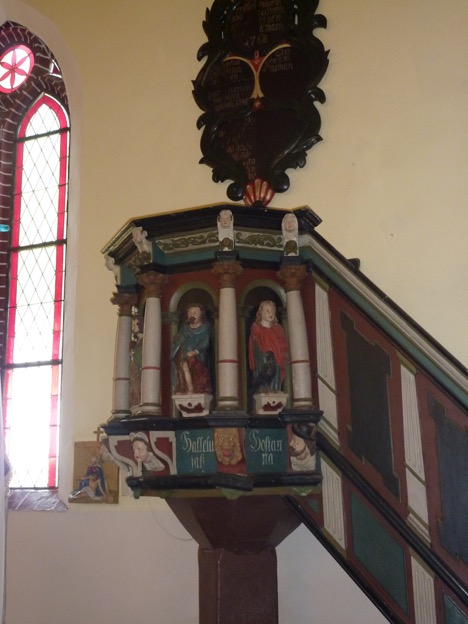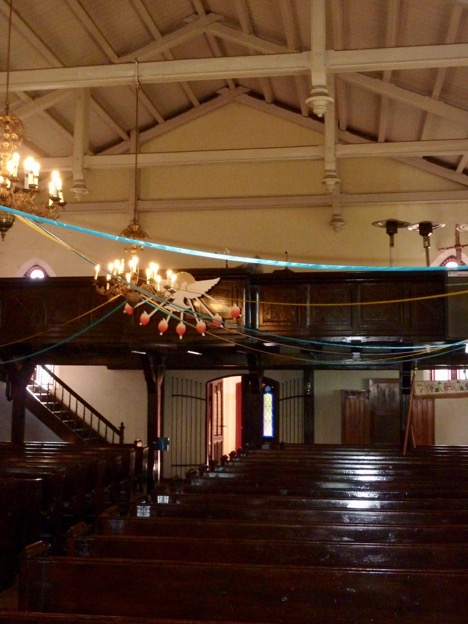 The vicarage was exposed to wind, and Bethge recalled that it was drafty. The fact that it is still standing testifies to its sturdiness. It was there in late 1938 that Hans-Werner Jensen typed up Bonhoeffer's handwritten manuscript of Life Together penned in September at his sister's former home in Gottingen. It was in the Gross Schlonwitz vicarage that Bonhoeffer had his first conversations about the burning of synagogues in November 1938. It was there that he spent Christmas 1937 and 1938. He experienced life together in Gross Schlonwitz no less than in Finkenwalde.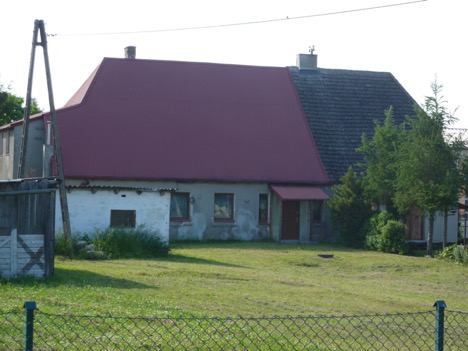 Erwin Schutz died on the Russian front in 1942. Other Gross Schlonwitz seminarians also perished in the war. Otto Range, another Confessing Church pastor, replaced Schutz, but in 1945 the Russian army dispersed the German population. The congregation was gone. What did all this work matter, if this was the result? 
More could be said, but at the very least Schutz, Bethge, Bonhoeffer, the seminarians and the congregation left clear images of church renewal. A hospitable confessing pastor preached biblical sermons. A group of students learned and served together. A congregation grew in faith and numbers while helping young ministers get started. This place in time marked by the times was renewed for a moment as an example of how renewal can occur. This rural place shows all places how God can work in any place.