Published on October 4, 2019 by Gerald McDermott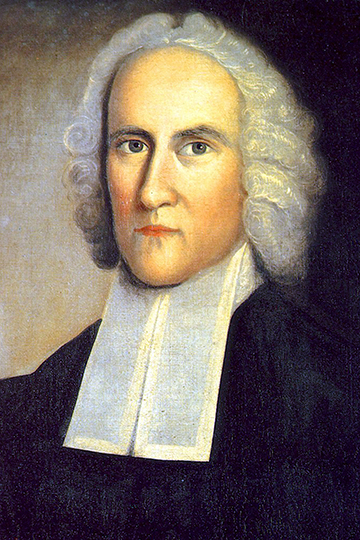 For reading at his 316th birthday
October 5, 2019
When I first read Jonathan Edwards's Religious Affections, I felt like my chest was being sawn open for open-heart surgery. It was painful. But at the same time it radiated such light that I never saw myself or God in the same ways again. It was a manual for spiritual discernment like none other I had read.
Years later, to prepare to write my own version of Religious Affections (Seeing God), I read through all the great classics of spiritual discernment by Augustine, John of the Cross, Teresa of Avila, Ignatius Loyola, Johann Arndt, Dietrich Bonhoeffer and others. I came to the conclusion that Edwards' description of twelve unreliable signs of true spirituality, and then twelve reliable signs, was the most penetrating in the history of Christian thought.
But it was not Edwards' gifts in spiritual discernment that won me to his vision of God and life. It was his aesthetics. Several decades ago Patrick Sherry wrote Spirit and Beauty: An Introduction to Theological Aesthetics, in which he showed that the top three names in Christian aesthetics are Augustine, Balthasar and Edwards, and that, of the three, beauty was most central to Edwards' vision of God. I have found God's beauty to be everywhere in Edwards' 73 volumes of works, and it is this vision that has captured, and indeed transformed, mine. 
As an expression of this aesthetic in Edwards, "America's theologian" possessed a typological view of reality—that is, he believed that God has inscribed every square inch of this cosmos with signs of his trinitarian reality. I remember when I first read his notebook, "Images or Types of Divine Things," in which he recounted the meaning of spiders, mountains, rivers, the sun, the moon, romantic love, and the conversion of the Roman Empire. These are just a few of hundreds of images he found in nature and history that — he argued — God had purposely planted to point us to himself, and not just to his creation but also his redemption. I was hooked. Just last year I published a book in which I tried to flesh out what Edwards planned to do with this before his untimely death at 54.
In graduate school, while writing my dissertation and perusing other private notebooks of his, I found hundreds of pages on the world religions — including Islam. Years later, I came back to these and discovered that he had a Christian theology of religions that was remarkably sophisticated and perhaps more astute than any in the 18th century. Some time later I wrote a book on this: Jonathan Edwards Confronts the Gods.
When Michael McClymond and I took our sabbaticals together to do a survey of Edwards' theology, we realized that Edwards can serve as a bridge figure for dialogue between the Reformed tradition and Catholic thought (his view of justification, for example, is close to that of Aquinas), between charismatics and non-charismatics, between East and West, and between liberals and conservatives. Edwards is the only major thinker taken seriously by both the Wheaton graduate school of theology and Harvard Divinity School.
One last dimension of Edwards' thought has continued to excite me: his writing about why God created the world. Why would an infinitely happy Trinity create a world that would bring so much pain to the Son? Why create a world that would create so much evil? I think his treatise The End for Which God Created the World goes a long way toward answering those questions and at the same time opens up new vantage points on the actual history of our world. That is the subject of a book I am writing right now.
If I were to sum up Edwards' influence on my thinking and life, I would say that he has helped me see that beauty is not only at the heart of God but it also suffuses the created world all around us.