Published on January 9, 2019 by Paul House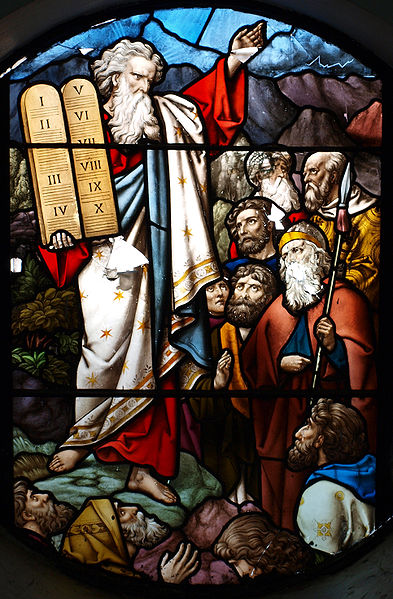 Beeson Divinity School strives to help students become effective preachers, especially expository preachers. By "expository" I mean preachers committed to opening the word of God with the goal of transforming lives. Such preachers believe that "faith comes from hearing, and hearing through the word of Christ" (Rom 10:17). They explain passages, connect them to the whole of the Bible as needed and apply them to hearers' lives. They trust that God's word itself provides the structure, flow and primary message for all sermons. They strive to preach through books from both testaments so their people can get the full flavor of God's revelation. They believe if they preach the Bible's contents rather than their own ideas their hearers will come to Christ, live for Christ and share Christ and his commandments with the world (Matt 28:16-20; John 14:15-31). Full-fledged, wholehearted and balanced faith and practice will result. The Holy Spirit who moved the biblical writers (2 Peter 1:21) will empower the Bible's readers (Gal 2:20) as the word penetrates lives.
Expository Preaching from the Old Testament: Some Struggles
Yet preaching the Old Testament seems to be a perennial struggle even for ministers committed to expository preaching for several understandable reasons. First, some preachers may think that there are vital New Testament passages their congregations ought to learn first— and there is certainly enough to preach in the New Testament to occupy one's whole ministry. Second, some find it hard to preach from an Old Testament book because they are less familiar with its historical background, its contents and its connection to the rest of Scripture. Thus, when they preach from Old Testament texts they find themselves paraphrasing the passage and offering fairly simple comparisons between the people in the text and their congregation, or trying to state how the text could relate to Jesus' life and work. Third, several Old Testament books are quite long, thus making it difficult to sustain a passage-by-passage series for the amount of time it takes to preach through the entire book. Fourth, it is not easy to find good models for how such preaching ought to be done.
A Needed Correction in Our Perspective
But I believe there is an even more fundamental matter that must be addressed: preachers and hearers must reorient their perspective toward the Old Testament, and indeed the whole of the Bible. In the past I have heard even conservative pastors wonder aloud if expository preaching from the Old Testament is worth the effort, even if all the issues already detailed can be solved. I believe preachers must reject this notion of the Bible and application, especially if we want believers to grow in maturity and become equipped for ministry (Col 1:24-29). Without this change in perspective expositors could believe quite rightly that the Old Testament is fully trustworthy and thus inerrant, yet not act as if they believe it is useful for Christian living. Indeed, the preacher in this case acts as if the Bible must prove itself before it has the right to be heard. Of course, such a stance conflicts with key passages such as Psalm 19:7-14 and 2 Timothy 3:14-4:2.
A Personal Confession
Like many other teachers, preachers and commentators, for years I offered rationales for reading, hearing and studying the Old Testament based on an unwitting acquiescence to this belief. I did so with the good intention, or so I conceived of it, of helping students and parishioners "apply the Bible to their lives." I wanted them to benefit from the Old Testament in ways I had appreciated in my own life.
After years of trying to explain why the Old Testament matters for believers, I have come to two basic conclusions. First, New Testament writers do not treat the Old Testament as a problem to be solved. They consider it writing "breathed out by God" that is "profitable for teaching, for reproof, for correction, and for training in righteousness, that the man of God may be competent, equipped for every good work" (2 Tim 3:16). Second, the more I repeated and/or dealt with the false problem rather than placing the responsibility on hearers, especially Christian hearers, to obey the Old Testament, the harder I was making it for my students and parishioners to come to terms with the whole word of God. It is true that many Christians seem to believe that the Old Testament must prove itself relevant before they will hear it, but it is not true that the best way to help them is to act as if their perhaps inadvertent, yet fundamentally erroneous and ultimately rebellious, presupposition is correct. The best way to help them is to replace the incorrect presupposition with correct ones, and then aid them in reading the Bible effectively.
The most important foundational principle to give people is that we, not the Bible, have something to prove. As Christopher Wright has argued, all of us must learn that the Christian life is not a matter of our becoming convinced of the benefits associated with "applying the Bible to our lives." Rather, we must realize and we must preach the opposite. Through the power of the Holy Spirit we must learn and help others learn to "apply our lives to the Bible." God and his word comprise the horizon of reality and authority, not our lives and minds. We are required to conform to the Scriptures; they are not required to conform to us.
Conclusion
Without this starting point preachers may be unaware that they are presenting the word of God in a way that leaves hearers thinking they may pick and choose the parts they consider most valuable, or the parts that a preacher or teacher has redeemed from the ash heap by proving them worthy of consideration. Preachers must see their task as aiding their congregations in the process of applying their lives to the whole Bible. They must lead hearers to ask God in what ways he wishes their lives to matter by obeying his word. In this way they can obey God and learn what Paul means when he writes in 1 Corinthians that the Old Testament was written "for our sake" (9:10), "as examples for us" (10:6), and "for our instruction" (10:11).
This article originally appeard in the 2008 Beeson Magazine. Access copies of all past issues .
Dr. Paul House teaches Old Testament at Beeson Divinity School. Buy his new commentary on Daniel .