Published on May 22, 2019 by Frank Thielman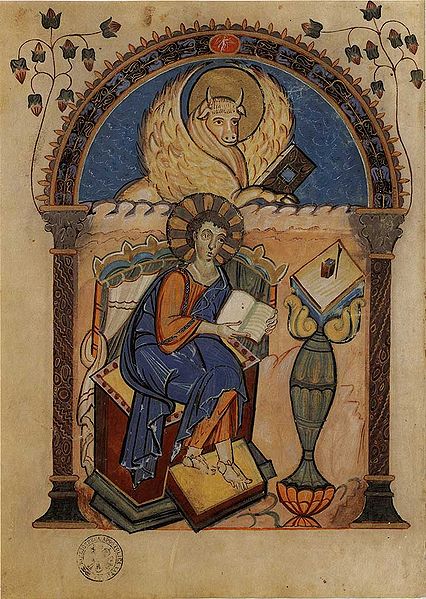 Dr. Frank Thielman presented this lecture as part of the series "From Text to Sermon" organized by the Robert Smith Jr. Preaching Institute. 
Expository preaching is the clear explanation of a biblical passage that moves through the passage's line of thought, following the author's own logical order, illustrating its meaning where necessary and applying that meaning in practical ways to the lives of those who hear the sermon. I would say there are three elements to expository preaching: explanation, illustration and application. This lecture is intended to give some guidance on how to preach the gospel of Luke in an expository manner.
Value of Preaching Luke
Salvation History
One of the things every believer needs to know is the Bible's understanding of how history is unfolding to accomplish God's saving purposes. Luke's Gospel is all about salvation history. Luke places the life and teachings of Jesus within the broader sweep of what God is doing in all of history. Luke wrote his gospel in part, I think, to teach us where we are located in God's saving purposes.
Luke does this for example in the Magnificat, in Mary's response to learning that she is pregnant and is going to give birth to Jesus. She says in Luke 1:46-55:
My soul magnifies the Lord,
   and my spirit rejoices in God my Savior,
 for he has looked on the humble estate of his servant.
    For behold, from now on all generations will call me blessed;
 for he who is mighty has done great things for me,
    and holy is his name.
And his mercy is for those who fear him
    from generation to generation.
He has shown strength with his arm;
    he has scattered the proud in the thoughts of their hearts;

 he has brought down the mighty from their thrones
    and exalted those of humble estate;
 he has filled the hungry with good things,
    and the rich he has sent away empty.
He has helped his servant Israel,
    in remembrance of his mercy,

as he spoke to our fathers,
    to Abraham and to his offspring forever."  (ESV)
Mary knows that she is right on the cusp of a critical turning point in salvation history.  It is a point that Abraham and the fathers were looking forward to and that all generations to come would look back to as a significant time when God was at work.
Christian Identity
Luke probably wrote to a mainly Gentile audience, and therefore to people who did not have a deep knowledge of the Old Testament. Luke wanted to show them who they were as Christians—he wanted them to think about their Christian identity. He begins by speaking to his patron Theophilus in Luke 1:1-4,
In as much as many have undertaken to compile a narrative of the things that have been accomplished among us, just as those who were from the beginning eyewitnesses and ministers of the word and they have delivered these things to us, it seemed good to me also having followed all things closely for some time past to write an orderly account for you, most excellent Theophilus, that you may have certainty concerning the things you have been taught.  (ESV)
We get the sense that Theophilus is a relatively new Christian who does not know much about what his new commitment to Christ means. Part of Luke's purpose in both Luke and Acts is to show Theophilus who he now is.
We live in a time when many people are confused about their identity. Luke can speak to those concerns because he tells us who we are. It is only in Luke's writings (Acts 11:26; 26:28) and 1 Peter (4:16) that we find the word 'Christian.' It is significant that one of those uses is in Acts 11, and describes a new, multi-ethnic people of God. There were both Jews and Gentiles meeting together in fellowship because of their common commitment to Jesus Christ, and people (probably outsiders) needed a new term for the identity of this newly constituted group. They were not simply Jews, nor were they Greeks. Being Christian did not wipe out those identities, but a much more important identity for them all was that they are followers of Jesus, the Christ.
Interpreting and Preaching Luke
Preach Luke in Large Sections
I would recommend preaching Luke's Gospel not from beginning to end all at one time through a very long year but taking the gospel in sections.  I would just outline the book and then alternate preaching sections of Luke with preaching through other parts of Scripture.
Avoid Harmonizing Luke with the Other Gospels
When preaching through any of the synoptic gospels, it is important to avoid the temptation to fill the gospel's "gaps" with information from a parallel passage in one of the other gospels. Each gospel has a particular angle of vision on Jesus that becomes distorted when we harmonize. Harmonizing Luke with other gospels will blunt the force of what Luke himself wants to say.
Read Luke from Beginning to End
It is important anytime you preach on a particular passage or a section of Luke to read Luke from beginning to end with attention to detail. Doing this will show you Luke's primary concerns. As you read through Luke's gospel for the purpose of preaching or teaching his gospel in church, you should be especially aware of three concerns: his perspective on wealth, his concern with ethnocentrism/classism, and his emphasis on prayer.  These are all issues of great importance for following Jesus faithfully in our own time and place.
Three Primary Concerns of Luke
Wealth
Luke has a great deal to say about money. We are among the wealthiest Christians on the planet, so we need Luke's perspective on wealth even if we do not think we are wealthy.
Mary was quite poor. She understood what it meant to be poor and that's why she says in the Magnificat, " He has brought down the mighty from their thrones and exalted those of humble estate; he has filled the hungry with good things, and the rich he has sent away empty." Mary knew what it meant to be hungry. God is a God of justice, and he does not allow oppression and wealth-inequality to exist permanently. Luke is also the only gospel to include the parable of the rich fool in Luke 12:13-21. This parable is a profound statement on the importance of prioritizing God and his concerns over gathering more and more wealth into our "barns."
Ethnocentrism and Classism
Another concern of Luke that we will discover when we read his gospel from beginning to end is the danger of ethnocentrism and classism. The parable of the Good Samaritan appears only in Luke's gospel (10:25-37). One of the main points of the parable is the need for God's people to love those whose ethnicity differs from their own.  Or, think of the account of the ten lepers (17:11-19).  Jesus heals all ten, but the only one who is thankful is someone that Jesus says is a foreigner, someone without the status of legal residency.
Luke addresses classism with the story of Zacchaeus (Luke 19:1-10). He was Jewish and therefore part of the majority ethnic group within Judea. He was a wealthy person as well. But Zacchaeus was part of a despised class of people: tax collectors. This occupation inevitably meant that he had been involved in extortion. Everybody hated him except Jesus, who loved him, called him down from his tree, went to eat with him in his house and extended to him a warm welcome into the family of Abraham. "This man too," Jesus said, "is a son of Abraham" (19:9). Luke's point is clear: God breaks down barriers not only of race but also of class.
Prayer
Luke frequently shows us Jesus at prayer (3:21, 5:16, 6:1, 9:18, 21:36) and often illustrates the importance of prayer. Luke is the only gospel writer who includes the parable of the persistent widow (Luke 18:1-8). This parable features a widow banging on a judge's door and calling out for justice. In the end, she gets justice from the judge, and she does so not because he is concerned with justice but because he does not want to be annoyed anymore. Jesus then contrasts God with that unjust judge and says, "Will not God give justice to his elect, who cry to him day and night? Will he delay long over them?  I tell you, he will give justice to them speedily. Nevertheless, when the Son of Man comes, will he find faith on earth?" (Luke 18:8, ESV).  Luke preserves this parable of Jesus for his readers because he wants to encourage them to be persistent in their prayers and to trust in the merciful and just nature of God, even when God seems to delay in answering.
Today's disciples of Jesus need to hear Luke's perspective on each of these three important areas of life—the proper use of wealth, the danger of ethnocentricity and classism, and the importance of prayer.  Preaching through Luke's gospel will help provide Christians with the guidance they need to live in these areas in ways that set them apart from the rest of the world. 
Conclusion
Luke's gospel is a particularly important part of Scripture. It has a lot to teach us about following Jesus faithfully. Jesus tells us, "If anyone would come after me, let him deny himself and take up his cross daily and follow me" (Luke 9:23, ESV), and Luke's gospel shows us how to do this in our day-to-day lives.  Although it is long, and therefore challenging to preach through in an expository manner, those under our pastoral care need to learn this part of God's revelation to help them faithfully live out their distinctive identity as Christians.
Watch the complete lecture from Dr. Thielman below: