Published on December 11, 2020 by Frank Thielman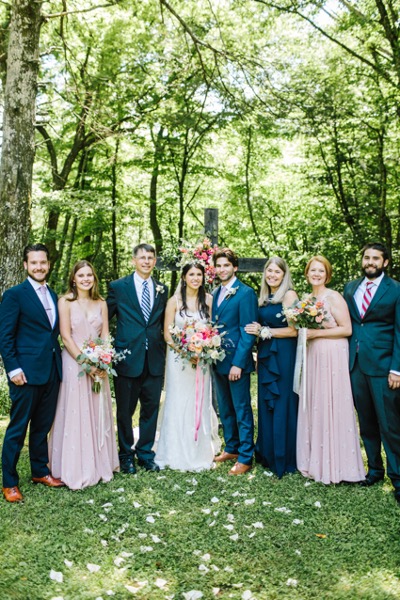 Dr. Frank Thielman is today's Friday Faculty Feature. He is the Presbyterian Chair of Divinity at Beeson Divinity School, where he has taught since 1989. Dr. Thielman is married to Abby, and they have three children, two sons-in-law and one daughter-in-law, and one grandson.
Where are you from?
I am a mountaineer. I was born in Waynesville, North Carolina, a little mountain town in the western part of the state not far from the Tennessee state line. My father was the pastor of the First Presbyterian Church there at the time. If you've ever read the novel Christy by Catherine Marshall, that will give you some idea of what my father's early ministry was like. When I was five years old, we moved to Montreat, North Carolina, still up in the mountains, and that's where I grew up.  My father was the minister of the Montreat Presbyterian Church for thirty-three years. I spent my childhood hiking and camping with my Dad, my brothers, and some great childhood friends in the mountains around Pisgah National Forest and Mount Mitchell State Park. It was a great way to stay out of trouble, and, to this day, there are few places I would rather be.
Why did you become a New Testament professor?
I just loved the Bible. My parents encouraged me to value it and read it from an early age, and the older I got the more I wanted to study it. I guess at some point, when I was in college, it occurred to me that I loved it so much maybe I should try teaching the Bible to others. I probably would not be a professor of anything else—it's just a way of living out my love for the Bible.
How long have you been at Beeson?
I have been at Beeson since May of 1989, and it was my second teaching assignment after I finished graduate school in Durham, North Carolina. I had taught undergraduate students at a small, liberal arts college in east Tennessee for about two years when I heard about Beeson's founding. Dean George's vision for an interdenominational, evangelical divinity school on a major university campus caught my attention immediately, and after a couple of meetings with Dean George and visiting the campus, Abby and I felt the Lord was leading us to Beeson.
What are some of the most important lessons you hope students will learn from you?
My greatest desire in life is to follow Jesus faithfully as he is presented to us in the Scriptures. I hope my students will not so much remember me as they do the importance of following Jesus. If I can simply point them to him and impress on them the critical importance of reading and obeying the Scriptures I will be satisfied. I have as an important subsidiary goal to convey to students that all of us involved in Christian ministry should teach the Scriptures to others and that our task in preaching on Sunday is to offer those who gather for worship a clear, orderly exposition and application of a passage of Scripture.  
Why Beeson?
Beeson Divinity School is a wonderful place to train for the Christian ministry because a commitment to the Scriptures of both the Old and New Testaments as the infallible Word of God lies right at the center of the curriculum. In addition, Beeson urges its students to learn from the whole orthodox Christian tradition in all its depth through the history of the church and in all its breadth in various denominations. We hope our students emerge with a firm grasp on Scripture and on the great tradition of orthodox belief and practice. Beeson is not only a place of the head, however; it is also a place where students are encouraged to live out in practical ways, and in community with each other, what the Scriptures teach. 
What is a fun fact people may not know about you?
Well, I've really already hinted at it, but I love getting outside, especially up in the mountains on a challenging hike, preferably with friends and family. A couple of summers ago, my son Jonathan and I tried to get to the top of Long's Peak in Rocky Mountain National Park and almost made it. Thanks to my wobbly ankles, though, we had to turn back just short of the summit. Someday, I want to get back out there and try it again.
What future projects are on the horizon?
I've just finished a little book called The New Creation and the Storyline of Scripture that is a very short introduction to the Bible. I am presently working on a book on Paul's life that will probably take up my research and writing time for the next several years.
If you could sum up your ministry and academic achievements, what would you say?
I hope to have faithfully and honestly taught the Scriptures over the past thirty-three years (nearly thirty of them at Beeson), which is what I believe the Lord called me to do many years ago when I was a college student. I hope that I have not viewed this as an end in itself, but only as a means to helping others see and experience the great love of God in Christ and to learn what it means to flourish as human beings in light of that truth. I want to work as hard as I can at this task, but I do not ever want to put my confidence for it in my own abilities. Only the Lord can change the lives of those who hear his Word. I only want to be a footman who opens the door of God's Kingdom to people through teaching his Word. It does not matter at all to me if anyone ever remembers who I am or what I have accomplished. I just want people to come to know Jesus, or if they already know him, to know him better. If God could somehow use anything I have taught or written to help that happen, that would make me very happy.