Published on December 18, 2020 by Robert Smith Jr.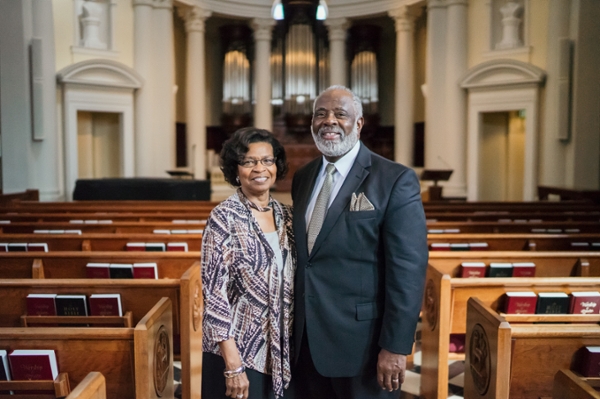 Dr. Robert Smith Jr. is today's Friday Faculty Feature. He is the Charles T. Carter Baptist Chair of Divinity at Beeson Divinity School, where he teaches Christian preaching. He is married to Dr. Wanda Taylor-Smith, and they have four children (one in heaven).
Where are you from?
I was born in Knoxville, Tennessee.
How long have you been at Beeson?
I am ending my 23rd year at Beeson. I came to Beeson from The Southern Baptist Theological Seminary. As Joseph said, "The Lord sent me to Egypt," I can truly say the Lord sent me to Beeson.
What gives you the greatest joy of being a professor at Beeson? How do you hope to be remembered by your students?
My greatest joy comes in serving not only as my students' professor, but as their pastor and friend. I hope to be remembered by my students as someone who not only participated in writing books, articles, and essays, but also as a contributing author in their lives.
This fall semester you co-taught a class on The African American Church with Dr. Tyshawn Gardner. What did you most enjoy about the class?
I enjoyed the diverse group of students who were willing to be honest with themselves while grappling with Christian faith and practice that must be held in an inextricable relationship.
If you could sum up your ministry and academic achievements, what would you say?
I have had fun—holy hilarity—doing exactly what God has called me to do.
What advice or encouragement would you share with seminarians these days?
Stand on your convictions of Scripture and seek to form lifetime relationships with peers and professors. Cultivate the life of the mind while continuing to learn and study after graduation.