Published on October 2, 2020 by Kristen Padilla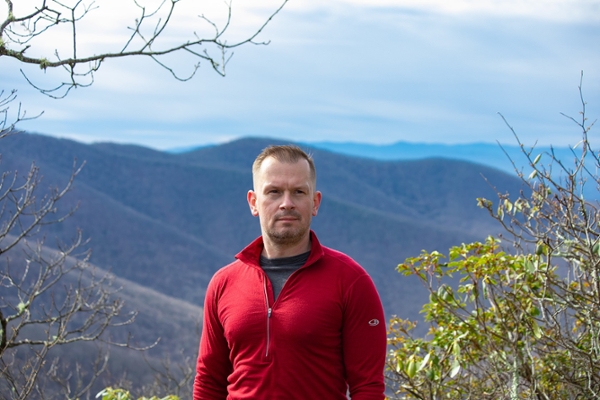 Today we begin Friday Faculty Feature starting with Dr. Piotr Małysz. Dr. Małysz is associate professor of divinity at Beeson, where he teaches courses in history and doctrine.
Where are you from? 
I was born and raised in a Lutheran family in southern Poland, in an area that was among the very few Polish-speaking places where the Reformation reached the grassroots and survived the subsequent wave of counter-reformation. Growing up, I heard many stories, passed down from generation to generation, of the people preserving the faith when there were no churches, meeting together in secret often in remote mountain locations, being served by itinerant pastors. When I went to high school, I was in the first class, after Poland's first partially-free elections in 1989, that no longer had to take Russian but now had religious instruction in school. In the area where I come from, around the town of Cieszyn, about 60% of my class went to Roman-Catholic instruction, and 40% Lutheran—a proportion unheard of anywhere else in Poland, which today is an overwhelmingly Roman-Catholic country.
What do you teach at Beeson?
I ordinarily teach in Beeson's History and Doctrine sequence. I have taught all the four courses in the sequence, though my area of expertise is early-modern and modern thought. My research focuses on the magisterial Reformations of figures such as Martin Luther and John Calvin, the broad impact of their thought, and its reception by their successors and the larger culture. For my electives, I tend to alternate figures and topics in systematic theology. I have, for example, taught seminars on Christology, The Person, Sin and Forgiveness; but I have also taught classes dedicated to Martin Luther and Karl Barth.
Why Beeson?
Having taught in places like Harvard University, I appreciate the rigor of Beeson's curriculum, its focus on careful engagement with the Scriptures, as well as on the benefits of engaging the faithful who have gone before us and taking their insight seriously. When it comes to interpreting the Bible, we don't have to reinvent the wheel each time we approach the text! I know of no other school that devotes four semesters to engaging diverse primary texts representing the length and breadth of the Christian tradition, while also cultivating an appreciation for the heritage of the Protestant Reformations. At the same time, I appreciate the eminently practical and pastoral orientation of the Beeson education, where the pulpit, the bedside, the coffee shop, and the public square all become places where our theology comes to life, more than that, where it becomes a matter of life and death!
What do you enjoy most about working at Beeson?
I very much enjoy the inter-denominational character of the school. One reason is that I already see the Christian tradition as an ongoing, multi-faceted conversation about the meaning of the Cheering News of Jesus Christ. To be sure, the tradition has its missteps and dead-ends, which it frequently identifies and engages through scriptural reasoning; but alongside of moments of seriousness (for the subject matter is serious), there are also repeated moments of great joy, of stunning insight, of sheer wonder at the beauty and majesty of the Triune God. Beeson, I believe, attracts students who want to be shaped not only in the narrow confines of a single-denominational theology, where straw-men often abound, but who want to locate their Christian commitment within the broader Christian conversation, who want to be challenged, and who want to come to own their denominational identity at a deeper level. It is the students' curiosity, seriousness and joy that I find the most rewarding.
What is a fun fact people may not know about you?
I grew up in a mountain resort, and I have a hard time—a really hard time!—staying away from mountains. I am an avid hiker and backpacker who believes some of the best conversation happens on the trails or over a campfire. It is in the mountains that I find creative solitude, clarity of thought, opportunities for soul-stilling meditation, and uninterrupted time for prayer. Also, seven years ago, I hiked the Camino de Santiago with four Beeson students, which I would like to do again soon… but that's another story.