Published on February 4, 2021 by Ken Mathews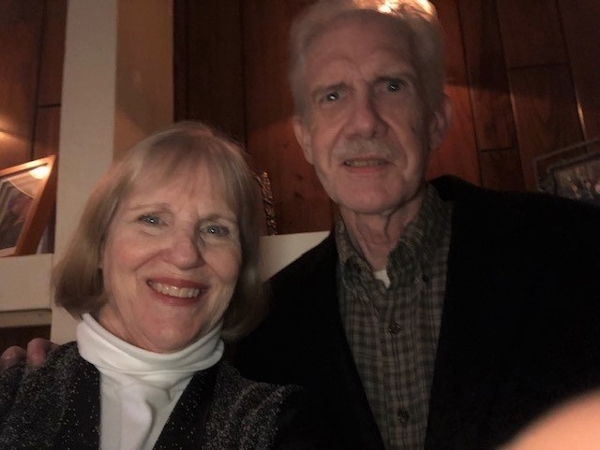 Dr. Ken Mathews is today's Friday Faculty Feature. He is professor of divinity at Beeson, where he teaches Old Testament and Hebrew. Originally from Dallas, Texas,  Dr. Mathews is married to Dea, and they have two children, seven grandchildren and one great-grand child.
How long have you been at Beeson? What brought you to Beeson?
I have been at Beeson for 31 years. It is the longest place I have lived, and I am happy about it. I enjoyed contributing under Mr. Beeson's foresight and Dr. George's facilitation toward a new school with a vision of a special kind of school related to a university, evangelical in theological commitments, and interdenominational in character. A small enrollment compared to the mega seminaries gives me the joy of working closely with individual students and faculty.
What gives you the greatest joy of being a professor at Beeson?
Interacting with students in and out of class and seeing our graduates move forward in achieving effective ministries worldwide.
Why Beeson?
If I were a beginning student, I would choose Beeson as my place of training. It is balanced in the disciplines of equipping students for ministry, and it has personal attention through community life. I especially see that spiritual life is a significant feature of the faculty's desire for students, an important aspect of training students to be godly persons first and next ministers whose leadership and life emerge from their first love for the Lord Jesus and the Scriptures.
If you could sum up your ministry and academic achievements, what would you say?
Helping, where I can, students to love the Word of the Lord and live in the way of the Lord.
What advice or encouragement would you share with seminarians these days?
Take advantage of this unique time in your life. Many graduates have commented to me how much they loved school and have fond memories of their experiences. Also, be sure to develop at least one or two friendships and maintain it through the years. And be patient; what's the hurry?
What project(s) are you currently working on?
I am revising a two-volume Genesis commentary in a new series by B&H, entitled the Christian Standard Commentary.
What is a fun fact other people may not know about you?
At 13 I won a cake-baking contest. Yes, a chocolate cake with chocolate icing and nuts. During seminary days, I had several jobs to keep the home fires burning. I was a metal grinder in a metal shop, a warehouse worker for a thread company, salesman for a home security company, and a handyman and driver for a family's mega-house and grounds.