Published on January 29, 2021 by Sydney Park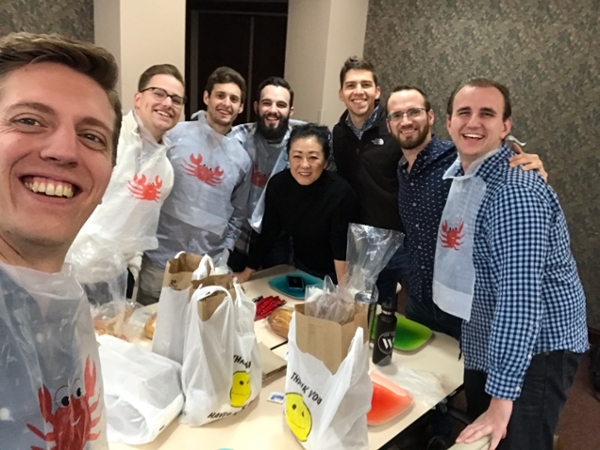 Dr. Sydney Park is today's Friday Faculty Feature. She is associate professor of divinity at Beeson, where she teaches courses in New Testament and Greek.
Where are you from?
I was born in Seoul, Korea, but moved to Chicago in 1971 and grew up in the western suburbs, Glen Ellen, near Wheaton.
How long have you been at Beeson?
I have been at Beeson since summer of 2006. I was teaching at Crown College in Minnesota when I got two calls inviting me to apply for a New Testament post from Dr. Frank Thielman and Dr. Paul House. After prayer, I applied and happily I was approved for hire!
How do you understand your vocation as a professor? And what do you enjoy most about being a professor at Beeson?
To faithfully teach the contents of Scripture and embody the gospel message in order to produce disciples who are willing to take up the cross in order to walk in faithful discipleship to Christ. My greatest joy comes in this.
What are some of the most important lessons you hope students will learn from you?
Faith in Christ is neither cheap nor easy as all the heroes of faith in Hebrews 11 demonstrate. We must be countercultural and counterintuitive in our faith.
Why Beeson?
Beeson is one of the few theological institutions that still requires biblical languages for the Master of Divinity program. Where the current tendency is to make theological education easier, we still believe that any preparation for service in the kingdom of God requires rigorous study of various disciplines, including the languages of Greek and Hebrew. Namely, the Master of Divinity actually conveys substance in knowledge, training and spiritual maturity.
What is a fun fact people may not know about you?
I'm a child of the 70s and 80s. This means I still listen to classic rock (Led Zeppelin, Rolling Stones, CCR) and yes, disco, funk and Motown (Marvin Gaye, Spinners, Four Tops). I am unrepentant of this.
What project(s) are you currently working on?
I am currently working on a Biblical Theology of Women (T&T Clark), study notes on Mark and 1 Corinthians for a new Women's Study Bible (B&H Academic), and a Theological Commentary of Philippians (Zondervan).