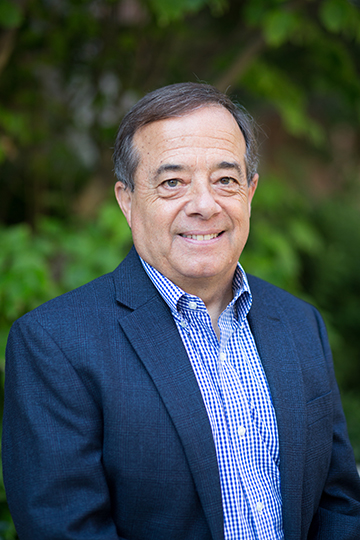 Methodist Chair of Divinity, Director of the Robert Smith Jr. Preaching Institute, Director of Doctor of Ministry
Beeson Divinity School
Christian Preaching
 Divinity Hall
Dr. Michael Pasquarello began his professional career as a commissioned officer in the United States Marine Corps before moving out of military life to answer the call to pastoral ministry. After graduation from Duke Divinity School, he was ordained in the United Methodist Church, serving in pastoral ministry for 18 years in North Carolina with congregations in urban, suburban and small town settings that were small to large in size and diverse in missional vision and commitment. He completed his Ph.D. with a focus on the history of preaching in relation to biblical interpretation, doctrine, worship, pastoral ministry, spirituality and the moral life. Prior to joining the faculty of Beeson Divinity School, Pasquarello was Granger E. and Anna A. Fisher Professor of Preaching at Asbury Theological Seminary (2001 - 2015) and Lloyd J. Ogilvie Professor of Preaching at Fuller Theological Seminary (2015 – 2018). From 2007-2010, he directed a John Templeton Foundation grant, "Science for Ministry," which hosted three yearly conferences for assisting pastors to understand better how to address matters related to faith and science in ministry. His most recent publications include Dietrich: Bonhoeffer and a Theology of the Preaching Life (Baylor University Press, 2017) and The Beauty of Preaching (Eerdmans, forthcoming), which provides a vision of preaching from the perspective of theological aesthetics. Mike and his wife, Patti, a nurse educator, have four grown children, an exuberant Boston Terrier named Bella and a laid back King Charles Cavalier Spaniel/Border Collie mix named Bonnie.
Education
Ph.D., The University of North Carolina at Chapel Hill
M.A., The University of North Carolina at Chapel Hill
M.Div., Duke Divinity School
B.A., The Master's College
Selected Books
The Beauty of Preaching: God's Glory in Christian Proclamation. Grand Rapids: Eerdmans, 2020.
Dietrich: Bonhoeffer and the Theology of a Preaching Life. Waco, TX: Baylor University Press, 2017.
John Wesley: A Preaching Life. Nashville: Abingdon Press, 2010.
Christian Preaching: A Trinitarian Theology of Proclamation. Grand Rapids: Baker Academic: 2008.
Research Interests
history and theology of preaching
homiletical formation
Wesleyan theology and history
theological aesthetics
Dietrich Bonhoeffer
English Reformation