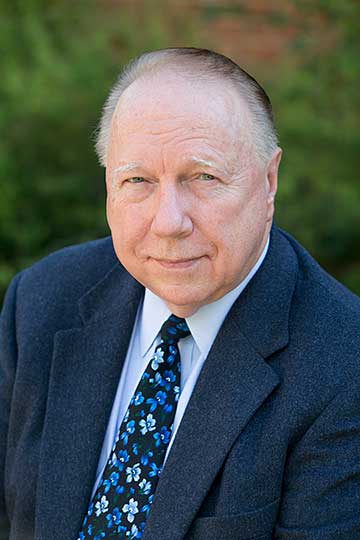 Professor of Divinity
Beeson Divinity School
Old Testament
 Divinity Hall
Allen Ross joined the faculty in 2002 as Beeson Professor of Old Testament and Hebrew. He is the author of 
Introducing Biblical Hebrew
, 
Holiness to the Lord: A Guide to the Exposition of the Book of Leviticus, 
Creation and Blessing: A Guide to the Study and Exposition of Genesis
, 
Recalling the Hope of Glory: Biblical Worship from the Garden to the New Creation,
 and 
A Commentary on the Psalms 
(
Vol. I 
2011, 
Vol II 
2013,
Vol III
 2016). He has contributed numerous articles to scholarly journals. Previously, he taught at Trinity Episcopal School for Ministry and Dallas Theological Seminary, and served as director of the Christian Leadership Center, Tallahassee, Florida. With an earlier background in Baptist and Presbyterian churches, he has been associated with the Episcopal Church since 1979. He is married to Dr. Jan Ross, who is completing an eight-volume set on the works of Thomas Traherne.
Education
Ph.D., University of Cambridge
Th.M., Th.D., Dallas Theological Seminary
B.A. in Biblical Studies, Bob Jones University