Published on July 25, 2017 at 9 a.m.  
Transcript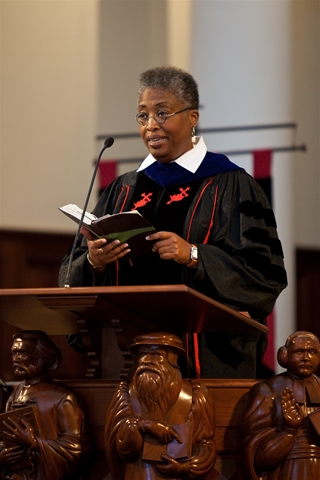 Dean Timothy George and Dr. Robert Smith Jr. introduce a sermon by Dr. Patricia Outlaw, "Still There Is Room," which she gave at Beeson Divinity School in 2013.
Patricia Outlaw is pastor of Bethel A.M.E. Church-Rising in Birmingham, AL. She was professor of divinity at Beeson Divinity School for 15 years teaching pastoral counseling and spiritual formation until her retirement in 2016.