Published on September 17, 2019 by Gabby Watts, David Austin  
Transcript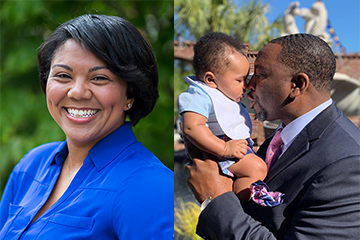 Co-hosts Dr. Doug Sweeney and Kristen Padilla talk to Gabby Watts and David Austin about the conference they attended this summer called, the National African American Missions Conference, and the unique contribution of African Americans in missions.
Gabby Watts is the program assistant for Beeson Divinity School's Global Center. 
David Austin is a Beeson M.Div. student and pastor of Unified Fellowship Community Baptist Church in Midfield, Alabama.
The theme music is written and performed by Advent Birmingham.