Published on October 1, 2019 by Cort and Abby Gatliff, Reagan Keith  
Transcript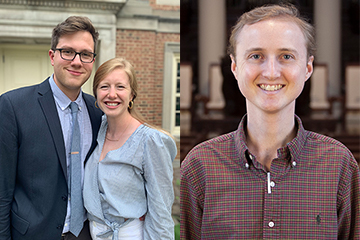 Co-hosts Dr. Doug Sweeney and Kristen Padilla sit down with Beeson M.Div. students Cort and Abby Gatliff and Reagan Keith to discuss their rich experience this summer in rural Vermont for their Cross-Cultural Ministry Practicum. 
Cort and Abby Gatliff are married M.Div. students from Memphis, Tenn. 
Reagan Keith is an M.Div. student from Homewood, Ala. 
The theme music is written and performed by Advent Birmingham.