Published on November 17, 2020 by Carl Beckwith and Mark Gignilliat  
Transcript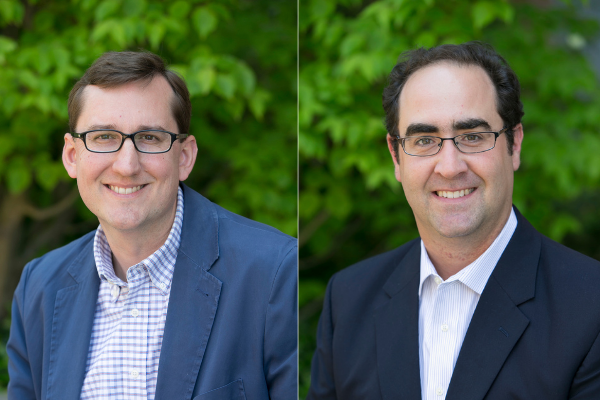 Co-hosts Doug Sweeney and Kristen Padilla continue a series on faculty friendships this week on the podcast. Our guests are Dr. Carl Beckwith and Dr. Mark Gignilliat sharing about their almost 15-year friendship.
Dr. Carl Beckwith is professor of history and doctrine at Beeson.
Dr. Mark Gignilliat is professor of Old Testament at Beeson.
The theme music is written and performed by Advent Birmingham.