Published on January 7, 2020 by Esau McCaulley and Osvaldo Padilla  
Transcript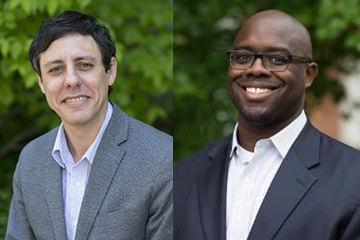 Doug Sweeney and Kristen Padilla talk to Esau McCaulley and Osvaldo Padilla about the value and role of minorities in biblical studies, interpretation and translation. 
Esau McCaulley is assistant professor of New Testament at Wheaton College.
Osvaldo Padilla is professor of divinity at Beeson Divinity School, where he teaches New Testament.
The theme music is written and performed by Advent Birmingham.