Published on May 12, 2020 by Rev. Dr. Nathan White  
Transcript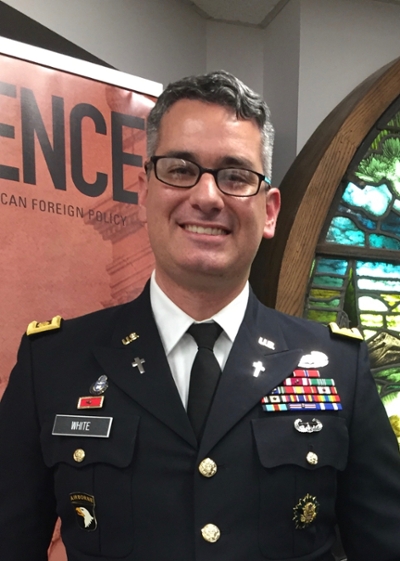 Co-hosts Doug Sweeney and Kristen Padilla talk to Beeson alum Nathan White about his new book, Biblical and Theological Visions for Resilience: Pastoral and Clinical Insights.
Rev. Dr. Nathan H. White (M.Div. '08) is associate dean for the U.S. Army Chaplain Graduate School in Columbia, South Carolina, and executive director of the Institute for Faith and Resilience. An ordained Anglican priest, Nathan has served local parishes and the U.S. Army as a chaplain. He is married to Caroline, and they have three children.
The theme music is written and performed by Advent Birmingham.